PanicREV Films Launches TheTreyCanardFilm.com
November 14, 2012 12:35pm
PanicREV Films Launches TheTreyCanardFilm.com
PanicREV and Trey Canard are excited to launch www.thetreycanardfilm.com. The website will feature all the latest news, photos, and videos related to the documentary film about Trey Canard, titled, In The Beginning. Scott Parkinson, President of PanicREV explains, "We are excited to be partnering with Trey for this film project. Trey has an amazing story, and it is an honor to help it arrive on screen. We have a great team of people working with us and we are all eager to get Trey's story and this film out there. The launch of this new website will allow fans to stay connect as we move towards a film release."
Stay connected to everything going on with this film, In The Beginning: The Trey Canard Story, at www.thetreycanardfilm.com.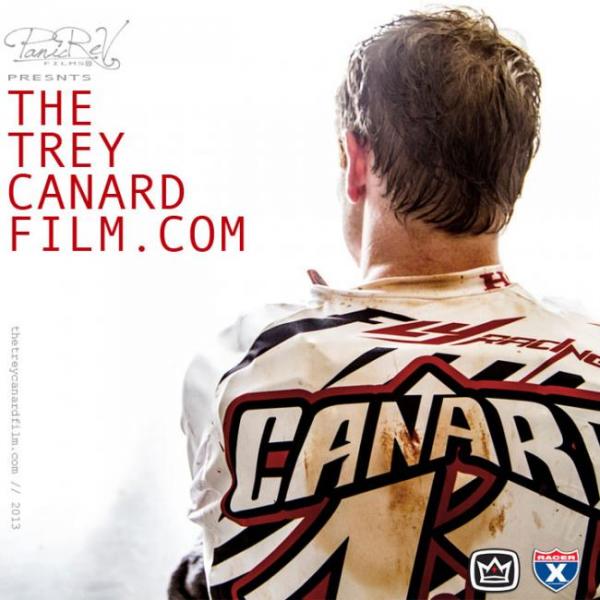 About In The Beginning
In The Beginning is a film project between PanicREV and Trey Canard. The film follows Trey's heartfelt story to the top of the sport, despite overcoming the loss of his father and a series of injuries. It is in those low times that Trey transformed into a champion. Like life, Trey's story is a bit of a roller coaster and the film will showcase Trey's journey, giving viewers intimate access into Trey's thoughts. No other motocross film has ever had this kind of access to such a powerful and inspiring story. In The  Beginning focuses on the motocross and supercross champion's life through 2010, the year Trey won his National Title.
About PanicREVPanic
REV has been operating in the motocross community since 2003 through weekly bible studies known as Relevant, trackside chaplin services at races, hosting special events, and motocross camps. To learn more about PanicREV please visit www.panicrev.org.