Race Tech Ride for the Cause Tees
Race Tech is excited to announce the special limited edition Race Tech Ride for the Cause tees have been added to our line of apparel. With a limited quantity produced, these shirts are unique and will run out of stock fast! Support the cause and order yours today.
For more information on the MX Ride for the Cause, please visitwww.mxrideforthecause.com.
Men's and Women's shirts are avalable for $14.99!
Part numbers are available here.
Visit racetech.com to see the full line of Race Tech casual wear.
For more information about Race Tech's products, seminars and rider support program, please visit racetech.com or call our friendly sales staff at:  (951)279-6655. To apply for Race Tech Rider Support, click here.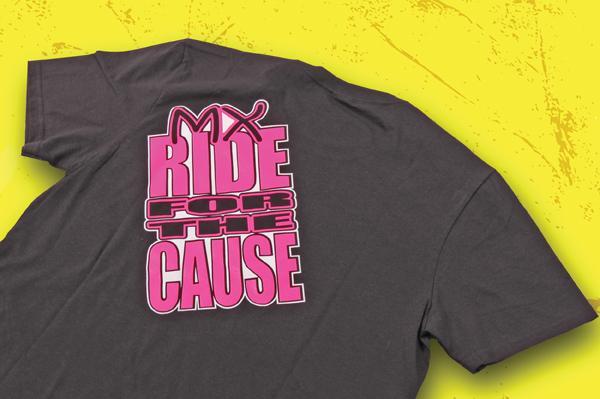 Race Tech has a history of over 28 years producing the highest quality suspension components and tools; including Gold Valves, for most types of motorcycles and ATVs, to distribute worldwide.
Check out our website at: www.racetech.com.
Like Race Tech on Facebook
Follow
@RaceTechSuspen
on Twitter