Jason Thomas Joins Fly Racing Sales Team
Boise, ID – WPS (Western Power Sports, Inc.) is happy to announce Jason Thomas has joined the Fly Racing/Sedona Tire & Wheel sales family as its new International Distributor Sales Manager.
Thomas has been racing on the Supercross/Motocross circuit since 1997 and has always enjoyed venturing outside of the U.S.; and in his new role as International Distributor Sales Manager for FLY Racing and Sedona Tire & Wheel, he will now get to see even more of the world.
Thomas has been involved with FLY Racing since 2003 and is a perfect fit now that his racing days are coming to an end. Seeing the worldwide growth of FLY Racing the last few years, Jason is more than excited:
"While it was bitter-sweet to end a long racing career, Western Power Sports offered me the chance of a lifetime to work with a company that shares the values and character that I have always tried to exude.  Having worn FLY for many years now, I am blown away at how far it has come in every facet. I can't wait to be hands on in helping further that growth!"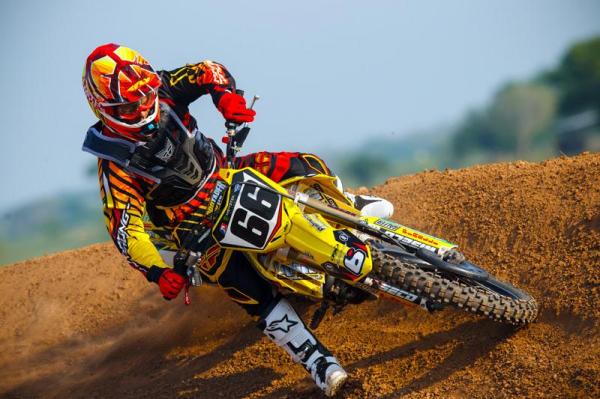 For more information about WPS and its expanding list of brands and product offerings, visit wps-inc.com.
About WPS
Boise, Idaho based Western Power Sports (WPS) was incorporated in 1960 and distributes over 85,000 products; including offroad and street motorcycle, ATV, snowmobile, and watercraft parts and accessories to thousands of dealers nationwide. WPS is currently the fastest growing nation-wide delivery system of powersports industry products and delivers these products through its regional warehouse network, with locations in Boise, Idaho; Fresno, California; Memphis, Tennessee; Elizabethtown, Pennsylvania, and Ashley, Indiana.
About FLY Racing
Established in 1996, FLY Racing began as a manufacturer of motorcycle handlebars and helmets. The brand has quickly developed into one of the fastest growing off road motorcycle riding apparel and hard part brands in the powersports industry. FLY Racing develops high quality products for the competitive and demanding North American market and is distributed in 40+ countries. FLY Racing products are distributed exclusively in the United States by WPS (Western Power Sports).
About Sedona Tire & Wheel
Sedona Tire & Wheel produces ATV, UTV and offroad motorcycle tires using performance rubber for the ultimate in traction, long life and overall durability. Sedona Tire & Wheel is continues to develop new designs for today's changing ATV, UTV and offroad motorcycle market.