FLY Racing's Baylor Wins Enduro Championship
With one round remaining, 18-year old offroad phenom Steward Baylor is the 2012 National Enduro Champion. To say he's had a good series would be understatement: six overall wins, 23 test wins, and a title wrapped up with one round remaining!
FLY Racing would like to congratulate the entire Baylor family on winning this prestigious title. Well done!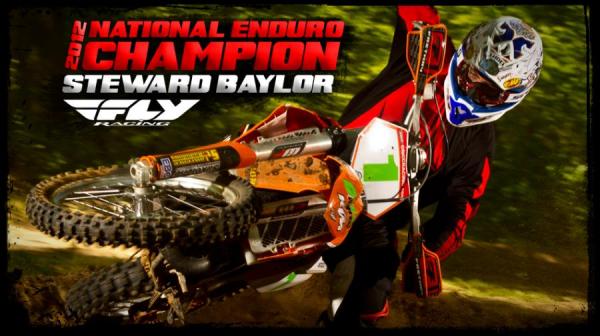 About FLY Racing
Established in 1996, FLY Racing began as a manufacturer of motorcycle handlebars and helmets. The brand has quickly developed into one of the fastest growing off road motorcycle riding apparel and hard part brands in the powersports industry. FLY Racing develops high quality products for the competitive and demanding North American market and is distributed in 40+ countries. FLY Racing products are distributed exclusively in the United States by WPS (Western Power Sports).