As first reported by Steve Matthes on ProMotoTalk.com, Michael Leib has indeed been released from his contract with CLS Kawasaki. Leib, who returned to Europe in 2012 to fill-in for an injured Zach Osborne on Bike-It Yamaha after returning to compete in Monster Energy Supercross West Region Lites Class, had spent two years with Factory Husqvarna in Europe prior to this season and was contracted to ride for CLS in the FIM World Motocross Championship in 2013. The late decision for the team to pull out of the deal leaves Leib with very few options as the calendar approaches a new year.
"I'm not really sure what I'm going to do yet," Leib told us earlier today. "I'm not sure if I will be here [United States] or over there [Europe], which is hard because it is so late in the season."
Leib finished second overall in his first race back in Europe at the Grand Prix in Italy. But the honeymoon wouldn't last long. Leib soon became ill afterwards and struggled through a few rounds before finally pulling out of the series. Doctors cleared Leib to ride a week before the Grand Prix of Great Britain, but the long layoff was too much to overcome.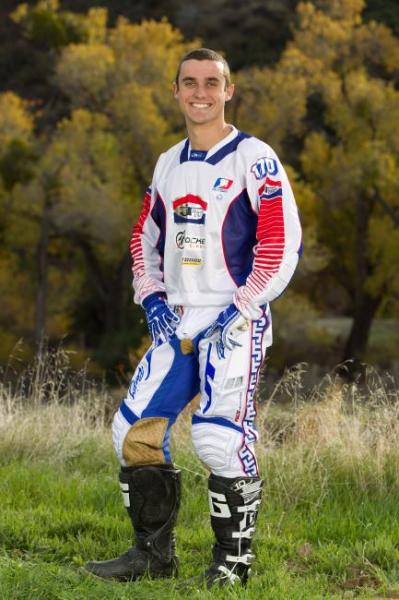 Leib is now searching for a ride after being released by CLS Kawasaki.
Carlos Aguirre photo
"The thing that hindered me from going out there and doing well was that I was on the couch for three months and wasn't able to train much before," Leib said. "But regarding the matter of me being sick and everything is false."
The concern over Leib's health was considered a big factor in the decision to release him of his duties. But Leib assured us earlier today that he is 100 percent healthy and has been cleared to continue all activities.

"I'm fully cleared and at full training," Leib said.

Although the future is uncertain for Leib, he is still in talks with another team about returning to Europe.

"I am talking to a team out in Europe that is an interesting deal. But at the same time I just don't know. This has happened all so quick."