Dubya USA 2013 Honda Wheels
Dubya USA Now Carrying Wheels and Components for Updated 2013 Honda CRF450R
Orange, Calif. - Dubya USA has been working in partnership with Talon and Kite to bring you the ultimate in aftermarket wheels and wheel components for the newly redesigned 2013 Honda CRF450R, and is now offering Talon and Kite hubs and wheel sets for the latest iteration of Honda's 450 motocross machine.
The 2013 Honda CRF450R utilizes an all-new rear hub design, and 2013 CRF450R owners should be aware that the rear hubs for 2012 and earlier CRF models are not compatible with the new version. For more technical details, contact Dubya at (714) 279-0200.
All Dubya wheels begin with a genuine Talon or Kite hub, which is then laced to a D.I.D or Excel rim by one of Dubya's experienced wheel builders in their Orange, California production facility. Pro motocross, supercross, freestyle, desert and supermoto riders around the world depend on the strength and performance of Dubya wheels, and now that performance is available for your new CRF450R.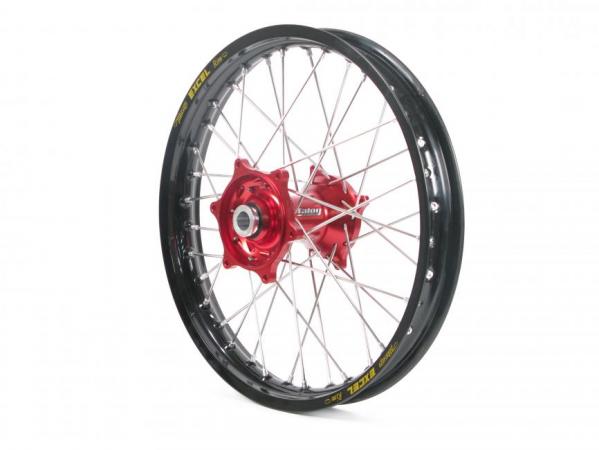 To see the complete list of Talon and Kite pre-made or custom wheel set options available from Dubya, visit their website at www.dubyausa.com, or download their catalog app from the itunes app store at https://itunes.apple.com/us/app/dubya/id501993969?mt=8.
To stay on top of the latest Dubya news, be sure to visit their facebook page at www.facebook.com/dubyausa, follow them on twitter at www.twitter.com, or check out their instagram feed by following user @dubyausa.