What's next for Christophe Pourcel? We've learned he has moved on from Kawasakis and is now riding a KTM 350 SX-F at the Bercy Supercross in November. French correspondent by Daryl Ramadier-Briet (www.LeBigUSA.com) talked to CP about his plans for the future and translated the interview for us. And apparently, Christophe's plans don't involve racing the GPs again.
LeBigUSA.com: How was your "Charity Day" in Frontignan? (Christophe is the organizer of several "charity days" in France. All the profits are going to sick children)
Christophe Pourcel: Very good. There is a good feeling here in Frontignan. The track was well prepared with a lot of effort coming from the volunteers. The soil is good and jumps, whether tables or double, are not dangerous. It is a good track for both amateurs and more experienced riders. It's nice to meet and chat with the french fans. We share a good time together.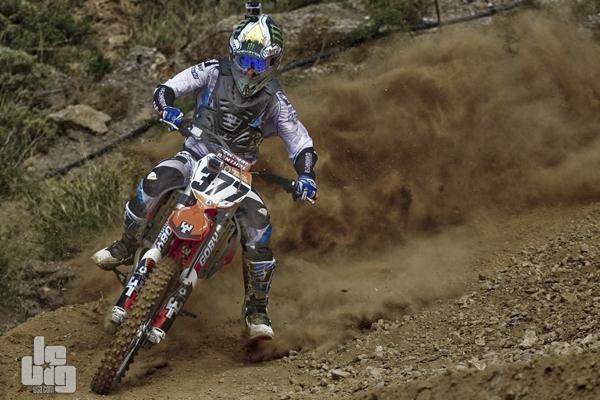 Pourcel will be riding the 350 in the Bercy SX.
Xavier Alauze/LeBigUSA.com photo

How do you feel about your new bike?
I have not ridden a lot with the KTM but the bike fits me well for now. The torque is really good and 350cc is a good compromise for me. We still have more testing to do by the end of the year. We'll see how it goes at Bercy.

What is your program by the end of the year?
I have two other "Charity Day" planned: one in Lacapelle-Marival (Sunday) and the other in Châteauneuf-les-Martigues (October 28). I think a lot of people will be coming. I then ride at Paris-Bercy SX on November 9-11th. I have no particular goal for that event. I'll do my best to ride up front with the best but all I want to is to please the french fans. After Bercy, I'll go back to Florida. We also have to do suspensions testing with my KTM.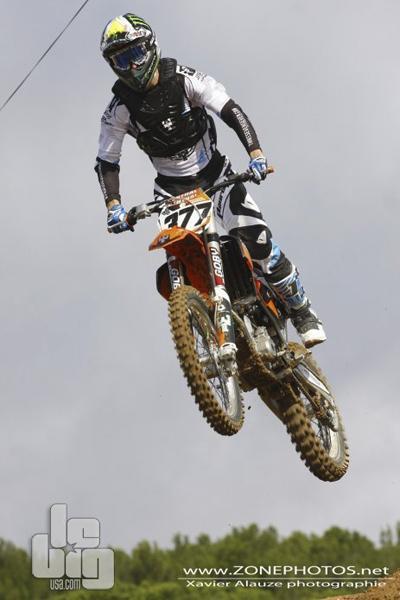 GPs seem to be out of the question for 2013.
Xavier Alauze/LeBigUSA.com photo

And for the 2013 season?
I didn't decide anything yet but I already refused several offers. If it don't get a bike to win it's completely useless. My contract is done with Kawasaki. I now have the support of KTM France. That being said, I have nothing specific on hand signed for now but I want to focus on the Bercy Supercross. We'll see. One thing is certain: I do not want to return to the World Championship GP.