Track Profile: Sandia Speedway
By Iain Grae / realMotocross.com
Sandia Speedway MX is a motocross track located just outside Albuquerque, NM. It opened in June 2004 and after a somewhat rocky start, re-opened in March of 2011 and has quickly become a favorite of realMotocross members.
The track is challenging, but safe, and features various obstacles for all riders including doubles, tabletops, a step over and a great whoop section. The New Mexico dirt is very tacky when it's wet and this makes for some great lines for all riders and machines.
The management of Sandia Speedway MX is made up of Bob Clark, Lee Sanchez and Dirk Frew, and together with their supportive staff they have built an impressive motocross facility. They really love the sport and are willing to accommodate riders in a variety of ways, including a suggestion area on their website for track ideas. The Sandia MX staff is very progressive in their approach to growing not only the track, but also the sport of motocross as a whole.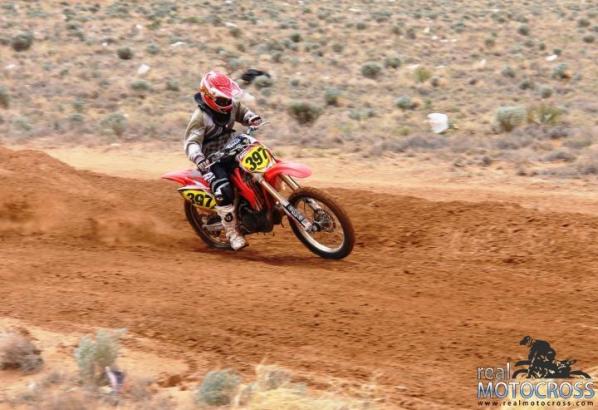 You can certainly spend the whole day at Sandia Speedway MX. They offer food and parts on site, section of bleaches to watch from and parking for RV's and dry camping are options too, so you can bring your whole family but your dog needs to stay on the leash while in the park. Barbecues are fine, but no open fires are allowed.
Sandia Speedway MX features both open practice sessions and race days, and practices are held on Sunday (roughly every other one).
Fees usually are as follows:
Saturday Race Weekend and Sunday Practice Fee: $20/rider
Race Day Gate Fee: $5/person
Race Entry: $25 per class --Third Class is Free ($30 Pro Class)
RV's OK and limited electric and water spots available: $25
Camping: Dry Camping is fine and free
Note: Main Track (Practice may be broken up into 4 groups):
Big Bikes (A & B)
Big Bikes (C)
Small Bikes (50cc-65cc-85cc) & Big Bike Beginners
Quads & Mini-Quads
All riders at Sandia Speedway MX are required to wear full face helmet, goggles, motocross boots and gloves.