100% Releases Justin Brayton
September 18, 2012 7:50pm
100% announces the release of
Justin Brayton
from his contract effective immediately.
The multi-year partnership established with 100% and Justin was entered into with the intentions of lasting beyond 2012, but in light of Justin's recent opportunities and obligations with a new team, 100% has agreed to release Justin from his contract early so that he can pursue these new career options at this time.
With the launch of 100% goggles this January, Justin brought instant recognition and credibility to the brand since the first gate dropped at Anaheim 1.
Brayton has been instrumental since the beginning aiding in product testing and development to help us create a premium line of MX goggles and accessories.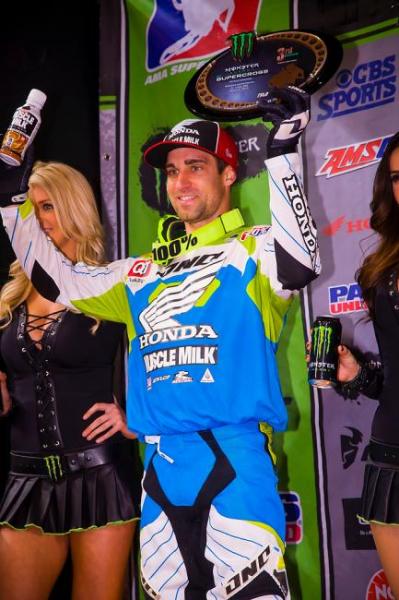 Finishing his Supercross season at Muscle Milk Honda tied in points with Ryan Dungey and a career best 4th place, Justin has proven that 100% products are designed and built to perform at the highest level.  Brayton did continue to give 100% through the entire season in spite of a fractured leg suffered at one of the early rounds of Supercross and an injury to his hand a week before the AMA Motocross Championships began. 100% congratulates Justin on his new opportunities, and although he will be missed by the 100% team, we want to thank him for an outstanding season and wish him the very best.
Justin said, "I want to thank everyone at 100% for all of the support throughout 2012, as well as understanding the circumstances and allowing me to continue to pursue the path my career is currently on."
For more infos on 100% line of goggles, please visit : www.ride100percent.com