Canard Signs Extension with Fly Racing
Boise, ID – FLY Racing is pleased to announce the signing of Trey Canard to a five-year endorsement agreement extension that will have him wearing FLY Racing helmets and racewear through the 2017 season. Canard, who will return to AMA 450 Supercross and Outdoor MX in 2013, will showcase FLY Racing's Evolution and Kinetic racewear lines, as well as its new Lite Hydrogen racewear. Canard will also continue to wear FLY Racing's Formula MX and F2 Carbon helmets. Trey had this to say about his renewed contract with Fly Racing:
"I'm looking forward to continuing to grow with FLY/ WPS. The last two years have been unbelievable and knowing I will be working with the same people for the next five years is a huge blessing. I'm excited for FLY's future. To see their excitement and commitment to bettering their brand is an amazing thing for me. Can't wait for 2013 to get here."
Owner of FLY Racing, Craig Shoemaker, echoed Canard's enthusiasm about the extended partnership: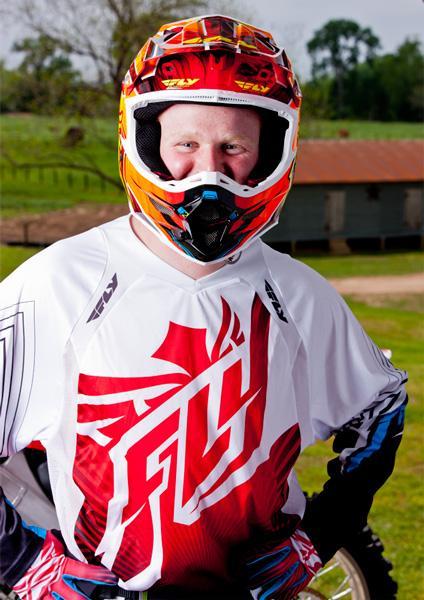 "We couldn't be more proud to have Trey Canard as a continuing member of the FLY Racing Family. He is a class act both on the track and off, and shows great speed and character everywhere he goes. We're thrilled to have Trey and his family for this long-term commitment. We look forward to many more great years ahead."
FLY Racing products can be purchased at your local WPS dealer. To view its exciting range of 2013 products, visit the brand-new FLYRacing.com.
On the Social Mediasphere:
FLY Racing on Facebook
FLY Racing on Twitter
FLY Racing on You Tube

About FLY Racing
Established in 1996, FLY Racing began as a manufacturer of motorcycle handlebars and helmets. The brand has quickly developed into one of the fastest growing off road motorcycle riding apparel and hard part brands in the powersports industry. FLY Racing develops high quality products for the competitive and demanding North American market and is distributed in 40+ countries. FLY Racing products are distributed exclusively in the United States by Western Power Sports (WPS).