Racer X/Pivot Works Contest Winner Announced
Sweepstakes Winner Can Now Live Out His Racing Dream
Cerritos, California — It's easy to imagine winning a sweepstakes; it's hard to believe receiving the phone call that you won. Richard Montero entered and won the Lifetime Replacement Sweepstakes sponsored by Pivot Works and Racer X, much to his surprise and the envy of thousands across the country. Montero, 25, has been riding since he was 10 years old and often dreams of racing. Working hard and saving money, Montero has purchased his own bike, but knew it couldn't hold up under the tough conditions of racing. Now his dream can become reality with a brand new 2012 Honda CRF 250R.
"I've never won anything before; I'm so stoked." said Montero. "It was perfect timing — my first thought was now I can finally start racing. I can't wait for the next race season to start."
Pivot Works named the sweepstakes after its industry-first Lifetime Replacement Program. The program allows original owners of Pivot Works kits purchased after January 1, 2012, to return a kit worn from regular use for a new kit. As Montero and other riders know all too well, replacing parts from regular wear and tear can be frequent and expensive.
"Richard was the perfect guy to win," said Chief Executive Officer Curt Leaverton. "Our business is all about supporting riders; we couldn't be happier for this aspiring racer."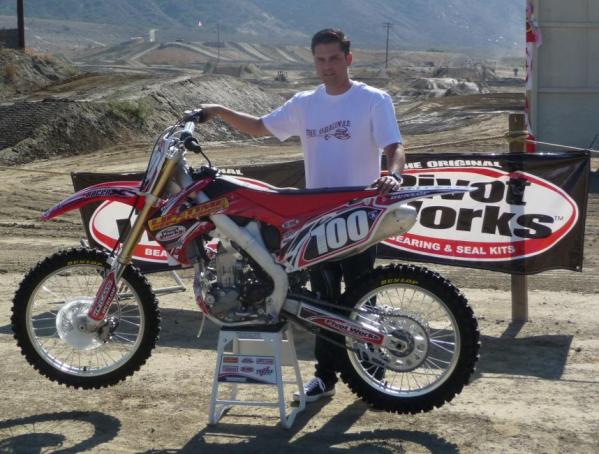 About Pivot Works
Pivot Works began operations in 1999 as the first company in the world to manufacture and market complete bearing and seal kits to the power sports market. It is the original supplier of chassis and suspension rebuild components for dirt bike and ATVs. Pivot Works' goals are to identify, develop and deliver repair, performance and maintenance items to the power sports enthusiast.