Loretta Lynn Ranch
Hurricane Mills

,

TN
RedBull AMA Amateur National Motocross Championship (Loretta Lynn's)
Amateur National Motocross Championship
Hello, everyone, and welcome to the Rev Up. As we enter the dog days of summer, we once again find ourselves facing the onset of Loretta Lynn's. The 2012 AMA Red Bull AMA Amateur National Championship, presented by Amsoil, begins this weekend.

I raced Loretta Lynn's from 1987 thru 1996, and once again in 2003. I'll always carry my 1989 championship trophy with me and brag about it.

Typing those words sends my brain into a database of some of the greatest moments ever. There are just so many ways to spin off a column about this event, but simply put, it is the biggest motocross race in the world. The climax of everything you do as as amateur motocross racer is about the coming week in Tennessee. Only after you have qualified from area, to regional, to the national and completed three, 20-minute motos can you officially claim your name as a true national champion.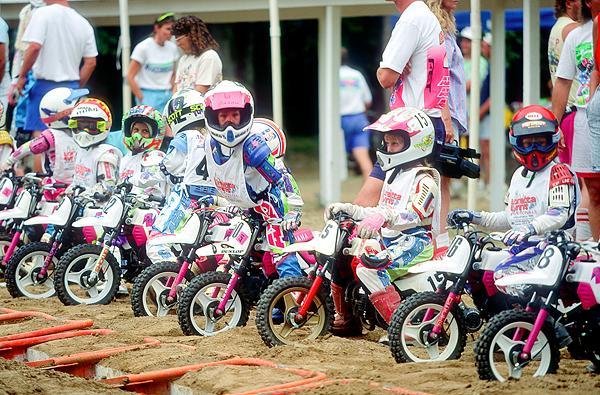 The 31st Annual Loretta Lynn race kicks off Monday.
Fran Kuhn photo
The fun memories of Loretta Lynn's always jump into my mind first, then come the nights listening to the rain pelting the top of my parent's motorhome. The lump in my throat as I pulled out spoon #39, or the last laps of the third moto doing math in my head to see if I had a top ten. It's just so much pressure. Most 6th grade kids are feeling the heat of making it on to their summer traveling team for baseball, or if they have the cool clothes when school starts back up in August. Not these kids. They are racing for free motorcycles, riding gear, and, yes, even salaried contracts.

The race isn't what it began as, or even how I knew it during my tenure. Times have changed exponentially, but the format and the soul of Loretta Lynn remains original. Greener pastures await the champions today, but the feeling of walking onto that stage during trophy presentation is the same as it was in 1982. Riding off the track and into the arms of your Mom or Dad in victory will be something none of them will ever forget. If they have won one time or 10 times, that song remains the same.
The GOAT makes his return to the Ranch next week.
Fran Kuhn photo
A lot of focus on the 2012 event will be centered around the return of Ricky Carmichael as a competitor. Was he the most winning, or hyped graduate? No, he wasn't. A few riders have won there more than he did, and when Pro Circuit gave him that cut down KX125 at trophy presentation in 1994 did they fathom what would become? I remember him having a trailer full of brand new gear, but insisting on his old riding boots that were literally duct taped together, had collected dirt from the first lap of practice until the final flag dropped. That was "good luck dirt." Hell, a couple of those championships barely happened because he stacked it up huge on a BMX dirt jump and raced all week hiding a knee that looked like a grapefruit. Our families parked beside each other a lot of years and I can only shake my head and laugh at those times. And be amazed.
Thousands of families have experienced and will experience similar times. It isn't a cliche in saying, "simply making it there makes you a winner." It is true! It's very hard to qualify for a chance to race the best in the country. But, most of the racers aren't there to qualify. They are there because motocross is their dream and they want to be the next Ryan Villopoto. It is very serious. As a racer, industry sponsor, or event staffer it is the most grueling week of the year, but simultaneously the most fun. To a certain point, the week is a huge celebration. I don't know how it works that way, but it does. Even though it is hot. It is so, so hot. It's the hottest place in the world that week, I don't care what anyone says.

Like I said, it is really hard to gather it all up in Rev Up for Loretta Lynn's. I can say that at 35 years of age I've had the fortune (and misfortune) of a great many things. I can tell you that the program is one of the most pure things I can think of. From the organization of the championship, to the way it shapes young people into adults, to the way it bonds families from all over the world, Loretta Lynn's has no rival. She is all about competition and family. It's one of the very good things in the world, and in my opinion one of the greatest achievements in motor racing.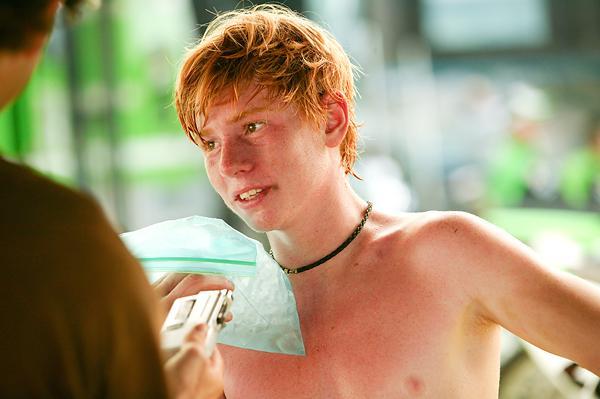 Is there another Ryan Villopoto waiting in the wings down at the Ranch?
Simon Cudby photo
I hope reading this has sparked some of your Loretta Lynn's memories. I'm going to cut this one off and go stare at my trophy that sits in the corner of my bedroom, just like she has for 25 years. In closing I want to wish all of the families a good safe week of racing. Make the most out of the week both on and off the track. And if you see a member of the staff or a track worker tell them thank you. They will appreciate it.

Thanks for reading, see you next week.