MotoE Track Side Support at Loretta's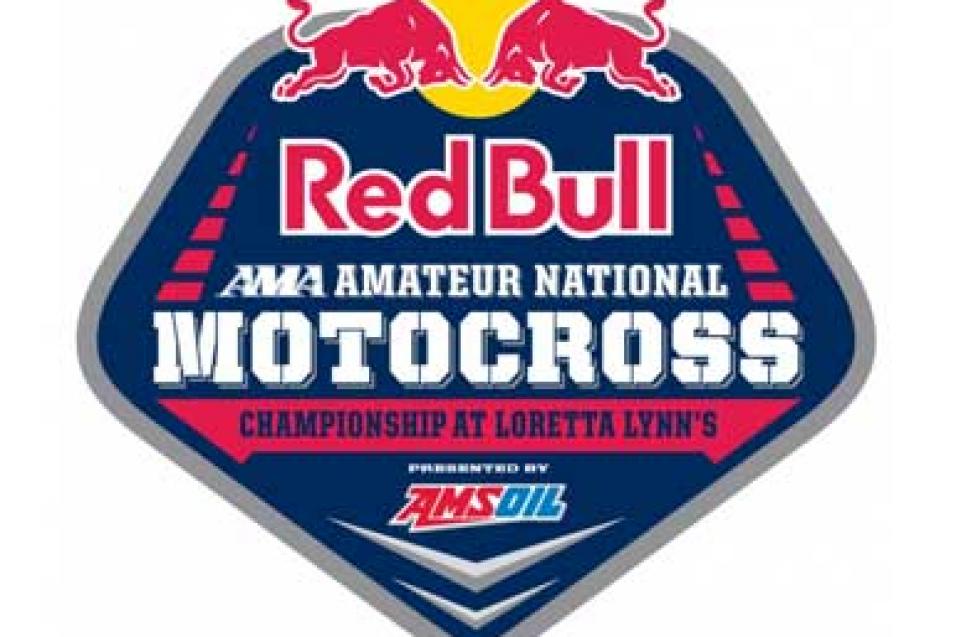 Loretta Lynn Ranch
Hurricane Mills

,

TN
RedBull AMA Amateur National Motocross Championship (Loretta Lynn's)
Amateur National Motocross Championship
MotoE (CompleteRacingSolutions.com) will be fully staffed and ready to provide all riders and families track side support along with some fun challenges & awards throughout the week of Loretta's. Look for MotoE and its staff under the Racer X tent along vendor row Monday thru Saturday. Coach Robb Beams, founder of MotoE, will be making an appearance on Friday from 1-5pm and again Saturday from 10:00am-2:00pm to answer any questions about nutrition, endurance, strength, flexibility and injury prevention. If you would like to pre-book a complimentary 20 minute consultation on Friday or Saturday with Coach Robb, please click here and provide your name and desired day and time. Please note, these consultations are on a first come, first served basis.
MotoE Scouting for the MotoE Amateur Development Program
In addition to answering questions for riders and families, Coach Robb will also be scouting riders for the new MotoE's Amateur Development Program slated to begin in January 2013. In addition to paid entry fees, riders selected will be eligible for improvement, performance, media and photo bonuses throughout the season. This program is available to riders of all ages across all classes. Please stop by and learn about all of the sponsorship benefits & opportunities being offered by MotoE in 2013 and let MotoE know why you should be selected to be a part of this completely unique motocross development program.
MotoE's Warm Up Area
MotoE will be equipped with a pair of Concept 2 Rowers for riders to warm up prior to practice and racing throughout the week. Please stop by and schedule the time you need before your races to ensure that the C2's are available throughout the week. Rehydration fluids will be available during your warm up so remember to bring your water bottle with you!
MotoE's Concept 2 Sprint Challenge
Continuing the tradition, MotoE will provide you the opportunity to test your strength & endurance with the Concept 2 rower. The three fastest 500 meter row times (per category) will receive $800 of MotoE products and services. Everyone who attempts the challenge will also be eligible for a MotoE 10 Week Training & Nutritional Program ($250 value). Stop by and see just how fit you are amongst your fellow friends and family!
MotoE Swag
MotoE will be stocked with wick away t-shirts, stickers, water bottles and much more. Stop by early in the week to get the best selection of MotoE swag!
About MotoE
Coach Robb has been working with riders & racers for the last 25 years and is the founder of the Complete Racing Solutions Performance Program & Nutritionally Green Supplements based in Orlando, Florida. He has contributed to publications such as Racer X, FLMX, FTR Magazine and is a regular contributor to RacerX online, RacerXVT, Vurbmoto and various racing websites. Robb can also be heard on the monthly radio show DMXS answering listener's questions about nutrition & fitness. CompleteRacingSolutions.com is a premium resource center for motocross, supercross and GNCC riders of all abilities and ages. The website outlines the training solutions used with great success by Factory Kawasaki/Pro-Circuit's Adam Cianciarulo, Factory Honda's Ashley Fiolek, Suzuki's Jordan Bailey, JGR Yamaha's Jon Jon Ames, Factory KTM Off Road Charlie Mullins & Yamaha's Roman Brown. Instructional videos with Coach Robb can be found on the Coach Robb's Youtube Channel addressing rider's questions about speed, endurance, strength nutrition, biomechanics, and stretching and soft tissue maintenance. Please visit CompleteRacingSolutions.com to subscribe to his newsletter and learn more about various resources for riders. You can follow him on Twitter: @MotoCoachRobb and on Facebook: Coach Robb.