Real Motocross Track Profile: MX of Marion County
Motocross of Marion County
is a southeastern track located in Citra, Florida that features dirt, sand and clay for a great mix of terrain that is challenging for all riders and skill levels. The main track is primarily clay with a shorter sandy section. It has a dirt start and is 1.2 miles in length with lap times running around two minutes. It's primarily a race-only facility and hosts events such as a Loretta Lynn Qualifier, Florida Winter-Am racing and the Florida Gold Cup.
MXMC offers a limited practice the Saturday before certain racing events and many famous pros have ridden here including Ricky Carmichael, Jason Thomas and James Stewart. MXMC also offers motocross training with resident instructor Travis Blackburn. These classes are by appointment only so call or email for further information.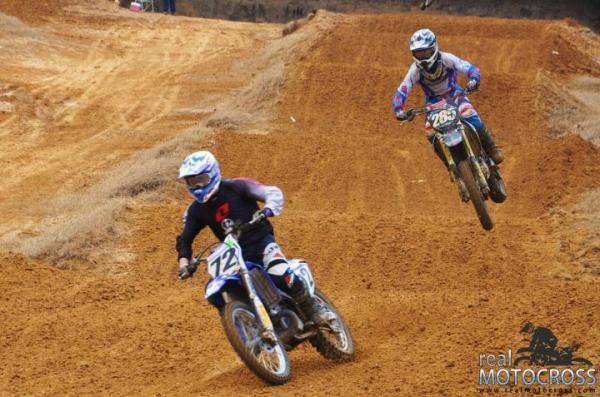 MXMC is a family run business that has grown famous for its "Pig Roasts" as well as charity work for Muscular Dystrophy. For race days, gates open at 6:30am, and race registration starts at 7am.  There is a bike wash area offered too! They suggest that you leave your dogs at home; however, if you do bring your dogs, they must be contained inside a RV or trailer unless they are on a short leash and muzzled.
MXMC allows overnight parking the night before a scheduled race, but gates close at 10pm. They do not have electrical or water hookups for RV's, plus you need to bring your own water for drinking.  A better option may be the Ramada Inn in Ocala and you can reach them at at 352-732-3131
For more info, photos, videos check out Motocross of Marion County on Realmotocross.com.