Cole Seely Injury Update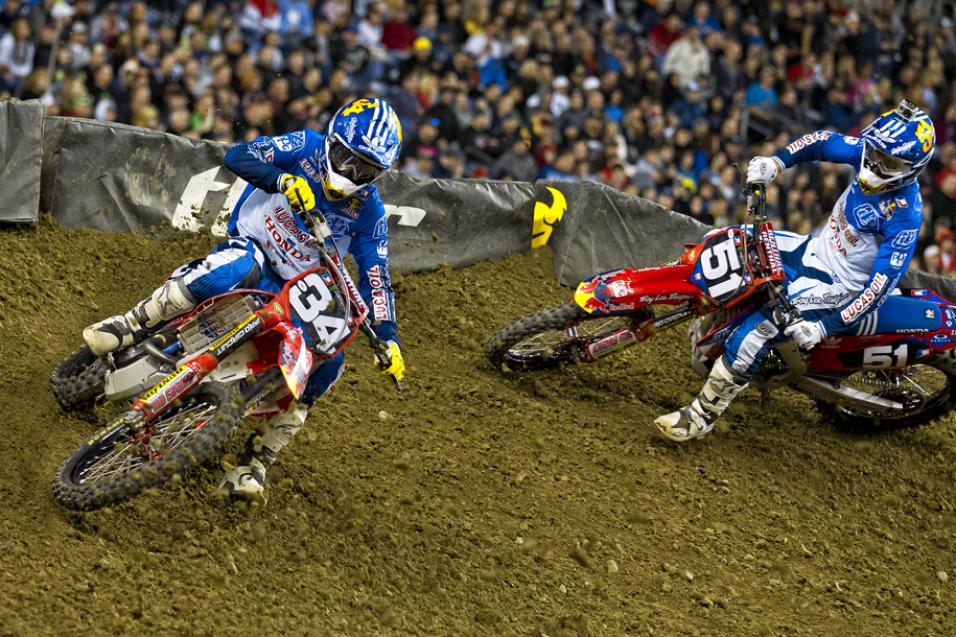 Tim Crytser (Racer X Virtual Trainer) - I texted Cole Seely's trainer, Charles Dao last night to asked about Cole's injuries and Charles replied, " Still @ hospital, ruptured his kidney and has lacerated liver - whiplash like pains in his neck/back/and abs. Staying overnight to ensure vitals and blood count is sustained…."

When I asked today how Cole was feeling, Charles texted, "Yeah, he's doing better today. Still pretty banged up - should be released to fly home tomorrow and then we'll get a second opinion and see what happens." Charles added, "Cole is in better spirits today for sure. He is pretty optimistic but will allow plenty of time for his body to heal up."
From everyone at Racer X, get well soon Cole!