The legendary motorcycle industry icon Terry Pratt, age 67, died in peace surrounded by family at his home in Westminster, California on Sunday evening, April 15, 2012.  The cause of death was complications from pancreatic and liver cancer.
Born in 1945 in Red Mountain, California, Terry lived and graduated from high school in Boron.   Coinciding with his service in the Army in Europe (1966-68) and Army Reserves (1968-72), Terry worked at as a European MX correspondent covering the World Championship Motocross Grand Prix series for a number of publications, including Cycle News. In the late 70s, he worked for Hester Communications on their Bicycle Dealer Showcase trade magazine. Terry returned to Cycle News as an advertising manager starting in 1979, providing a vital role generating revenue and developing relationships for America's Weekly Motorcycle Newspaper for over 32 years.  He recently worked for Topping Events, helping with PR and sponsorship sales for their popular vintage motorcycle swap meets.  In his semi-retirement, Terry was an active member with the Riders' Club of the American Legion Post #555 in Midway City, California, organizing poker runs and socializing with his veteran military buddies.
Terry was an active member of the National Rifle Association, American Motorcyclist Association, and AHRMA (American Historic Racing Motorcycle Association).  During his motorcycle racing heyday, Terry was a winning +40 / +50 competitor in the CMC Trans-Cal and Golden State Series, and the CVRG (which eventually evolved into AHRMA in 1986 where he sat on the committee that formulated the original rules for vintage motocross).  Terry went on to win many Regional and National Championship titles in the vintage bike classes on historic brands such as CZ and BSA's.  Terry also enjoyed trail and dual sport riding on his vintage bikes (primarily his restored Triumph models), and rode the historic Barstow-to-Vegas Dual Sport event many times taking the "oldest bike" award.  His last race, and one of his proudest moments, was racing his personally restored & modified BSA at the return of the Catalina Grand Prix in 2010.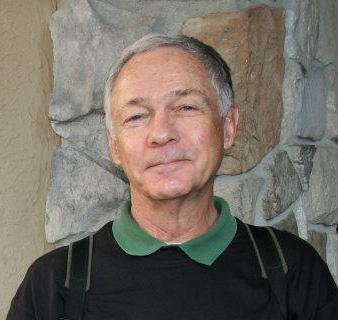 One of Terry's most lasting and prominent legacies will certainly be the book he co-authored with Volney Howard III, called "Grand Prix Motocross", a high-quality coffee table publication documenting the seminal 1972 MXGP World Championship season with Terry's sharp illustrative photography and insightful historical descriptions, which captured the momentous changes happening at that time in motorcycle sports.
Survivors include his mother Barbara, younger sister Shelley Keller-Gage, niece Brianna Gage, and nephew Sagen Gage living in Boron; niece Jennifer Keller living in Albuquerque, NM; and niece Julie Keller living in Lancaster.  Terry was preceded in death by his father John H. Pratt, and brother William John Pratt. 

Information and details on visitation hours, memorial services, burial ceremony, and memorial contributions will be released soon.