Rockstar Energy Racing Suzuki Signs Jessica Patterson
Rockstar Energy Racing Press Release
Rockstar Energy Racing Suzuki Yoshimura Bel Ray One Industries Losi is pleased to announce the signing of
Jessica Patterson
as their newest addition to its stable of talented riders. The 28-year old Tallahassee native will compete for the 2012 Women's Motocross Championship aboard her #2 Rockstar Energy Racing Suzuki RM-Z250.
"The team is very excited that the opportunity has been presented to us," said Team Manager, Dave Gowland. "We didn't even realize that Jessica didn't have a ride and we were really quite surprised. Once we had a chance to speak we became very excited – not just me but the entire team. I think this really rounds out our efforts and we look forward to Jessica competing on our bike and being apart of team for the rest of the season and beyond."
Patterson, a six-time Women's Pro Motocross Champion, will round out an already potent Rockstar Energy Racing team including riders Blake Wharton, Martin Davalos, Hunter Hewitt and Jason Anderson.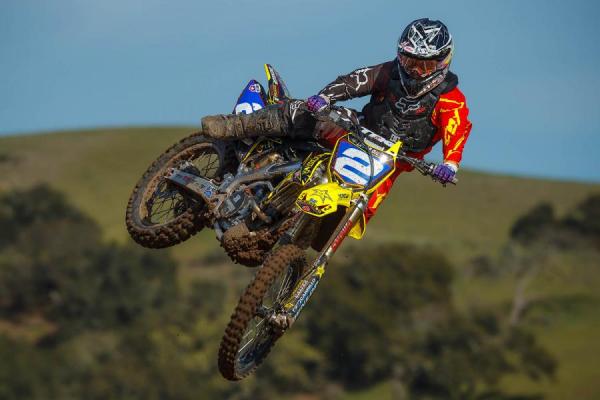 I'm very excited to be part of the Rockstar Energy Racing Suzuki team," said Patterson. "The bike is amazing and I've already had a lot of fun on it. I want to thank the team and sponsors who made this possible and look forward to going out there and bringing them home a championship."
Patterson's first race with the Rockstar Energy Racing Suzuki team will be the first round of the 2012 Women's Motocross Championship at the Hangtown Motocross Classic, in Sacramento, CA on May 19th.
About Rockstar: ROCKSTAR is the world's most powerful Energy Drink. Enhanced with the potent herbal blend of Guarana, Ginkgo, Ginseng and Milk Thistle, ROCKSTAR is formulated to provide an incredible energy boost for those who lead active and exhausting lifestyles - from athletes to rock stars. ROCKSTAR Energy Drink is available in nineteen amazing flavors and worldwide in 25 countries. For more information visit www.mx.rockstar69.com.