Zach Osborne Injury Update
Here's the PR this morning from Europe on Zach Osborne's big crash yesterday, which may cause him to miss the opening rounds of the 2012 FIM World MX Championships, which begin in Valkenswaard, Holland, on April 9. (Yes, that's a Monday, but it's a national holiday in the Netherlands.)

Monster Energy Yamaha's Zach Osborne is hoping to be fit to enter the opening round of the FIM Motocross World Championship after suffering a crash while training in England yesterday (Thursday). The American hit the sand of the FatCat circuit near Doncaster and sustained a fracture to his left collarbone and possibly a new crack in his right wrist, as well as a concussion.

After spending the evening in a local hospital, the 23-year-old will be released today and will head near the team's workshop in southern England to have an examination by a renowned hand specialist.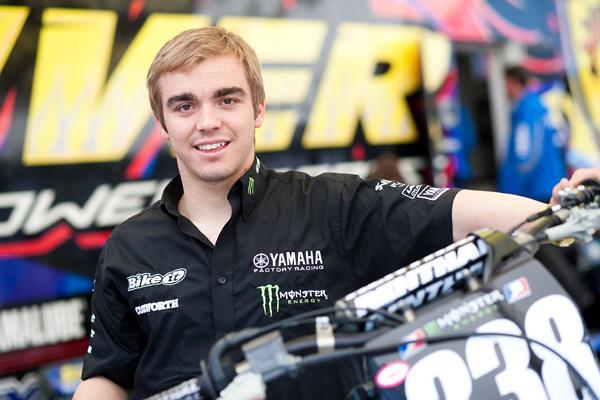 "I'm pretty banged up, but it could be worse," said the MX2-GP star, who was remaining upbeat. "I think the collarbone could be more complicated because the x-ray showed a crack near where I have a plate. We should know some more information after another scan later."

An update on Osborne – who is expected to be a contender for the MX2-GP title in what will be his last campaign in the category – will be issued in the coming days. The first Grand Prix of the season takes place in Holland on Easter Monday, 9th April, in just over two weeks time.