Element Moto 3 iPhone Case Giveaway Winner Announced
We would like to congratulate Jason Anderson from Warren, PA on winning the Anaheim 1 party picture contest. Jason will receive a limited edition Element Moto 3 iPhone Case thanks to www.MotoXCinema.com. Again be sure to check out www.MotoXCinema.com and pick up your copy of Moto 3.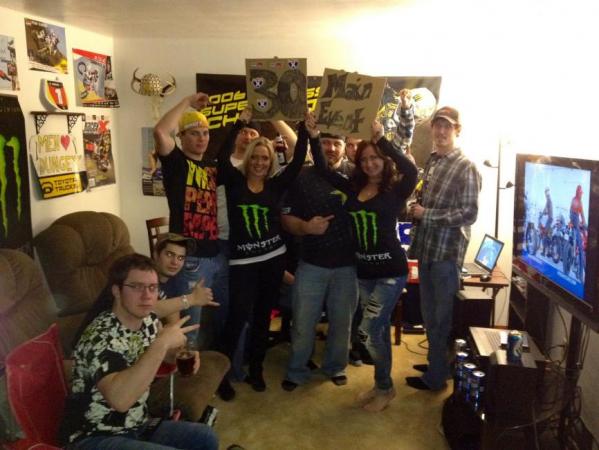 After receiving word that he had won, Jason quickly responded with his podium speech:
I really have to give it up to the team on this one, especially the team manager Jimmy Mosher.  He helped me put in all the work and we just put our heads down and charged to the win.  I'd like to thank Natty Light, Molson, Little Caesars 30 second boards, my BROS, Racer X, and my ex girlfriend for moving out so I could have the Monster Girls over.   

Can't wait to be at Toronto and Vegas!

Thanks,
Jason

We would like to thank everyone that entered. Be sure to check out Racer X Online throughout the year as we will be giving away plenty more.