Racer X March 2012 Digital Edition Now Available
The March 2012 issue of Racer X is here!
Think you've missed something in 2011? Grab the March 2012 issue of Racer X Illustrated to see who won races around the world. You can also go behind the scenes of Ryan Villopoto's ESPN the Magazine photo shoot and see just what Kevin Windham's backyard bash was like last year. These and more are featured in the March issue of RXI, and the digital edition is now available for only $9.98! Racer X Illustrated's March 2012 issue has been shipped to subscribers, is now available on Droids, iPads, iPhones, and iPod Touches.


Subscribers will be receiving it as early as today. If you subscribe digitally, it's ready for you now. Remember, not only can you read it on your computer, but it's also readable on Androids, iPhones, iPads, and iPod Touches via the free Zinio app.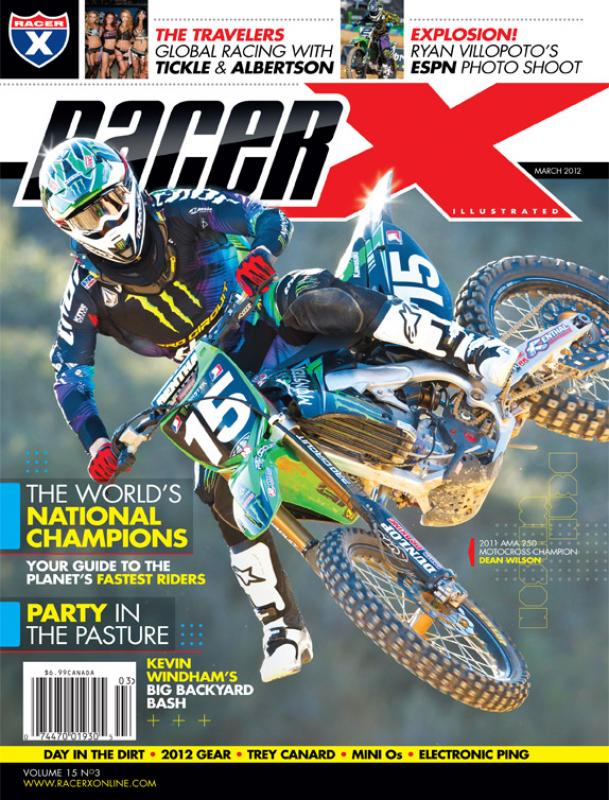 Learn more about what's in this issue here. Or view Current Issue under the Subscribe tab.

Subscribe now digitally and read it now here.

Subscribe now via print.

To download the free Zinio iPhone/iPod app, click here.

To download the free Zinio iPad app, click here.