We've taking you through the year that was for supercross, now it's time to hit the great outdoors.
Honda kicked things
off last week, now it's time to look at KTM's outdoor season. Make sure to check back next week as we continue our look at all the major brands outdoor season.
(Photos: Simon Cudby and Andrew Fredrickson)
Down Goes Alessi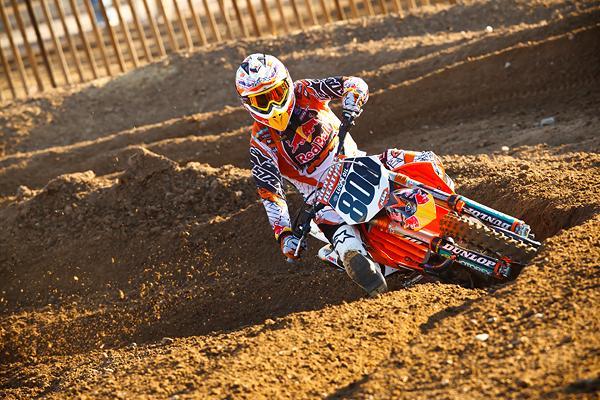 Mike Alessi seemed to have everything going in the right direction at the opening round of the Lucas Oil AMA Pro Motocross Championship at Hangtown. He was back on the 450—the bike he always wanted to be on—he was hauling the mail in practice—setting the fastest lap time in the first timed session—and he was healthy. Then the walls came crashing down. Mike was putting down the hammer once again in the second practice, but took a huge soil sample, knocking himself out of the race and essentially out of title contention.
Musquin Shines in Debut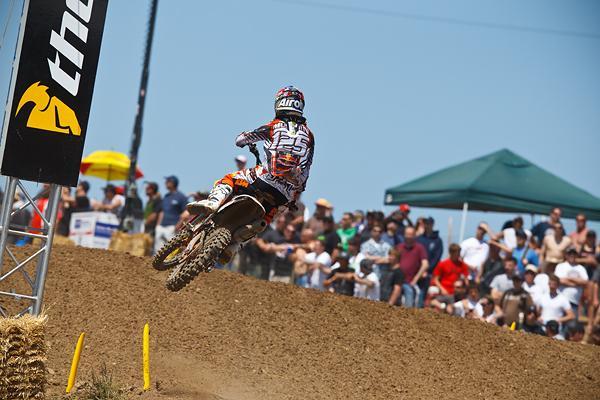 Marvin Musquin entered 2011 with more hype than a Justin Bieber concert. The two-time MX2 (250) Champion in the GPs (2009, 2010) was considered to be an instant threat to heavy 250 favorites like Tyla Rattray, Eli Tomac, Dean Wilson and Justin Barcia. Unfazed by the pressure, Marvelous Marvin put in a dazzling debut—working his way from the back to finish fifth overall via 4-6 moto scores. This despite crashing in moto two and starting nearly last! But the Musquin bandwagon was about to experience a mass exodus.
Musquin Knocked Out at Freestone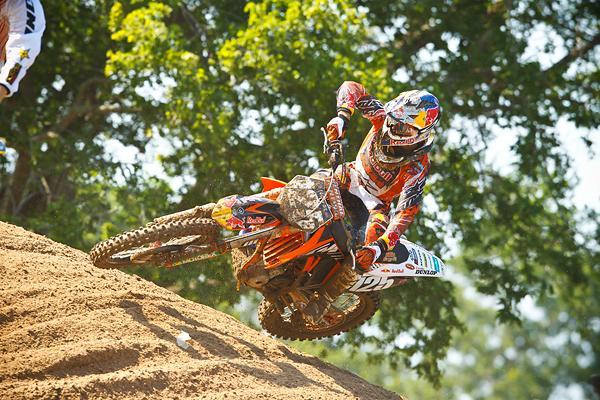 An alluring performance by Marvin Musquin at the opening round at Hangtown had title dreams dancing through the heads of the folks at KTM. Those dreams seemed even more like reality than fantasy at Freestone as Musquin settled into second behind Justin Barcia in the first moto. But faster than you can say Marv Attack, those title dreams were quickly shattered. In one of the most bizarre crashes of the year, Barcia nose dived in a corner, and his flipping Honda sent a Mike Tyson sized upper cut to Musquin in the form of his back tire. The crash would cost more Musquin more than the race, it would cost him a majority of the season due to a thumb injury.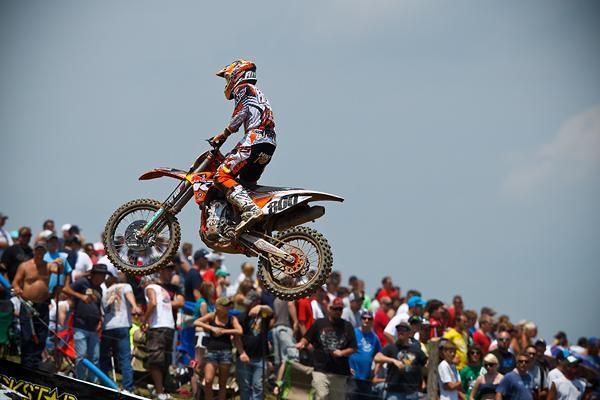 Although his title chances seemed to be a distant memory of what could have been (after missing the first two rounds due to a concussion suffered at
Hangtown
),
Mike Alessi
entered
High Point
with something to prove. A torrential downpour blasted the hills of Mt. Morris, PA early in the day, setting the stage for a mud-fest in the first moto. Using the poor conditions to his advantage Alessi would build what looked like an insurmountable lead over
Chad Reed
.  But the muddy conditions would play devils advocate for Alessi late in the race. In the midst of a season defining ride, Alessi would lose the front end giving way to Reed. Although he would finish the day and the moto fourth overall, the heartbreaking finish would be a prelude of things to come for Alessi.
Short Struggles Early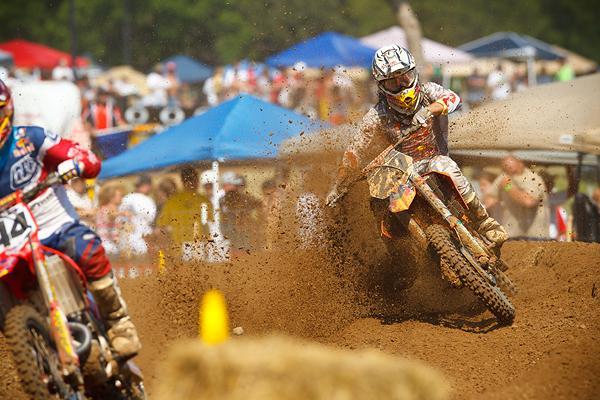 A less than satisfactory supercross season left Andrew Short salivating to get back to the great outdoors, where he finished a career best third overall in 2010. But an already down year continued for Short early as he struggled to find his form. Beset by a failure to get up front early and a mechanical issue at Hangtown, Short seemed lost in the shuffle in a field loaded with talent. Although the Colorado native was still putting in solid results, he wasn't running up front like he had in 2010. While Short is/was never one to blame the bike on his problems, the 350 never did seem to fit his style.
With an impenetrable sound, an aroma that can be detected from well beyond the fences and arguably the most passionate fan-base in the sport, the two-stroke will forever live in motocross lore. While the two-stroke is not quite extinct from the confines of an outdoor national, it is a rare spectacle to spot a pre-mixer zipping around the track nowadays. So when former Arenacross Champion Jeff Gibson lined the gate for the third round of the Lucas Oil AMA Pro Motocross Championship at High Point Raceway on a KTM 250 SX the industry was a buzz. Gibson would finish a respectable thirty-second overall via 32-25 moto scores, under muddy conditions, feeding fuel to the two-stroke fire.
Larsen Derailed by Injuries Again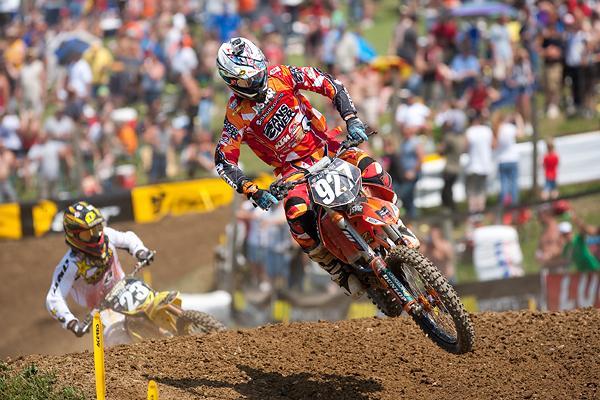 Another KTM rider ravished by injuries during 2011 was South Carolina native PJ Larsen. After winning two championships in Australia in 2010, Larsen was primed for a breakout season in his return to the States. But a number of injuries would set back the former AMA Horizon Award Winner, allowing him to compete in only three rounds outdoors. After missing the first six rounds of the series due to a scaphoid fracture to his right wrist, Larsen finally made his return at Millville. But his return was short lived. Larsen suffered a neck injury a few weeks later, ending his season for good.
Short on the Mend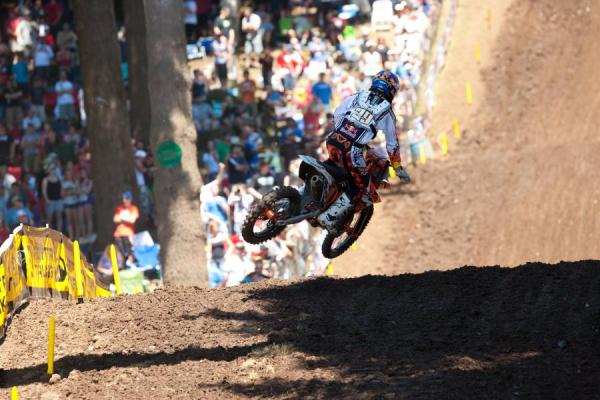 Just when it looked like things couldn't get much worse for
Andrew Short
in 2011, they did. Short was practicing before the
Southwick
round when a he took a horrible spill, leaving him with two broken elbows and a broken wrist.
Musquin Breaks Through at Steel City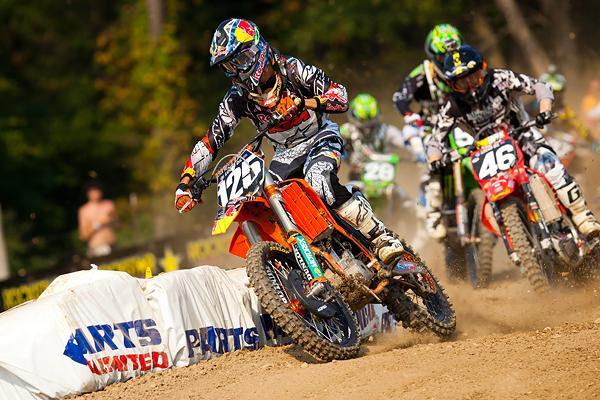 Derailed by injuries for much of 2011
Marvin Musquin
was finally able to break out from behind the curtains at
Steel City
. Musquin showed the speed many had been expecting since his return at
Washougal
. His 3-3 moto scores put the wraps on his first career Lucas Oil AMA Pro Motocross Championship podium appearance.
Steel City
marked his first, but it certainly won't be his last.
Plouffe Fills in for Larsen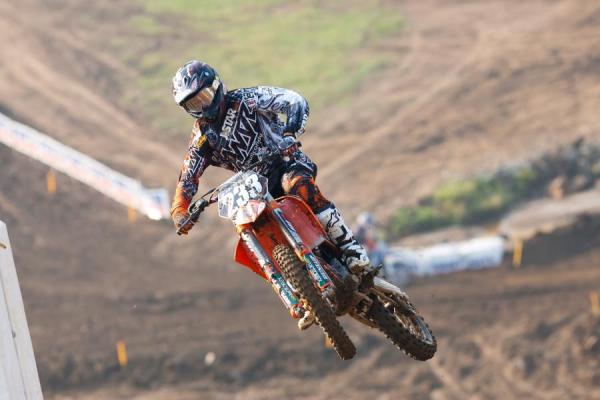 Fresh off an Open Pro Sport title at Loretta Lynn's, his second Loretta's title in consecutive years, Californian Chris Plouffe made his pro debut at
Steel City
with the JDR J-Star KTM team—filling in for an injured
PJ Larsen
. One of only three rookies to have a Loretta's title under his belt, it was no surprise JDR went after the Loretta's graduate. Bouncing back from a 30th place finish in his first career moto at Steely City, to finish a respectable nineteenth overall in his pro debut, Plouffe showed the experience that of a seasoned veteran rather than a wide-eyed rookie.
Learning Curve for Simmonds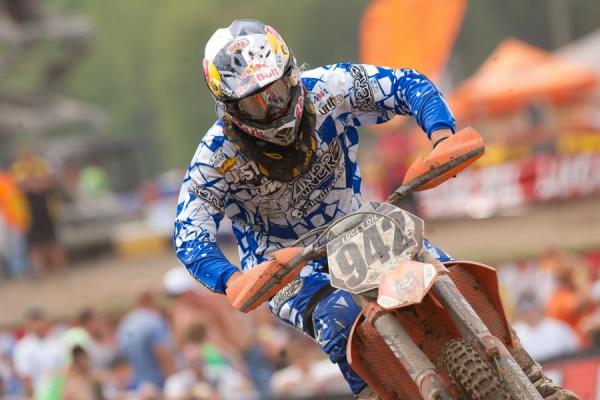 Succeeding in professional motocross is tough for any 18-year old. But for Tye Simmonds the task was made even more difficult being that he was thrown to the wolves in the 450 Class—instead of cutting his teeth in the 250 Class. Putting the not so sweet cherry on top, he lived half way around the world from his friends and family in Australia, and he was riding a 350, a bike which also had not agreed with Andrew Short. Simmonds had some bright spots and finished the season seventeenth overall in the point standings—nothing to be disappointed in—but he never look comfortable in his new surroundings. Simmonds is returning to Australia to head the JDR effort down under. But with a few more years of maturity we could be looking at a bon-a-fid superstar in the States.