We spotlight the Allsport Dynamics OH2 Lacer for day 24+2 of the Xmas Countdown presented by O'Neal.
Allsport Dynamics OH2 Lacer
Worn by professional motocross riders
Justin Barcia
, Jimmy Fitzpatrick, Mat Rebeaud, and
Nick Paluzzi
, the Allsport OH2 has some of the same great features as the OTS and IMC models with a redesigned variable extension control.
Application(s): Wrist – Acute, Rehab, Long-Term, Prevention
Strapping Systems Available: Speed and Lacer
Sizes Available: X-Small to X-Large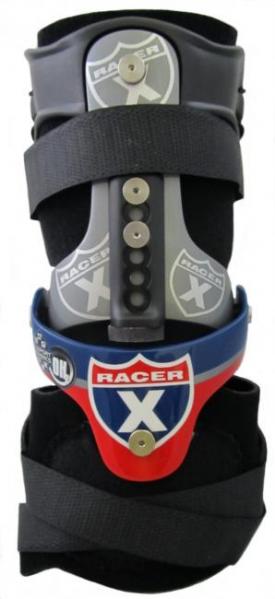 Features:
·         Patented bi-axial articulating hinge system
·         Redesigned variable extension control
·         Hand made, high-strength carbon fiber and Kevlar construction
·         Easy-pull strapping system
·         Open palm design for good grip
·         Cool, comfortable fit and easy to wear
·         High-grade open cell foam liner
Colors Available: Clear Carbon, black, white, red, blue, yellow, green, orange, burnt orange.
Custom paint jobs upon request with additional charge
Glove Modification: With the purchase of an OH2 wrist brace, you will receive 2 free glove modifications
Price:
Lacer - $400.00
Speed - $375.00
Purchase at:
PH. 800-594-5350
PH. 936-569-1003