EVS SPORTS SX OPEN PRESENTED BY TAGGERDESIGN.COM TAKES OFF THIS WEEK
LAS VEGAS, NV- Race Factory Gaming is set to launch out of the gate with the richest event in MX gaming history.  MX Simulators' top players from around the world will compete in a two-night, open class event for a chance to win swag from EVS, and the overall winner will take home a Bell Moto 9 Helmet courtesy of Tagger Designs.  Just like its real life counterpart, the start is a key component to a good finish in MX Simulator competition.  Two Wheelers Graphics Co. will be awarding holeshot awards all evening long at the EVS Sports SX Open.

MX Simulator is the ultimate experience in MX gaming, with unmatched realism, the action is just like watching a real life Supercross event.  Race Factory Gaming challenges players to compete in a true to life format with real prizes at stake.

The EVS Sports SX Open presented by TaggerDesign.com will take place on Wednesday, November 16th and Thursday, November 17th at 6pm PST.  Riders will compete on two unique tracks for a handful of prizes from EVS Sports and Tagger Designs.  The event will be broadcasted LIVE both evenings.  Check out RaceFactoryGaming.com for all the coverage details.

Vurbmoto.com and the Vurbmoto Gamers Channel are also providing event coverage.  You can view the event preview video here:  http://www.youtube.com/watch?v=BGCPlfQXbZA.  Be sure to tune into Vurbmoto.com and the Vurbmoto Gamers Channel throughout the week for event previews, coverage, and recaps.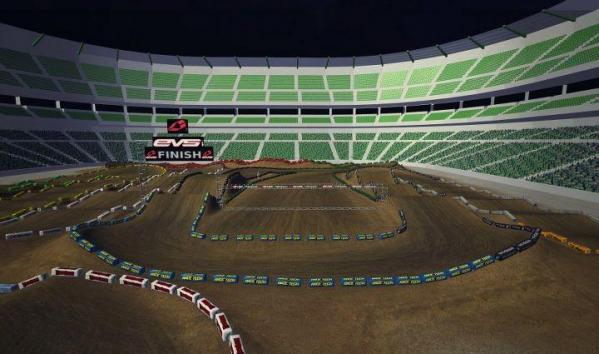 To learn more about the EVS Sports SX Open presented by TaggerDesign.com or to sign up for the event, please visit www.racefactorygaming.com.  Try the free demo or discover the amazing MX Simulator gaming community, check out www.mxsimulator.com.

RaceFactoryGaming.com is a virtual motocross paradise providing the ultimate battlegrounds for a realistic, fun, and competitive motocross gaming experience; with real sponsors, real prizes, and the best motocross gamers from around the world.  RaceFactoryGaming.com is the official host of the 2012 MotoOption MX Simulator Supercross Series presented by Vurbmoto.com and the EVS Sports SX Open presented by TaggerDesign.com.  RaceFactoryGaming.com is proudly sponsored by MotoOption, Vurbmoto.com, MXSimulator.com, Tagger Designs, EVS Sports, Novik Gloves, One Industries, Two Wheelers Graphics Co., Race Tech, Risk Clothing, Limited Decal, MXJProductions, Vurbmoto Gamers, and JB Media.

The EVS Sports SX Open presented by TaggerDesign.com is hosted by Race Factory Gaming.  The best virtual motocross racers and teams will compete at the richest event in motocross gaming history with prize packages from EVS Sports and a Bell Moto 9 helmet courtesy of Tagger Designs up for grabs.  Racing will take place two consecutive evenings to crown the EVS Sports SX Open Champion.

Check out our website at: www.racefactorygaming.com
Like Race Factory Gaming on Facebook
Follow @rF_gaming on Twitter