Metal Mulisha Launches "Metal Mulisha World Domination"
Metal Mulisha Launches First-Ever iPhone Mobile App Game: "Metal Mulisha World Domination"

Metal Mulisha has been a force and pioneer at X Games and in action sports for more than a decade — now the domination continues into mobile app gaming.  Available on  an iPhone and iOS device, alongside the launch of the new Apple iPhone 4S TODAY, is the new freestyle motocross game from Metal Mulisha.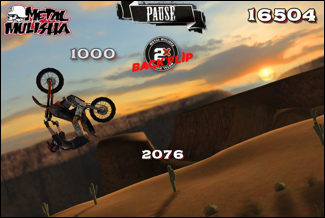 "Metal Mulisha World Domination" mobile app will feature the latest in realistic 3D graphics and a ton of new FMX tricks.  Users can play the biggest and best freestyle motocross courses that replicate the same as Metal Mulisha riders such as Brian Deegan, Larry Linkogle and Jacko Strong.  The Game features tricks such as  backflips, frontflips, double flips, rock solid, kiss of death, lazy boy…name the trick or think of something crazy and you can do it in this game!

Want bigger jumps? No problem. Players can also build their own custom courses.   With the unique course builder, players can choose from different environments (like Brian Deegan's Compound, Desert, Stadium, and a post-apocalyptic "Metal City"), and build a track using a variety of metal, wood, and dirt ramps to place, stack or rotate any combination of objects, creating the craziest FMX track imaginable.  Then challenge friends to see how each custom course stacks up.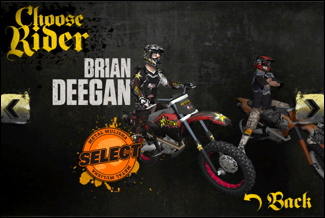 User-built tracks are available to anyone to play, so the possibilities and number of tracks available to play are endless. The game also includes four built-in levels for players to test out before users creating their own custom levels.  

"Metal Mulisha World Domination" sells for $0.99 in the iTunes store and at http://www.metalmulisha.com/game/getit.  "Metal Mulisha Wolrd Domination" was developed by Robot Ink. www.robotink.com