2012 EVS Sponsorship Season is Here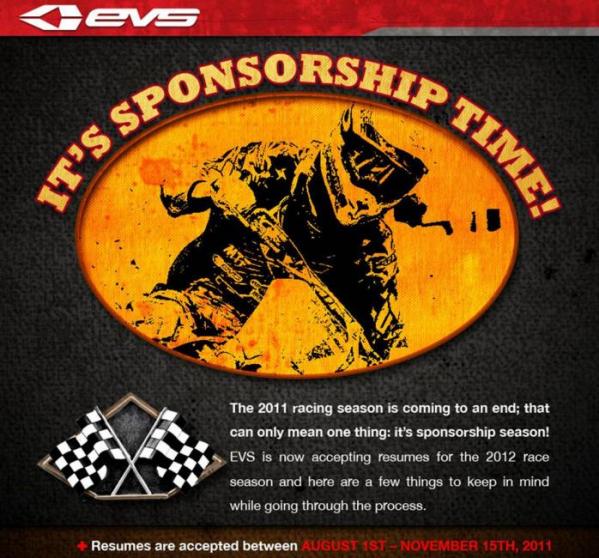 - No late resumes will be accepted!
- New resumes are requested for continued support (even if you have one in from last year)
- All age and skill levels are welcome to apply for sponsorship
- Resumes are best submitted through the following options:
1. Email to:
jamey@evs-sports.com
2. Fax to: 608.754.4800
3. Mail to:
EVS Sports
Attn: 2012 Resume
119 W. Milwaukee St. – Suite B
Janesville, WI 53548
4. Online through:
hookit.com, mxsponsor.com, mxresultz.com
Don't miss out on your chance to be sponsored by the #1 Protective Gear Company in the industry.  2012 is full of new potential, a new lineup of riders, and a new generation of innovation!