Renthal's Gen2 Intellilevers Now Available
Renthal's Completely Updated Gen2 Intellilevers™ Now Available
Renthal is pleased to announce the availability of the completely re-designed Gen2 Intellilevers™ available for most late model motocross bikes.  The Renthal Intellilever™ was a revolutionary new design released to the market in 2007 which was the first truly unbreakable lever.  This new lever concept incorporated a joint which could easily dislocate in any direction during a crash and make broken levers a thing of the past.
Unlike other unbreakable levers on the market, the Intellilever™ can dislocate in a full 270 degrees of motion in any direction.  By incorporating an internal spring and cable system, the lever blade could "pop" out of place during a crash and then easily return to its original location afterwards.  This design allows users to completely tighten the clutch and brake perches so that they wouldn't move during a crash and have to be banged back into place.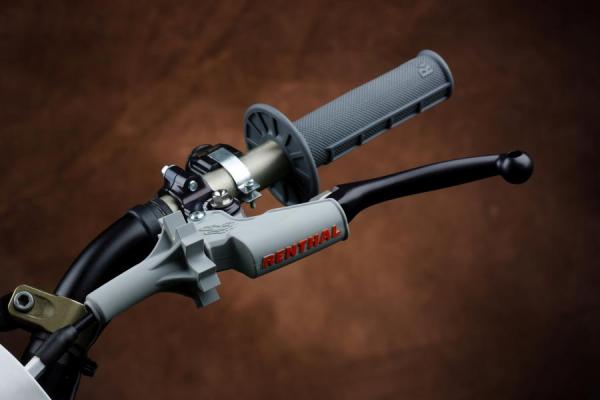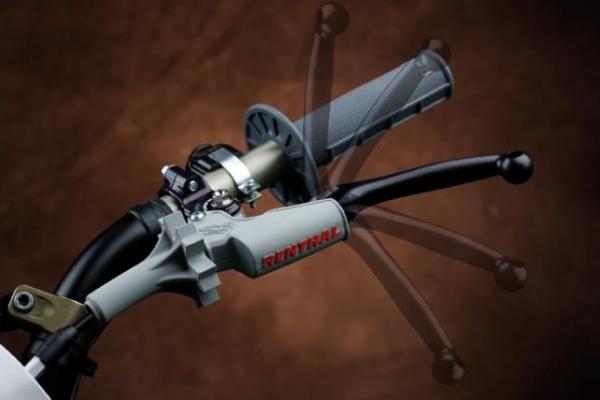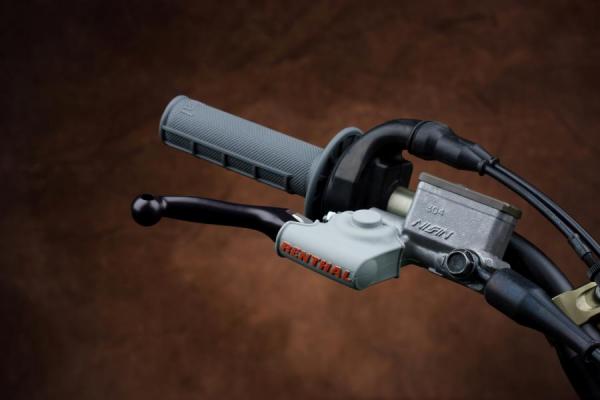 Here's the list of improvement that have been made on the Gen2 Intellilever™ for 2011,
-Lighter Overall Weight
The Gen2 levers are 15% lighter through extensive use of our 5 axis CNC machines.
-Slimmer Forged Lever Blade
The new forged lever blade has a more ergonomic feel while also increasing strength.  The lever blade also features a laser etched logo and black hard anodized finish.
-Revised Lever Pivot Joint
The new shape of the lever pivot joint allows it to return to its home position more easily while also preventing inadvertent dislocation.
-New CNC Machined Clutch Perch
The perch is now fully CNC machined from billet to increase strength and reduce weight.  New backing plate and laser etched torque specs along with OE style 8mm flange bolts for easier installation and maintenance.  Perch is now hard anodized black.
-New CNC Machined Cable Adjuster
The new on-the-fly cable adjuster receives a new shape and larger adjustment detents for a more positive feel.
-Updated Lever Reach Adjustment
The lever reach adjustment screw has been relocated for easier use while mounted on the handlebar.

-Updated Lever Shroud
The lever shroud has a new shape and material which improves durability and ease of assembly and maintenance.
-New CNC Machined Hot Start Assembly
The new CNC machined hot start assembly is more durable and available as an optional item now.