Matrix Concepts Releases the M10 Factory Mat
Matrix Concepts releases the M10 Factory Mat in 7 different including the Honda Factory Mats
The M10 Mat has been used and tested all season by many top Factory Supercross and Outdoor Teams. The 3FT X 7FT M10 Factory mat is designed to keep parts clean and out of the dirt, or if you drop a part it will and on a soft surface. The Matrix Concepts Factory Mat is offered in red, blue, yellow, green, and grey. Matrix Concepts also offers the Honda Factory M10 Mat to the public in red and black.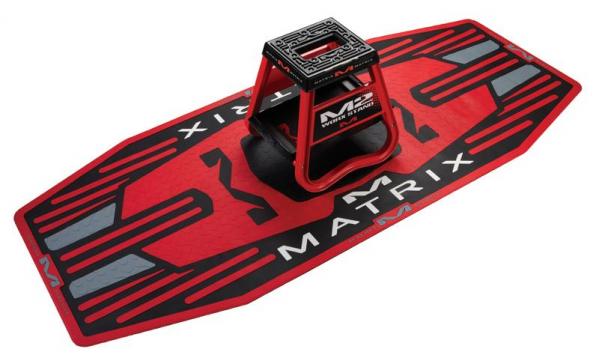 These mats are now in stock and available at www.matrixracingproducts.com
About Matrix Concepts: Matrix Concepts is based in Valencia, California founded in 2009 and is used by the top MX/Off-road race teams in the world and offers a complete range of track/garage necessities that include personalized off road motorcycle Stands, Loading Ramps, Tie-Downs, Utility Cans and Worx Mats.
For more information on Matrix Concepts products, visit:
www.matrixracingproducts.com  /  www.facebook.com/matrixconcepts http://twitter.com/#!/MatrixConcepts