Live Q&A Training Session via Ustream - Tonight!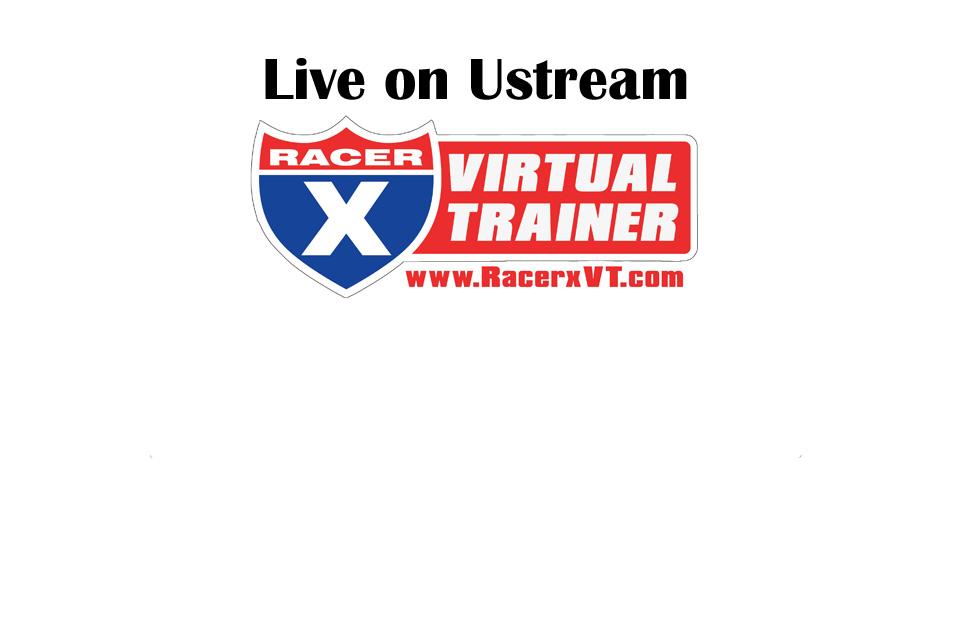 Coach Seiji will host a live, online open question and answer session on Racer X Virtual Trainer at 7 p.m., CST tonight (Thursday, July 28th) via Ustream. Just go to Ustream to take advantage of this free, one hour online video chat session to get your training, health and wellness questions answered by the frequent Racer X Virtual Trainer contributor, Coach Seiji.
How to Watch
First, find the show. Either click on this link or go to www.ustream.com and at the very top of the page in the search menu, search for "Racer X Virtual Trainer".
To submit a question, on the right hand side of the screen you will see a chat room and social screen. In order to ask a question you have to be a member of Ustream. Sign up is very quick and easy.
Once you are signed in, you can ask questions either in the Chat Room or Social Screen.
You will be able to hear Coach Seiji and he will be able to see your questions.
Sit back, listen and learn from one of the greatest minds in the motocross industry!
About Coach Seiji
B.S. in Kinesiology, American College of Sports Medicine Certified Personal Trainer and Registered Massage Therapist. 20+ years of cycling and successful competition experience both on and off road. 14+ year experience in training and coaching endurance and outdoor athletes.
Seiji trains and coaches several pro and elite level motocross athletes as well as part time competitors with real jobs and families trying to achieve their potential. Seiji has also worked with several elite level bicycle road racers, mountain bike racers, and triathletes (including several national champions). Current MX athletes include Andrew Short and Hunter Hewitt.
Seiji races motocross himself in the Novice and 40+ classes aboard his Yamaha YZ250F. He also rides woods and deserts aboard his Yamaha WR 450F. He has taken several extended forays into Baja. Seiji loves all forms of dirt biking equally and has totally immersed himself in the sport since being reintroduced to dirt bikes at the prime age of 34!
For more info on Coach Seiji, check out his Personal Profile
For a complete list of Coach Seiji's article, check out Coach Seiji on Racer X Virtual Trainer
Become a Fan on Facebook
Follow on Twitter
Check out his website