Matrix Concepts Releases The Honda Line
Matrix Concepts is proud to have Honda apart of our track and garage necessities line. The new Honda line includes the M1 Phatty Tie-downs, M1 Worx Tie-downs, M1 Premium Tie-downs, M2 Worx Stands, M4 Bench & Floor Mats, M5 Stand Mats, M6 Standard Ramps, M6 & M8 Folding Ramps, M9 Worx Mats, M10 Factory Mats, and M11 Welcome Mats.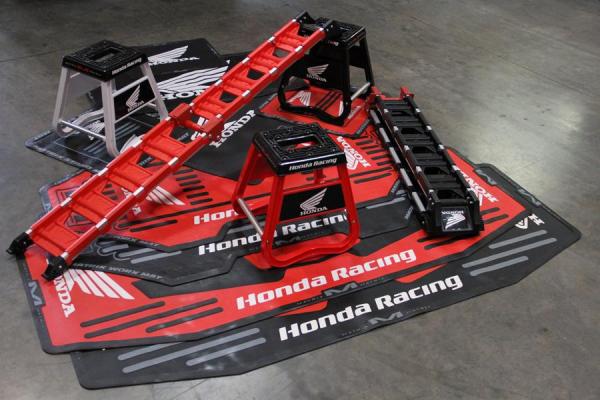 All these products are now available at: Matrixracingproducts.com.
About Matrix Concepts: Matrix Concepts is based in Valencia, California founded in 2009 and is used by the top MX/Off-road race teams in the world and offers a complete range of track/garage necessities that include personalized off road motorcycle Stands, Loading Ramps, Tie Downs, Utility cans and Worx Mats.
For more information on Matrix Concepts products, please visit:
www.matrixracingproducts.com www.facebook.com/matrixconcepts