Introducing Scorpion's All New VX34 Dirt Helmet
Lake Forest, CA
— Just in time for the outdoor national motocross season, Scorpion is proud to introduce a top quality off-road helmet at a dirt cheap price! Scorpion has decided it was time to get dirty, so we have introduced the all new VX34 helmet, notes National Sales Manager Jon Eide. All the benefits of a $400+ helmet for a fraction of the price the VX34 has more bang for your buck.
Starting with an entirely revamped polycarbonate shell design, the VX34 is substantially lighter than its predecessors. This helmet meets or exceeds all DOT/ECE certification standards, Eide adds. Aggressive angles contribute to the shell Aero-Tuned ventilation, think of it as a ram-air induction system to keep riders charging harder this summer.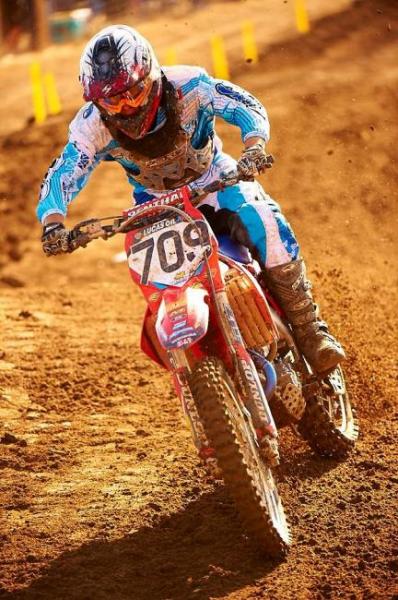 As aggressively styled as the exterior may be, it is what is on the inside that really counts, according to Eide. Taken from their top-of-the-line roadracing helmets, Scorpion's trademarked AIRFIT technology has been updated and refined for off-road use. Any rider can pump up the cheek pad inflation system for a more precise fit. Also all new on the inside is the KwikWickII washable moisture-wicking comfort liner. The only liner better than the original KwickWick liner is the upgraded KwickWickII claims Eide.
Beyond the technical improvements, killer new graphics have been incorporated into the VX34. The slick new Oil graphic pictured is just one of half a dozen schemes available. Of course solids are available for racers looking to go the custom paint route.
Speaking of racers, Scorpion recruited top 10 Supercross contender Tyler Bright (shown wearing the Scream graphic) and rising Arenacross star Stephen Mages to help test the prototypes. Sizes range from XS up through 2XL, so Scorpion has you covered, no matter what size your head may be. To see more on the VX34, click on http://www.scorpionusa.com/VX34 for a teaser.
Available in Graphics: Spike, Victory, Oil and Scream- MSRP: $169.95
Available in Solids: Matte Black and Gloss Black-MSRP: $149.95
Sizes: XS-2XL
Get Stung! Check out ScorpionExo Helmets and Scorpion Sports, Inc.'s complete ScorpionExoWear line at www.scorpionusa.com. Get the latest news from the Scorpion Facebook Page at Scorpion FB or via Twitter at Follow Scorpion on Twitter