Your Collection: Falta CZ 400
This weeks collections comes from Richard Fogel in Rutherford, NJ.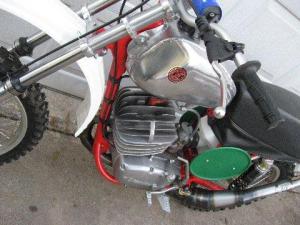 "This are pictures of my 1975 Falta CZ 400 project that took about 5 years to finish after all the changes along the way. It started out as a 1974 Falta 400, but as I collected/bought/sold/traded parts I ended up with a 1975 400.
As you can see, the frame was repainted, the wheels rebuilt, new plastic, seat pipe, Ohlin shocks etc. The engine has a complete NOS top end, wet clutch conversion and all new bearings and seals. The tank is a special one off tank which started life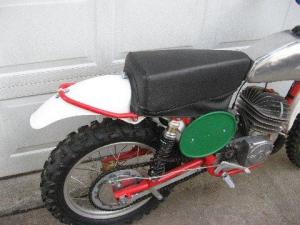 a Maico Magnum tank that was narrowed to fit this bike."

- Richard
ATTENTION READERS: WE NEED YOUR COLLECTIONS!
Do you have something cool you'd like to show off? Submit a piece from your collection as well as your name and mailing address to madavis@graphicslab.com and be entered to win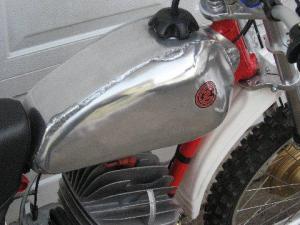 a Racer X cover poster and Throttle Jockey stickers. You will be notified via e-mail if you are the winner!

*Please note that while international readers may submit their Collections, we are only able to award and ship prizes to winners within the United States.