Hangtown Motocross Classic
Rancho Cordova

,

CA
Hangtown Motocross Classic
Lucas Oil AMA Pro Motocross Championship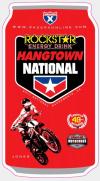 The Top Guns
The favorite going into
Hangtown
has to be
Ryan Villopoto
. Ryan is notoriously fast outdoors and with the help of his new trainer, Aldon Baker, he's in the best shape of his life. He is riding a wave of confidence after claiming the 2011 Monster Energy Supercross Title and if he clicks off a couple wins in a row things could start to snowball for him. He went through a slump of sorts after failing to qualify for the Jacksonville supercross but he rebounded, big-time, with a win in Salt Lake City.
Ryan Dungey is known for his consistency and that is exactly what wins championships. When Ryan was getting thirds and fourths during the supercross season people were writing him off. It wasn't until he got a win in Toronto that everyone noticed he was only a handful of points out of the lead. The motocross series is constructed of 24 motos and that is a lot of racing. If Dungey stays consistent and gets a win here and there when the opportunity presents itself he could very well hang onto the red number one plate.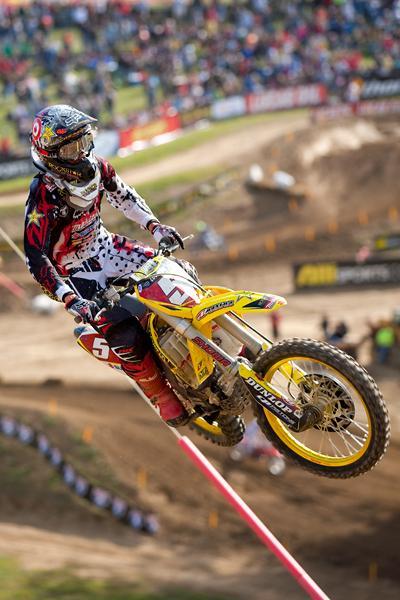 Can Dungey hang onto the number one plate?
Photo: Andrew Fredrickson
Chad Reed has shown a lot of character and heart this year. When he started his own team even his idol, Jeremy McGrath, questioned the decision and warned of the distractions and hurdles that come with owning your own team. Chad never commented on the warnings. He kept his head down and put good people in place within the team. His operation was professional and moderately successful at first. During the first few supercross rounds it was apparent Chad didn't have the time to prep like others did. But they kept working and then a podium came. And after more testing they got a win in San Diego. And as Chad built momentum and other riders faltered the championship became a reality. After a valiant effort Reed would finish second in one of the most competitive seasons ever. Chad has won this AMA Motocross Championship before and he knows the challenge that lies before him. The thing he has going for him now is the knowledge that he can run with these guys, and beat them, on the equipment he has. And I'm sure Honda will continue to support his efforts. As always, Chad will be a threat.
Brett Metcalfe is flying way under the radar right now. As the manager of the Troy Lee Designs/ Lucas Oil/ Honda team last year I had to deal with him on a weekly basis in support of my rider, Ben Townley. Metty is strong and gritty and his work ethic shines in outdoor motocross on a 450. Metty was riding a good bike last year but there is no question that the Rockstar Suzuki RM-Z450 he is equipped with now is an even more lethal weapon. He did take a hit to the head a few months back and although he says he's ready to go, time will tell. If he can find the rhythm he was in last year he will find himself at the front of the pack again.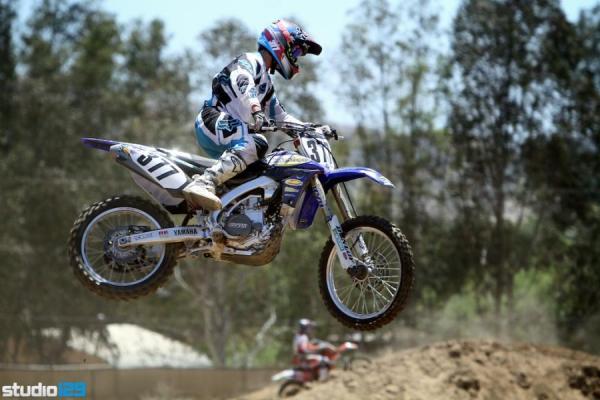 What will Pourcel bring to Hangtown after missing the entire SX season?
Photo: Studio129/MotoConcepts
Christophe Pourcel is a hard man to read. He pushed off offers and decided to sit the 2011 supercross season out. But despite his unorthodox approach to racing, he is one of the most talented riders on the starting gate. The time off may have even done Chris well, as he is still recovering from a serious injury that affected his ability to walk two years ago. If he is healthy and ready, which I believe him to be, Pourcel will race for wins this summer.
Which Kevin Windham will show up in Sacramento? Will it be the guy who raced the Anaheim opener or Kevin from Las Vegas who damn near won the whole thing? If the first one shows up he'll run inside the top ten all day. If the second one shows up you could see the number 14 bike out front. Let's hope for number two. Wait, that doesn't sound right.
Mike Alessi could be a factor in this series. He is back on the 450 that he was so successful with years ago and he is back outside where he is more comfortable. It hasn't been the best year for Mike but he is capable of winning this race [remember moto two last year?] and building momentum.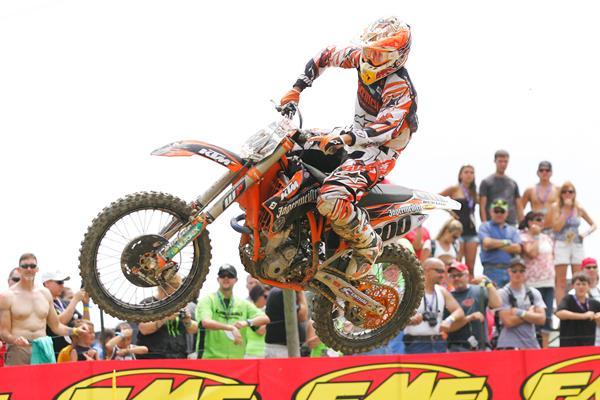 Alessi is back on a 450, how much will it impact his season?
Photo: Andrew Fredrickson
The Wildcards
In a rabid pack behind the leaders there is a group of guys scrapping to get to the front. Some of them are coming off of injury and others are simply trying to step up their game.
Andrew Short
should be near the front of this pack. As the men in orange continue to shake down the 350 Shorty should find himself back near the lead pack.
Jake Weimer has a lot to prove. After missing most of the supercross series with a broken arm he wants to show Mike Fisher and himself that he is for real in the premier class. If Jake's head is in it he is fast. Top fives shouldn't be a problem for Weimer.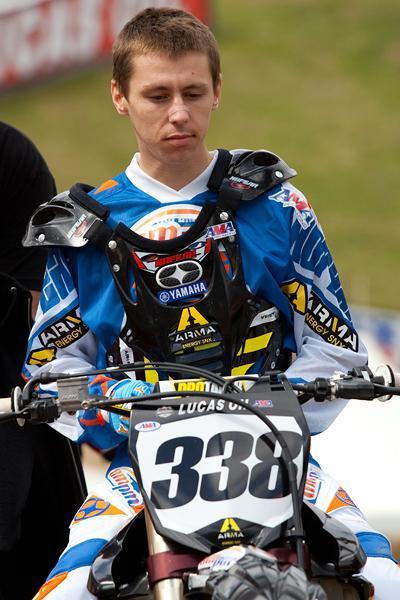 He's back.
Photo: Andrew Fredrickson
Jason Lawrence. I wasn't sure if I should even include him here. He has the skills to be a contender. Will he use them? I'm getting tired of asking that question. We'll see on Saturday.
Tommy Hahn could have a great series. He has a teammate in Pourcel that could help elevate his game and the level of equipment he's on. Hahn is a rocket outdoors, so don't be surprised to see him up front.
Christian Craig could surprise people this summer. He has some 450 experience already and a good bike underneath him [Remember, Townley very nearly won motos on that bike last year] and if he gets some confidence he can be magic outdoors. I hope we see get to see it this weekend.
Other notables include Kyle Chisholm, Ricky Dietrich, Davi Milsaps, Justin Brayton, Michael Byrne and Nick Wey. All of these guys have speed and we will see it at times this summer.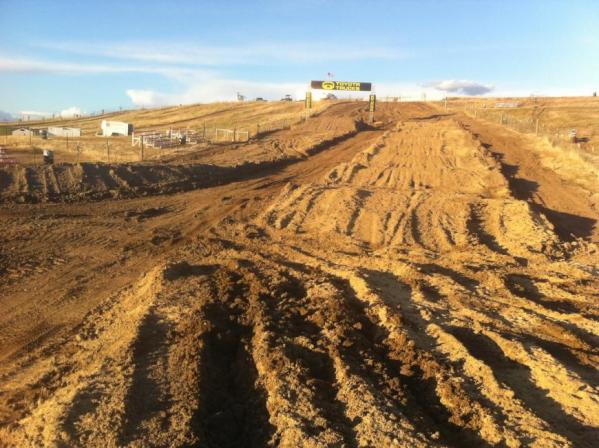 Get ready. Hangtown is on the horizon.
Photo: DC
It's going to be a wild ride, folks. The 2011 Lucas Oil AMA Pro Motocross Championship has all the ingredients to be just as delicious as the supercross series has been. Who will be champion? In what is sure to be a crazy and unpredictable series there's no way to know for sure. Buckle up and enjoy a great summer of racing.