The Faces of Nitro Circus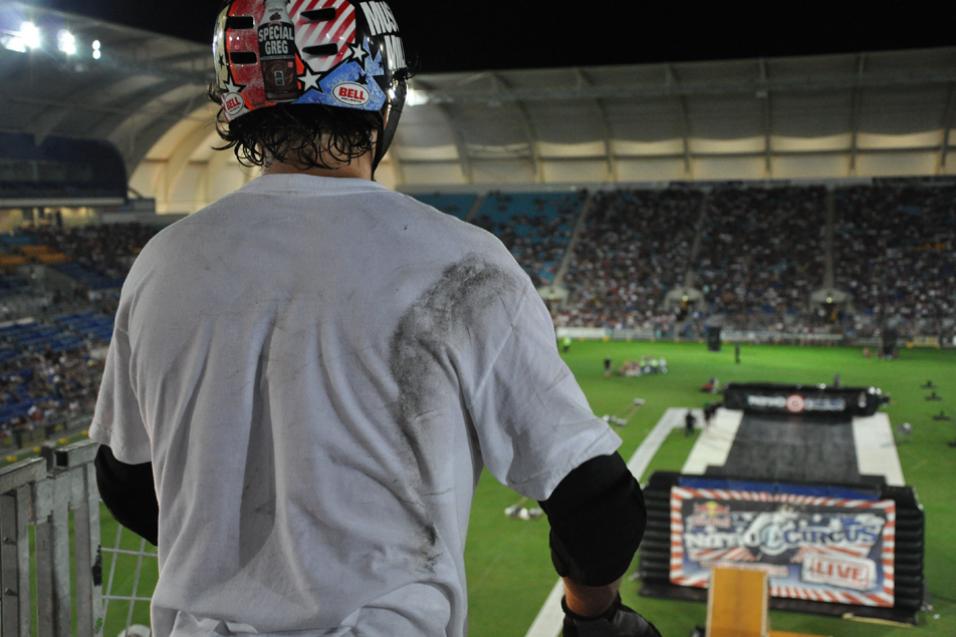 In 2006, action-sports icon and motocross great
Travis Pastrana
and some of his best friends formed the Nitro Circus, an action-sports collective that has enjoyed tremendous success with its television series and DVDs. Now, the Nitro Circus LIVE show is coming to Las Vegas on June 4—for one night only!
Clips from the Nitro Circus' Australia and New Zealand tours have been flying around the internet for a while now, showcasing Special Greg's "Special Flip" and Aaron "Wheelz" Fotheringham's front flip—a world first for a wheelchair athlete—plus Mark Monea's "Carry On," also a world-first front flip 360 on a motorcycle. This is going to be a tremendous show—and we haven't even scratched the surface.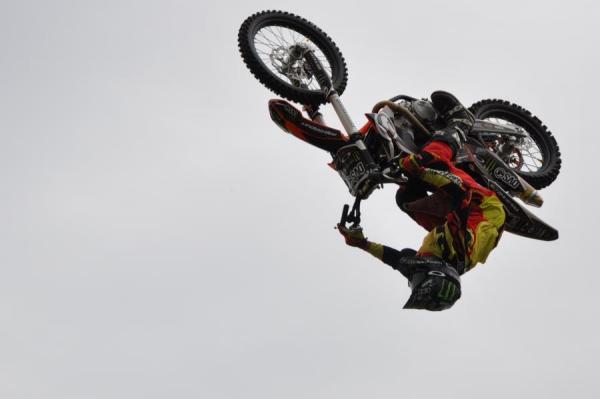 Blake "Bilko" Williams.
Photos: Laurette Nicoll
Picture the MGM Grand Garden Arena in Las Vegas. The seats are cascading up and the floor is a clean slate. Now, build a 50' Gigant-A Ramp with a 30-40' gap to a Resi-Lander. Now build three freestyle take-off ramps launching over a 75' gap. Now imagine fireworks, a booming welcome, and then Chad Kagy, Andy Buckworth, and Special Greg hucking themselves off the Gigant-A … on BMX bikes! Next, Blake "Bilko" Williams, Cam Sinclair, and Travis are all pulling incredible freestyle tricks. There's Erik Roner and Jim DeChamp! And that's Dusty Wygle … in flip-flops with a boogie board!
The action-packed and funny show continues, featuring some of the world's most talented athletes from a wide array of disciplines: BMX, FMX, skateboarding, rollerbladering, scooter riding, a pogo-sticking.... Yes, a guy on a pogo stick. The rest—well, the rest will have to be a surprise.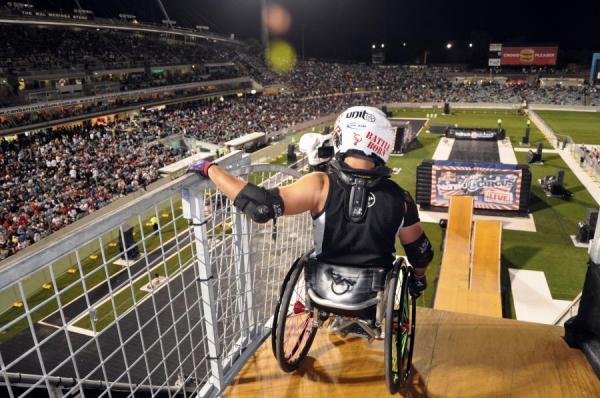 Aaron "Wheelz" Fotheringham
Come to Las Vegas on June 4 and see Travis Pastrana and his Nitro Circus crew. Jolene Van Vugt may just blow you a kiss, or maybe Travis himself will take you for a ride—during the show. You don't want to miss this.
To purchase tickets for Nitro Circus LIVE, click here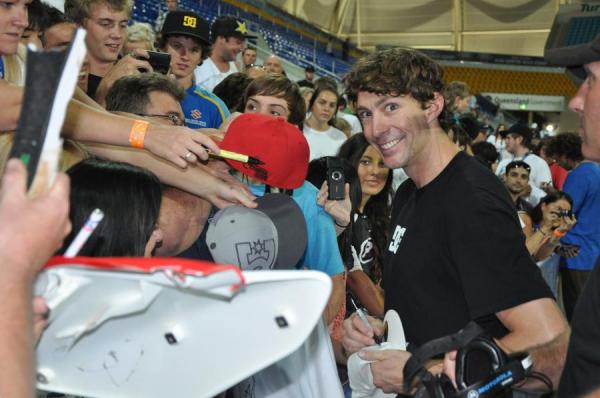 I think we all know who this guy is.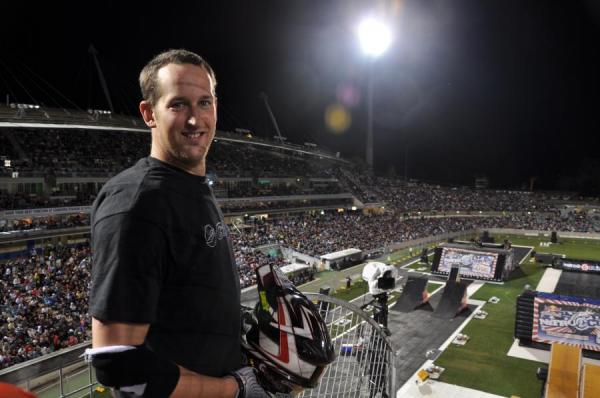 Jim DeChamp.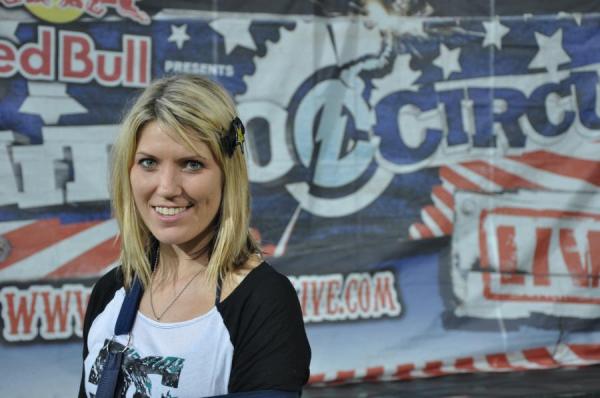 Jolene van Vugt.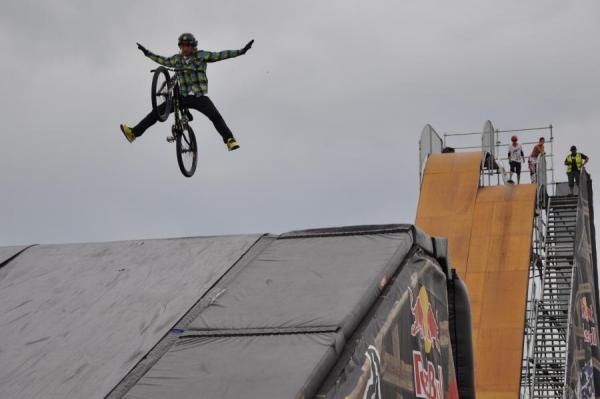 Cam McCaul.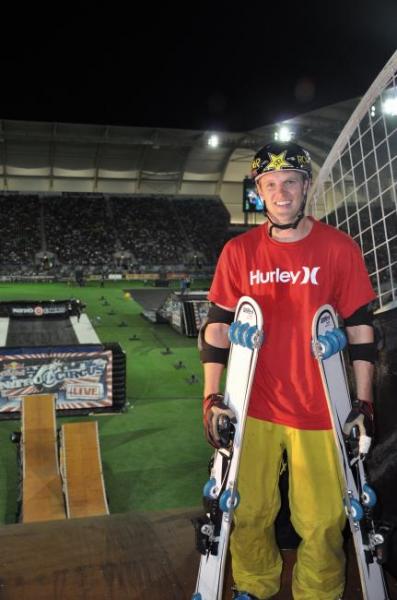 Erik Roner.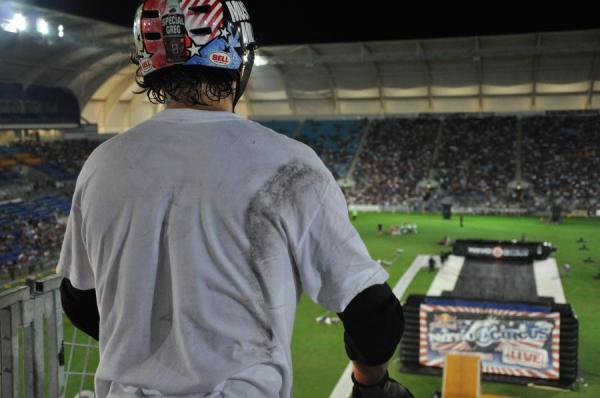 Special Greg.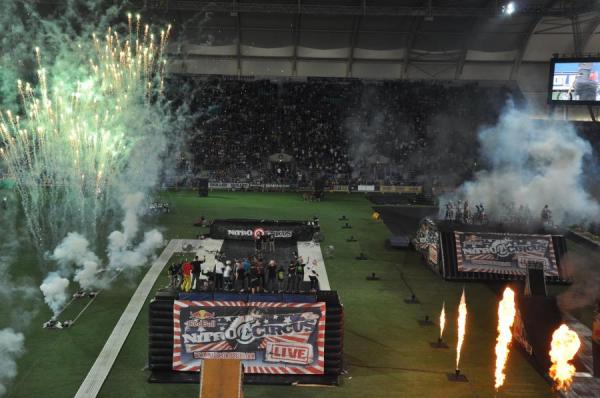 End of the night.