Mad Skills Motocross for iOS Releases Free New Tracks
Mad Skills Motocross for iOS Releases Free New Tracks
Includes four free tracks, as well as two bonus tracks for social-media friends
Morgantown, W.Va. – Mad Skills Motocross, the side-scrolling racing game from Swedish developer Turborilla, has added six new tracks to the game for iPhone, iPod Touch, and iPad. Combined with the 52 original levels, there are now up to 58 tracks on which players can compete against the computer, or against friends via OpenFeint Challenges.
Four of the new tracks ("Rockenrolf," "Tricky Lines," "Straight Up," and "Brake On First") are available for free to anyone with Mad Skills Motocross installed on an iOS device. The game also includes two bonus tracks, available for free to followers of www.twitter.com/madskillsmx ("Follow Me") and fans of www.facebook.com/madskillsmotocross ("Face-Off").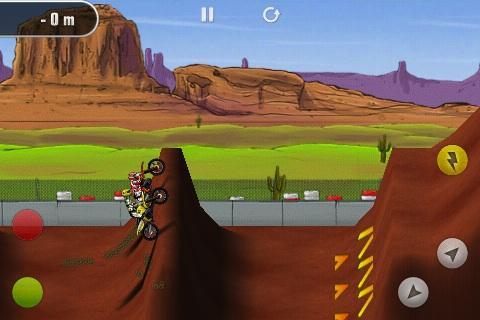 To access these new tracks, gamers simply need to update to the 1.5 version of Mad Skills Motocross, at http://mad.mx/hcvL6U, and tap the 'More Tracks' button on the main menu.
Mad Skills Motocross is available on the App Store now for only 99 cents, and is compatible with iPhone, iPod Touch, and iPad. To purchase, go to: http://mad.mx/hcvL6U
For more information, visit the official Mad Skills Motocross for iOS webpage: www.madskillsmx.com