Matrix Concepts Introduces the New M25 Pit Board
Matrix Concepts is proud to add the new M25 Pit Boards in 4 different colors to our race accessories line.
Relay important mid race info to your rider with this dry erase pit board.
Built in holding slot for a dry erase pen.
Wide handles make it user friendly while wearing pit gloves.
Smooth dry erase surface is quickly cleared with a wipe of a dry cloth to be ready for the next lap's message.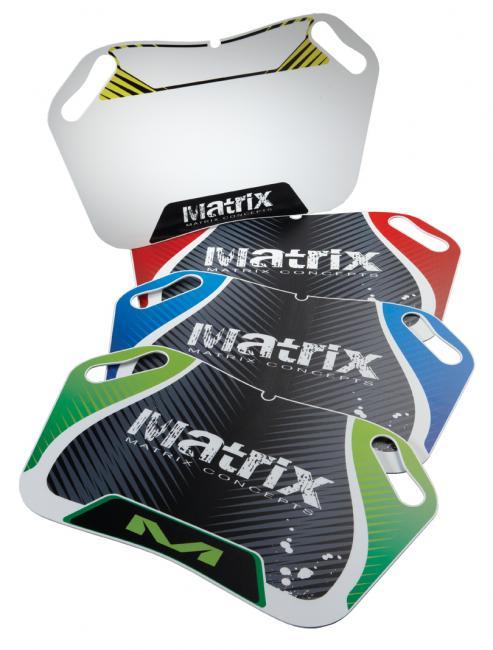 (Personalize It)
Pit Board can be customized with your name, number, logo, and/or dealership by our graphic alliance partner DeCal Works. Just log on to www.decalmx.com click on the Matrix Concepts link and order custom graphics for your P1 Pit Board.
M25 Pit Boards are available and can be purchased at dealers nationwide or at www.matrixracingproducts.com
About: Matrix Concepts is based in Valencia, California founded in 2009 and is used by the top MX/Off-road race teams in the world and offers a complete range of track/garage necessities that include personalized off road motorcycle Stands, Loading Ramps, Tie Downs, Utility cans and Worx Mats. For more information on Matrix Concepts products, visit: