Arlington, TX
Arlington (Dallas)
Monster Energy AMA Supercross Championship
By Davey Coombs and Jason Weigandt
The craziness has spilled over off the track in this year's Monster Energy Supercross tour, with James Stewart's recent arrest in Florida adding yet another element of drama. No one expected something like this to crop up during the season, but Stewart is far from alone in creating unexpected circumstances. We've compiled a list of strange off-track incidents and listed them here.
10. Dean Wilson is stopped at the Canadian border as he tried to return to the U.S. from Canada last year at this time for not having his papers in order. He misses the next round of the AMA Supercross tour while waiting for clearance to come back into the U.S.A.
9. Shortly after winning the Tampa Supercross in 1994 and ending Jeremy McGrath's perfect season to that point, Mike Craig has to pull out of the Gatorback National after allegedly tripping over his motocross boots on the floor of his hotel room and suffering a knee injury. Thus began a downward spiral for Craig that would result in his dismissal from Team Yamaha.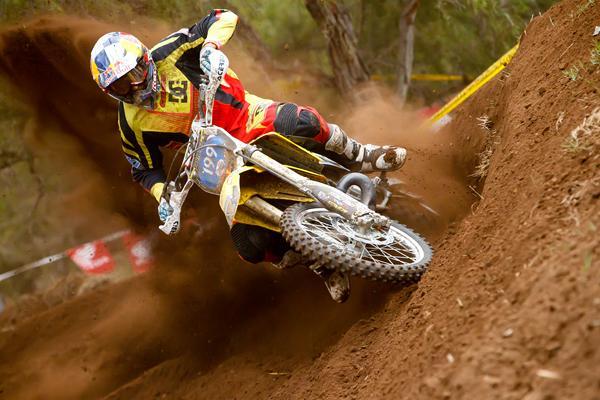 Pastrana and his mom Debbie shared some very inner thoughts with talk show host Montel Williams.
Photo: Simon Cudby
8. Travis Pastrana and his mom Debbie tells morning talk show host Montel Williams that he believes in ghosts, to which Montel brings out a paranormal expert who explains that the pain in Pastrana's hip is not from the fractured pelvis he suffered in a freestyle event but rather from a stillborn twin that is still inside him, attempting to get out.
7. Jeff Emig is fired from Team Kawasaki after being caught with marijuana residue on a soft drink can in Lake Havasu. When he wins the US Open a few months later, he famously adds, "Being on the podium is a whole lot better than being in jail."
6. The Attack MX "novice" race and its $75,000 pick-up truck prize is won by an accomplished British rider (far from a novice) riding under an assumed name.  They track the truck down halfway across the country and get it back—with a few extra miles on it.
5. Jason Lawrence is arrested at Red Bud for getting into a fight with a fan in the camping area well after midnight Friday and ends up spending the night at St. Joseph's County Jail. Later Lawrence would go to jail even longer this time—after getting into a fight with a friend and taking a bite out of his ear. Lawrence also rolled a rental car at Freestone in Texas…maybe we should just make a list with 10 Jason Lawrence moments?
4. Former FMX star and East Region SX contender "Mad" Mike Jones goes mad in a Miami Airport and ends up under arrest after allegedly throwing a luggage cart at a janitor. He had been on a long flight home from Latin America, where he had been robbed and lost the medication he was on at the time, then left with a 12-hour layover in Miami, where things obviously went downhill.....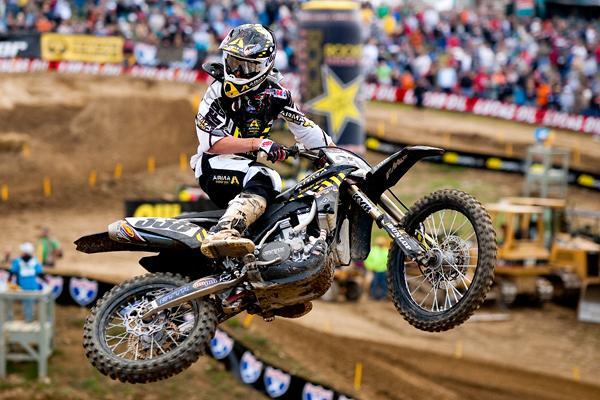 J-Law has seen his share of struggles on and off the track.
Photo: Andrew Fredrickson
3. The 2002 Motocross des Nations is canceled after the Indians who own the land that Competition Park sits upon decide to padlock the front gate and call the whole thing off exactly eight days before the race. There was even some gunfire on the reservation, enough to give anyone, well, reservations.
2. Ronnie Lechien is caught with marijuana in his luggage upon landing in Japan, which leads to an extensive search of not only his bags and body, but those of teammates Johnny O'Mara and David Bailey. Ronnie is immediately fired from Team Honda. Then he's put on a plane and sent straight back to the states
1. James Stewart on Monday night on State Road 417 in Florida.