PR: James Stewart is Sorry for Incident, Will Continue Racing
AT&T Stadium
Arlington

,

TX
Arlington (Dallas)
Monster Energy AMA Supercross Championship
Racer X has received this official statement about
James Stewart
: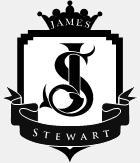 Orlando, FL - On Monday, March 27, at 4:50 p.m., James Stewart was arrested for allegedly impersonating a police officer.  The incident occurred on Florida's Highway 417 in Orlando, as Stewart was taking a friend to the airport to catch his flight.  According to police reports, Stewart allegedly used his vehicle lights and red and blue lights to slow down a vehicle containing off duty police officers that had passed his vehicle.  Stewart was in street clothes and never exited his vehicle during the incident.  No confrontation or exchange of words between the officers and Stewart occurred.  Stewart was not charged with any dangerous driving or any other negative action.   The police report is clear that once Stewart slowed the police officers' vehicle that he then drove towards the airport; several miles later, Stewart and his friend were pulled over at the airport where they fully cooperated with police.

Stewart is extremely sorry that the incident occurred and that any negative inferences may arise that reflect poorly on his fans, his team, or his sponsors.  Stewart will continue working with authorities to resolve the incident quickly.   

In James' words:  "Thanks to all that are standing by me. I hope to resolve this incident quickly and show people that I am someone that upholds the law and someone they can respect as a competitor and as a person."

Stewart is free to race and is preparing for this weekend's Supercross race in Arlington, Texas.  He and his team will continue competing in the remainder of the Supercross series.