Jacksonville Municipal Stadium
Jacksonville

,

FL
Jacksonville
Monster Energy AMA Supercross Championship
Welcome to Racerhead, a wrap-up of all things moto here at Racer X Online. I took last weekend off from the races, so I'm going to let the rest of the gang roll out their news and info later on. But I will say that with all of the drama going on in the world right now—the devastation in Japan from the earthquake and tsunami, the possible nuclear meltdowns, the situation in Libya, and the ongoing war in Afghanistan—we sometimes try to lose ourselves in the sport we all love, which is motorcycle racing. But then we get our own wake-up call with something like a bad crash and it's back to reality.
That is the case right now, anyway. Rockstar Energy Suzuki rider Ian Trettel is still in the hospital in Daytona and still in a medically induced coma. His crash in practice at the Daytona SX thirteen days ago was devastating for his team and his family, and Road 2 Recovery has stepped up efforts to help the Trettels through a very tough time. One hundred percent of all donations will be given to Ian for his rehabilitation. Please visit the Road 2 Recovery website for updates on Ian and click here to make a donation.
Here is a note from Joe Trettel on behalf of the Trettel family:

"Ian is making progress each day and we are becoming more and more confident that he will make a full recovery. He continues to give us signs to keep us hopeful. It is difficult to make a prognosis right now because that is just how head injuries go. Elaine and I are overwhelmed with the love and concern that is coming from all of our friends and everyone inside the motocross community; this is what is going to make his recovery possible."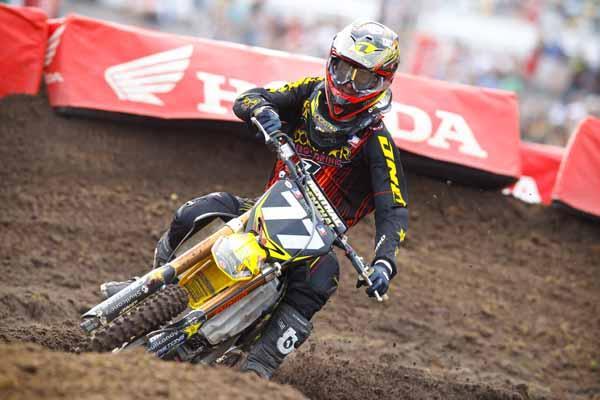 Ian Trettel remains in Halifax Hospital at Daytona Beach, Florida.
Photo: Simon Cudby
I have known the Trettel family for a long time, and it's no wonder that so many people are reaching out to help them in their very difficult time. I wish Ian and the family a full recovery. I also know that their good friend James Hanson of Rockstar Energy is working on some additional fundraisers.
As for the tragic events in Japan, the motocross world is tied closely with that nation, and it was really cool to see James Stewart ride out last weekend in Indianapolis with the Japanese flag. Honda, Kawasaki, Suzuki, and Yamaha are all Japanese brands, and so is Toyota—longtime sponsor of AMA Supercross, AMA Motocross, and teams like Joe Gibbs Racing. Those companies are all scrambling in some way, shape, or form to move forward, even while the extent of the devastation is not yet completely known.
At this weekend's AMA Supercross in Jacksonville, Florida, all Fox Racing team riders will wear red-and-white gear and sport commemorative patches on their pants that spell out the word Kibo in Japanese, which means "To live in hope!" according to Warren Johnson. In addition, all rider jerseys will feature a Japanese flag on their chests. Fox has provided links for people interested in supporting the relief efforts in Japan. Check www.foxracing.com for more details.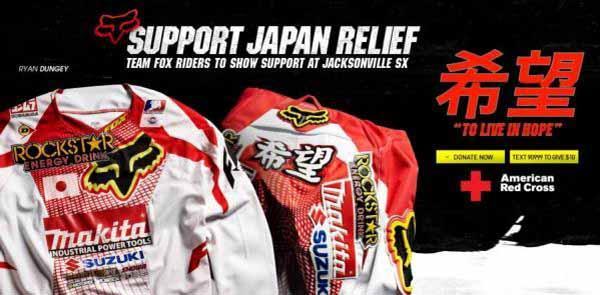 We also got this note from Bari Waalk at Mechanix Wear:
"The recent Earthquake and resulting Tsunami in Japan has created unimaginable situation for many. In America all we know is what we see on TV and then we go about our daily lives with heavy hearts. We want to help but don't know where to begin. As rescue and recovery efforts continue I wanted to make you all aware of the special effort put forth by Mechanix Wear Inc. and our largest glove manufacture Hyun Jin. I heard this morning that Mechanix Wear and Hyun Jin are working together with our Japan based synthetic leather supplier Kuraray (makers of Clarino®) to deliver 8,400 pairs of much needed Mechanix Wear gloves to the Red Cross in Japan. It is our hope that these gloves will provide some comfort and protection for the thousands of people working day and night on rescue, recovery and the eventual rebuilding from these tragic events."
This weekend's round of the 2011 Monster Energy AMA Supercross Series takes place in Jacksonville, and it will air next-day on SPEED from 5 p.m-7 p.m., as NASCAR has all of the programming this Saturday night. Here's the full weekend schedule.
The fifth installment of Parts TV will air tomorrow from Jacksonville, right here on Racer X Online. Parts TV will be available at 10 a.m. Eastern to keep fans up to speed on the latest news and information leading into Round 11 of the Monster Energy AMA Supercross series. Stop by tomorrow morning and check it out.
Okay, let's lighten the load here and start some bench-racing with Steve Matthes:
Welcome to Jacksonville, otherwise known as the city that has the Jaguars and where people put their hands on other people's necks. Remember that? What a moment in an already-exciting series when James Stewart and Chad Reed went at it "bar to bar," lap-after-lap, and then had some words on the podium afterward? That was 2009, but it seems a lot more recent to me. As I've written many times, the 2011 Monster Energy SX series has been drama-filled, no doubt about it.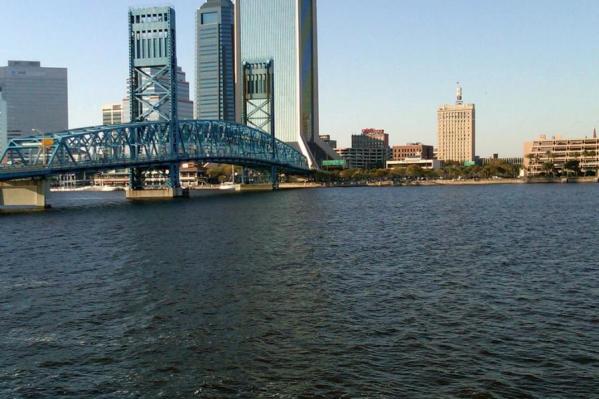 Bright and sunny Jacksonville.
Photo: Steve Matthes
We've all talked about the "big five" to death and looked at every angle for each guy, but what about those guys right behind them? Let's take a look at the guys behind them and see who is in the best position heading into the home stretch.
Sixth-place Andrew Short: I was a vocal critic of the KTM 350 SX-F coming into the season, and when I saw that Andrew couldn't do certain obstacles at some of the early rounds, my mind was made up that the old "there is no replacement for displacement" saying was true. But in recent weeks, Shorty has made me more of a believer in the machine because of some good rides and finishes by the #29. Although when traction is perfect and there's a big jump coming out of a corner, he'll struggle, he's still been better than I thought, and maybe the 350 isn't a total disaster like I thought it would be. Short's hold on sixth went poof last weekend with his DNF, and he needs to stay strong to hold this position in the points.
Seventh-place Justin Brayton: Only eight points back of Short is Muscle Milk/JGRMX's Brayton. He's been up and down this season but lately is on an upswing. Like he was telling us on a Racer X Podcast a few weeks ago, he never had this much speed last year, but he was better in the points. So sure, last year it looked like he was better, but in this stacked field, he's won a couple of heat races straight up and at times has run the pace. JB10 is going to be right there to the end. I feel like if anyone can get up into the mix with the top five, it's going to be this guy.
Eighth-place Davi Millsaps: Seven points back of Brayton is his teammate Millsaps, who has been hot and cold this season. Early on, the signing of Millsaps looked to be a disaster, but like he always does, Davi got stronger when the series moved east. A fourth and a couple of fifths in the last few races have shown that Davi is capable of being up there.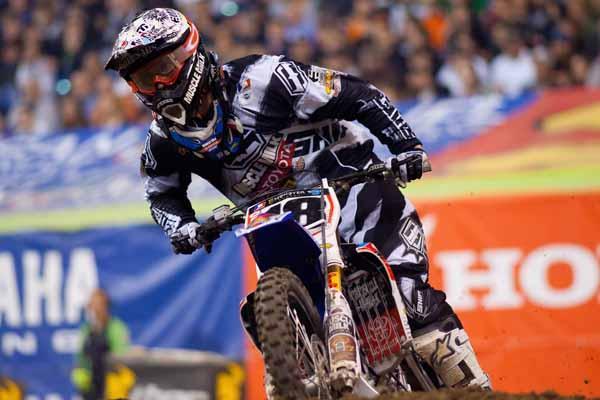 Millsaps currently sits in eighth place in the points standings.
Photo: Andrew Fredrickson
Ninth-place Brett Metcalfe: The Rockstar Suzuki rider started strong and then had some big crashes that kept him out of last week's race and, by the looks of it, this weekend in Jacksonville as well. Metty said on the Pulpmx Show that the week-in-week-out grind of the 450 class was his biggest adjustment, and I guess this is what he was talking about. You have no time to heal up—you have to get up there. Before he was hurt, Metty had a top-five and in L.A., briefly leading. I think the jury is out still on what he can do as a full-time guy. He was just finding his way before getting hurt.
Tenth-place Kevin Windham: K-Dub should probably be much higher than this position, but because of some mechanicals and a crash, he's had three races with basically no points scored. If you give him a tenth at those three races, he's sixth in points and no one is talking about him struggling. Windham has had a couple of quiet races the last couple of weeks but I'd look for him to do better this weekend based on last year's ride here.
Other guys who aren't having the years they wanted are Ivan Tedesco, Tommy Hahn, Nick Wey, Chris Blose, and Mike Alessi.
This week Shorty was in California to do some outdoor testing (yes, it's that time again) and see if he was going to prefer the 350 or the 450 for motocross. The bikes are similar—the 350 is EFI, the 450 has a carb, the frames are a little different, and of course we have that extra 100cc. Should be interesting to see which one he chooses. In the coming weeks, Alessi is going to have the same chance to test the bikes out, but seeing as how he's got a 450 at home and has been riding it, I'd imagine his mind is already made up. Especially after struggling last year on the 350.
I like the fact that KTM is letting these guys choose which bike they want to compete on this summer. I didn't like the PR that came out around Christmas where Stefan Everts said that the everyone would ride the 350 (on both sides of the ocean) and that KTM is committed to the 350, it's the future, etc., etc. Why paint yourself into a corner like that? Both bikes are good and KTM should be applauded (as they always have been) for offering many bikes in many displacements for its consumers to choose from.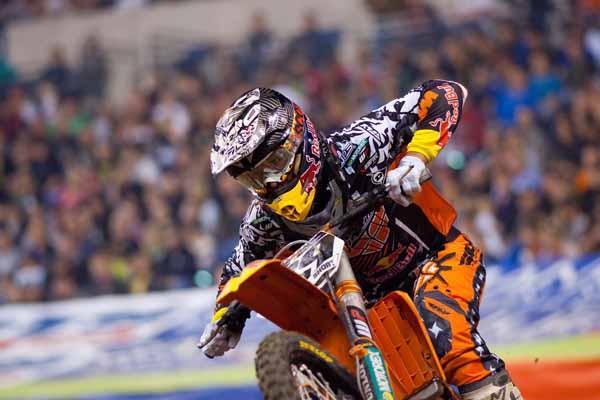 Shorty began outdoor testing this week.
Photo: Andrew Fredrickson
Last week on the Pulpmx Show presented by BTOSports.com, one of the guests we had was team JGR manager Jeremy Albrecht, and he talked about how the team was going and all about the new amateur team JGR is starting out, spearheaded by Honda's Cooper Webb. I think this is cool for the NC boys to do. They want to start a feeder program like Factory Connection/GEICO Honda for younger riders, and they teamed up with Pirelli to launch this thing.
Make sure you listen (just about) each and every Monday night as myself and Kenny Watson break down the races and talk to some of the coolest people in the sport.
And what about Ping? Here's his stuff:
There's a new marine mascot, folks. It's an obvious spoof on Dirt Shark, who seems preoccupied with the same five or six riders, and Dianna Dahlgren making her butt cheeks clap together. This latest creature is Mud Dolphin.
Mud Dolphin was down south for the start of the amateur motocross season at Mill Creek. There are a lot of great riders making their way to the pro ranks, and it won't be long before we see them at nationals and in stadiums. Bogle, Nelsen, Webb, Alix, Martin, and Cianciarulo are just a few of the guys that will do some winning this year. Remember those names.
Charles Dao has become one of the more prominent and respected trainers in the motocross industry here in Southern California. He runs Icon Sports performance and trains dozens of top pro, amateur, and FMX riders at his gym. But occasionally he puts together something different for his athletes to keep it fun, and this week it was basketball. Watching a bunch of motocross guys come together and attempt to play basketball is entertaining. It looks more like a game you'd see on a prison yard than an officiated game. Guys like Broc Tickle, Colton Haakar, Cole Seely, Travis Baker, Scott Champion, Casey Johnson, Christian Craig, and many others put on their shiny court shoes and threw some elbows. Racer X videographer Matt Francis was there to document the action … and the fouls. Look for the video early next week.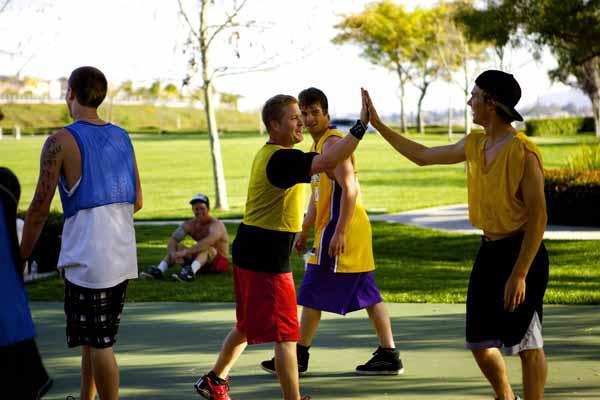 Ping and others showing off their game on the black top.
Photo: Matt Francis
I don't know about the rest of you but I'm still really looking forward to the races each and every weekend. You still don't know what is going to happen and, as Weege mentioned earlier in the week, riders are starting to let their emotions come to the surface.
Ryan Dungey
was as angry as I've ever seen him after the race in Indy. I couldn't hear what he was saying to Goose but if my lip-reading skills aren't failing me it was something about bull spit and his mother being a trucker? Maybe I'm rusty. Regardless, the fact that he hasn't won is really starting to bother him.
And Chad Reed has lost some of his momentum from San Diego and Atlanta. I'm not sure where it went but he should find it for this weekend.
And then there's James Stewart. Bubba is fun to watch and you can see some desperation in his riding again. He knows Ryan Villopoto is inching away and this title is going bye-bye unless he gets a lucky break (which means an unlucky break for RV). I know he was playing it cool with the It-Ain't-Over-Yet butt patch and all, but I think if the camera panned down a little farther, right on Bubba's undercarriage, it might have read, "Well, maybe it is." I think James will get his share of wins from here forward, but Ryan has been so smart and patient that he can finish second at every round and still win the series. He's in a good place right now.
Jason Weigandt is next, and Weege recently received a cable from an old friend:
What do we have here? My old English uncle Lord Alfred Weigandt has decided to write me (via pen, ink, and Royal Mail—no computers for this guy) with some thoughts on supercross thus far. If you've never read Uncle Lord Alfred's stuff before, take it all with a grain of salt, as he's more than a little biased toward his fellow Europeans. Nonetheless, it's an interesting take on racing. I may even get him to send me another letter next week!
Oh, 'ello! The glorious world of the World Grand Prix motocross is just weeks away, so I've awakened from a glorious slumber in time to catch the last few rounds of American stadiumcross racing. And suffice to say, I'm not impressed! We all know well how this year's gang of American pilots would fare had the best of Europe chosen to compete, but since me heroes Thorpey, Good King Kurt and Jeff (not Geoff) Smith have chosen to remain retired, and young threats Tommy Searle and Max Anstie have decided they like it better at home (no surprise) I suppose we will have to rely on the likes of Villopoto, Stewart, Dungey and that Reed man for our entertainment.
And of course, it is only entertainment! Stadiumcross is fun to watch if you're a young laddie or a teenage byrd who does not want to get dirty, but until the riders prove themselves on 500cc two-strokes on tracks with grand names like The Citadelle at Namur and Farleigh Castle, we must all question their talents. How many races has James Stewart won in his career on a 500cc two-stroke? None! So tell me, how is he the fastest man on the planet when the grand 500 GP warriors of the 1980s could routinely hit 100 MPH on their bikes? Until I see Bubba in full tuck down a mile long straight at a beach race, I really don't know how fast he can go.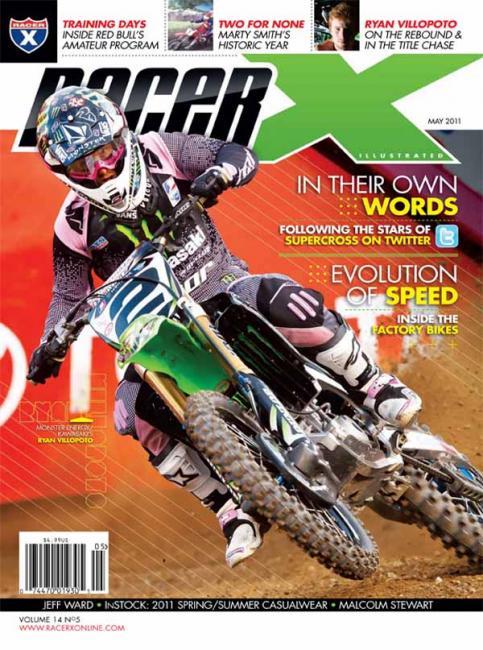 Ryan Villopoto may be on the cover of the new Racer X, and he may be leading the AMA Stadiumcross Series, but he still got beat in a moto by Cairoli back in 2006, Lord Alfred Weigandt reminds us.
Then there's the ginger-headed Villopoto, who we all know was beaten to submission by the great Antonio Cairoli in Matterley Basin in England in aught six! It's important to note that Villopoto has chosen to run and hide from any Cairoli challenge on an open bike. In fact, he's barely even touched a motocross track on a big bike ever since Super Tony moved up.
Where was he at last year's Motocross des Nations? Hiding, I'm sure. I didn't see him on the track. He was probably shaking in fear. Too bad—the high altitude would have been his best chance to beat the Italian Stallion on his self-imposed handicap of minus-100 cc's. But that didn't help Dungey beat Cairoli, as the World's champion absolutely spanked the Colonies' champion on Saturday, which is the day races really count in America, for some odd reason. What happened on Sunday at the MXoN is irrelevant.
By the way, no coincidence that Super Tony was hanging out in the United States on an intimidation mission for a few weeks. Much like building up military arms during a cold war, Tony was seen in the stadium paddocks striking fear over the potential damage he could create. Worth noting that young Mr. Villopoto showed good speed early in stadiumcross race, but then did not win races again until Tony had headed back home. The mere presence of triple-twos probably scared him into his current pale complexion!
What about Dungey? Many built his supposed sweep of championships last year to empire-like proportions, but indeed, where was a Trans-AMA Title? The Man, Roger DeCoster, surely informed his young charge that no true championship tour was complete without beating the world's best in the fall, and Roger would know since he would routinely stop by the States and go Bob Hannah-hunting for sport. Oh, those Trans-AMAs were the days! Unfortunately Dungey didn't have the chance to compete in such a series (lucky for him), so surely many thought his season rang hollow. No wonder everyone is asking if he would have won last year against stiffer competition—he didn't get a chance to measure himself in a series against Cairoli!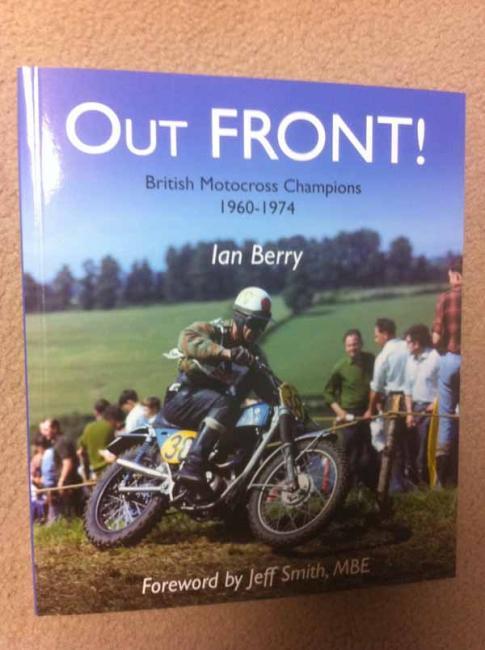 They almost ran out of ink when the time came to list all of the great British motocross riders in this new book "Out Front" by Ian Berry.
Now Dungey is still trying to figure out how to beat Reed. No surprise if you saw the first moto in the Motocross des Nations in aught nine (Super Tony,
Reedy
, big gap, Dungey). And there's no doubt the Aussie-raised, Europe-trained, America-dominating Reed will continue to doll out the lessons. Yes, he may not be on factory equipment, but the mighty HRC hasn't been the same since the late-'80s glory days of E. Geboers battling D. Thorpe and J. Leisk on 500s. No need for them, laddie. Take your privateer bike and show the septics (Yanks) how it's done!
I'll be studying the Florida race from my study here in the manor. Best of luck to the boys, and go Dean Wilson!
Thanks, Weege, and thanks also to your estranged (and strange) uncle.
The Moto Verte guys spent some time with Christophe Pourcel recently at his home in Florida. Check out the video right here.
Jimmy Button is well into week four of his journey across the country, as he and the Miles 4 Miracles crew are now in Texas.
"At the end of week 2 we were coming into Las Cruses, New Mexico and we were attempting to do 100 miles that day," said Button, a racing hero who turned into a different kind of hero after a career-ending crash a decade ago. "It was windy and we caught a big gust of wind and it ran me off the road and I had a pretty massive crash at about 20 mph. I cartwheeled over the bars and fortunately walked away with only a bunch of raw skin and bruises. After the crash, which was at mile 88, we rode another 5 miles before my body just could not take it anymore so we called it a day."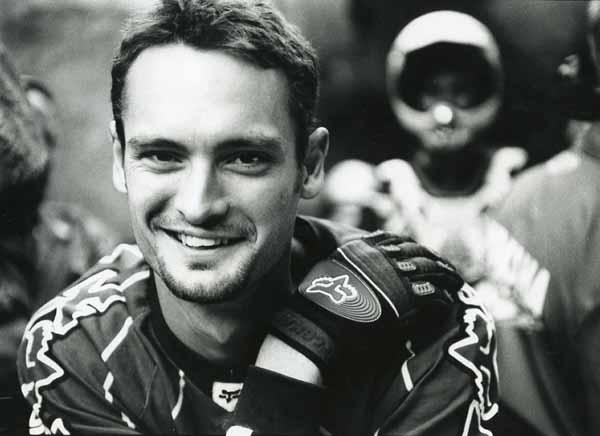 Button is close to 50 percent through his ride from San Diego to Daytona.
Photo: Simon Cudby
Jimmy's goal is to raise $1 million for spinal-cord research, and he is about 45 percent through his ride. You can join him on his quest by signing up and seeing when he will coming through your area at www.milesformiraclestoday.com. You can also show your support by sending a donation, purchasing an official M4M T-shirt, wristband, watch, or M4M cycling gear at the official gear store at www.milesformiraclestoday.com. You can also text BIKE to 85944 for a $5 donation and a chance to win a San Manual Yamaha or a Sette Forza road bike.
Check out the first day of Jimmy's ride here on YouTube:
Once upon a time Maggiora in Italy was possibly the most beautiful motocross track in the world—at least it was one day in September of 1986 when Team USA's David Bailey, Rick Johnson, and Johnny O'Mara dominated the Motocross des Nations, with thousands of people hanging off the hillsides. But today? Well, that's a different story, as David Izer of DMXS pointed out on this English website....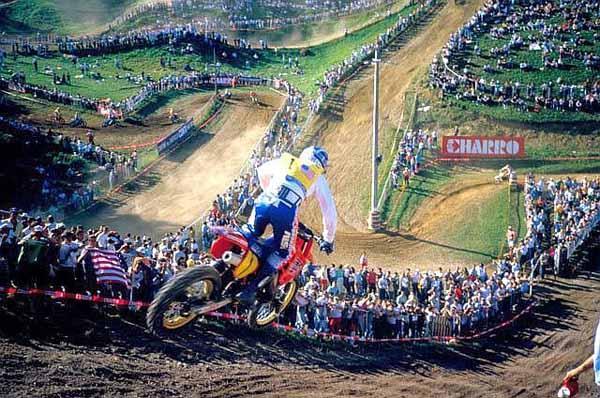 Bailey at the Motocross des Nations in Italy.
Here's a note on concussions and helmet technologies from my friend David Stevens:
Thanks for providing more information in this week's Racerhead about the added precautions the AMA took both for James Stewart and other riders following James crash at Daytona. As an FYI – the helmet technology that was described in the link on RX Virtual Trainer is a patented technology owned by Riddell, one of many helmets under the Easton – Bell Sports umbrella.
About a year ago I facilitated an introduction between Doc Bodnar and Mike Lowe, VP of Development for Easton – Bell Sports, which led to a continuing conversation on the subject of concussions and helmet technologies. I spoke with Mike a few weeks ago and swapped e-mails with him this past week, specifically about Bubba's crash and Riddell technology. I expect Mike will be in contact with Doc Bodnar in the near future about the Riddell technology and the potential application to MX/SX.
Stay tuned.
David Stevens
Unadilla's Greg Robinson was at Syracuse's Carrier Dome in western New York for the first time. There has ever been dirt in the home of the Syracuse Orangemen. He said parking is limited but it would certainly be doable for a future round of the Monster Energy AMA Supercross tour....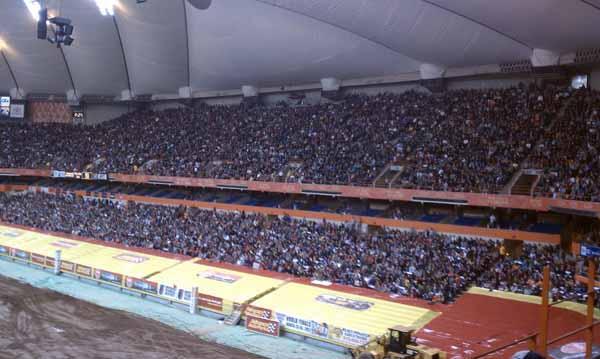 The Carrier Dome had a full house this past weekend.
Scott Wallenberg dug up this gem: a silent film of the moment that Hakan Calrqvist stopped and enjoyed a beer in his last visit to The Citadelle at Namur:
Check it out HERE.
Dan Lamb did this interview with Justin Brayton for MotoXaddicts.com. From his first bike, to puking his guts out in his helmet in first AX race, to his first podium, and through today, the Muscle Milk/JGR Yamaha rider lays it all out. It's a good weekend read.
And you gotta check out this old video from the 1990 French 125cc Grand Prix, starring Americans like Mike Healey, Tallon Vohland, the late Donny Schmit, and Bob Moore running a Justin Bieber 'do! Thanks for Joe Malich for the tip:
http://www.youtube.com/watch?v=B7-OdDvFw7A
While the superstars of supercross were tearing up the soil in Indy, the next up-and-coming stars of the sport were tearing it up in Alabama and Texas for the beginning of amateur motocross season. The season has moved on to Oak Hill this week, and you can find all the results at www.mxtransponder.com.
Only 2 weeks to go to the 4th Annual Racer X Inter-AM!
Here's a look at this year's trophy plaque done up in green as a dedication to the FIM 250cc class plate colors.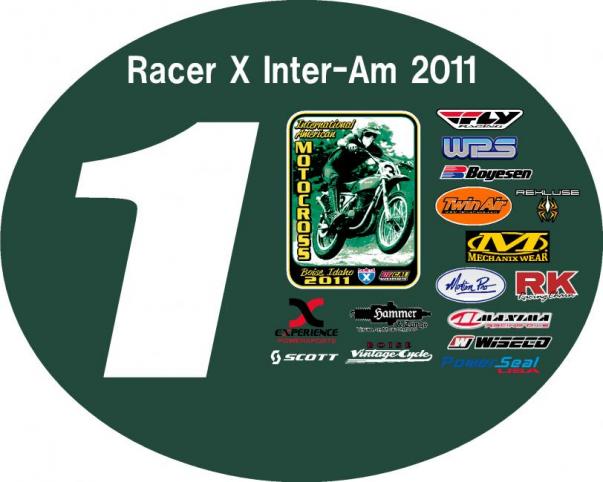 Will Damon Bradshaw take one of these home on his Husqvarna debut?  Stay tuned or come out to the OMC track in Boise and see for yourself.
For more info on this great event go HERE:
Okay, that's it for this week. Thanks for reading Racerhead. See you at the races.