Momentum Building For 2011 Unit Farm Jam
The 2010 Farm Jam was dubbed one of the best action-sports events in the world, but the 2011 Unit Farm Jam is promising to blow its predecessors out of the water.
Now in its fourth year, the Farm Jam at the bottom of New Zealand's South Island is a celebration of all two-wheeled dirt-based action sports with FMX and motocross riders rubbing shoulders with their BMX and mountain-bike counterparts.

Despite the chilled atmosphere on the 2200-acre sheep farm, the level of riding is always incredible once the riders don the helmet and roll onto their respective courses.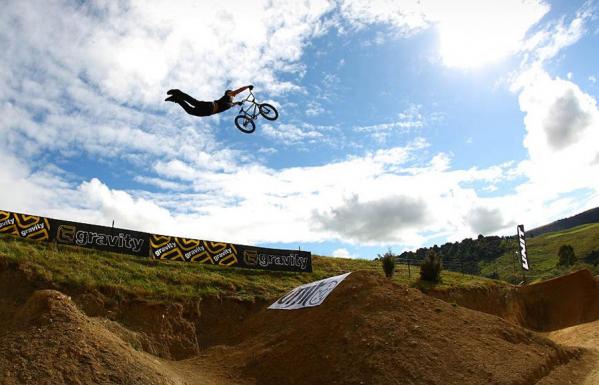 2010's Best Style winner Dane Searls is ready to again show why he's one of the world's best BMX dirt riders.
PHOTO: CAMILLA STODDART
The Frew brothers – who organise and host the event – have painstakingly sculpted all three courses from the rolling green hills and each year they improve the venue dramatically. For 2011 they've lipped up and pulled back the FMX course upramps and transformed the BMX line into a jaw-dropping series of hips, transfers and booters.

"We've put a lot of hard work into transforming last year's BMX and FMX courses into something that is going to test the riders, but is still safe and even more spectacular to watch," says organiser Dan Frew. "After the success of last year's event we feel like we are bringing a huge amount of momentum into 2011, and the excitement levels are definitely building among the riders."

Unit founder Paul Everest says they're proud to again support the unique event.
"There is no other competition like this in the world," he states. "The Farm Jam epitomises the Unit brand in that it encompasses and embraces every two-wheel dirt discipline from BMX to MTB and FMX. This is one of the greatest action-sports events on the planet and it's held in one of the most idyllic locations I have ever visited; we are backing it more than ever and are proud to be the naming rights' sponsors of the 2011 Unit Farm Jam."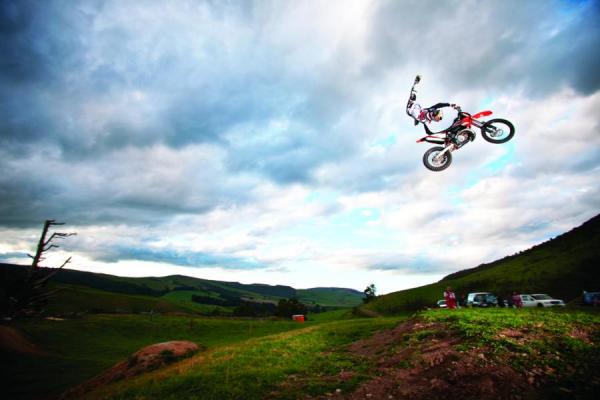 2010 FMX champion Levi Sherwood will return to defend his crown from a talent-stacked moto field.
PHOTO: MILES HOLDEN
So far the confirmed rider line-up is nothing short of star-packed...

FMX: Matt Schubring, Robbie Marshall, Nick Franklin, Levi Sherwood, Josh Sheehan, Clinton Moore, Jake Bowen, Steve Sommerfeld.

MTB: Kelly McGarry, Brett Frew, Connor McFarlane, Karl Bensemann.

BMX: Dane Searls, Jed Mildon, Paul Langlands.

More riders are being confirmed on an almost daily basis, and with several high-profile riders expressing their interest to ride this unique event, be sure to check www.unitriders.com and www.southernfreeriders.blogspot.com for up-to-date information.

The Unit Farm Jam will be held on February 26 at Otapiri Gorge, Winton, New Zealand. Gates open at 11am, with the action kicking off at midday. Entry fees for adults are $25, kids between five and 12 years old are $15, and children under five are free. Family passes for two adults and two children cost $50.
The venue is signposted from the nearby Southland towns of Browns and Centre Bush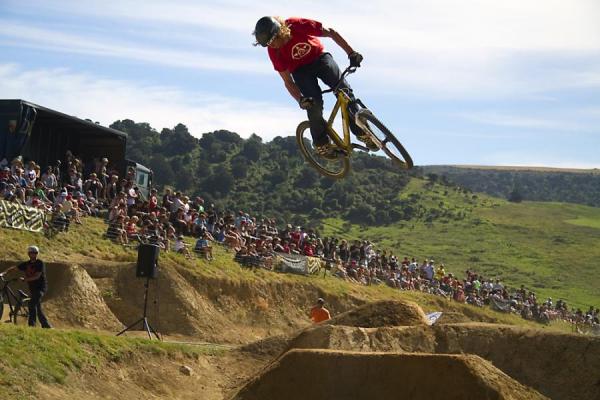 Kiwi MTB shredder Kelly McGarry Three's the crowd at last year's Farm Jam.
PHOTO: SIMON MAKKER