Race Town 395 Is Bringing the Adelanto GP Back To Life
Race Town 395 in collaboration with Off Road Sports is bringing the Adelanto GP back to life. February 12-13, 2011

This Weekend is the last chance to pre-register to save money on this Great Race! The WORCS team is running the event to make it safer yet still have all the cool things that the ADGP has always had. The water jump, lots of spectators, technical logs section. Remember 20$ Rocky mountain gift cards for entries.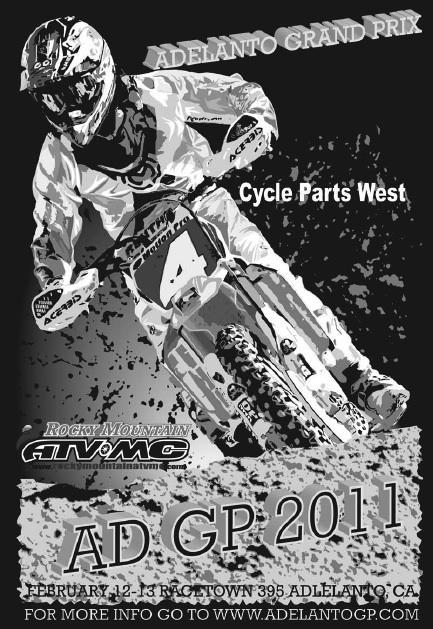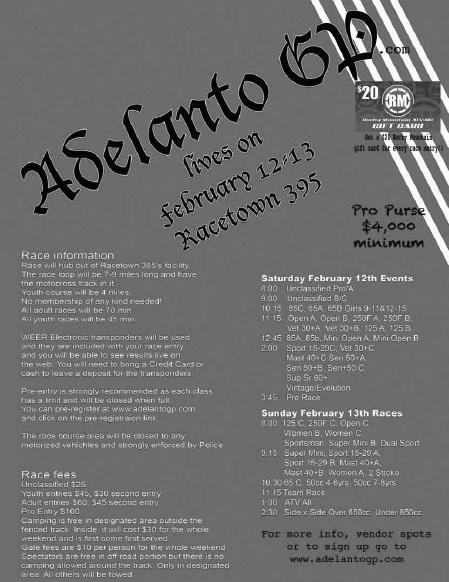 For more info on the event, go to www.adelantogp.com or email  info@adelantogp.com