Angel Stadium
Anaheim

,

CA
Anaheim 2 (A2)
Monster Energy AMA Supercross Championship

Hello, everyone, and welcome to the Rev Up. My, my, how this time of year always gets to me. We're all mired in a juxtaposition of doing our taxes, (winter) seasonal depression, and a general blandness to all things. As a whole, it's hard to get revved up in the month of February. At least I find it that way, year after year. But there is a catalyst that has comforted me though all of the seasons of cold. It always has been and always will be, motocross. And, more to the meat and potatoes of my words and my aim to you this week, supercross. Most of you reading this have lived the same dream that I did. The only thing that can compare to the passion I have for riding a dirt bike, is the passion I have for watching and following my peers and heroes ride their dirt bikes.

I'm at an odd point in that regard. All of my heroes and immediate peers have had their time in the sport. I had the sincerely lucky distinction of growing up with some of the most prolific motocross riders in American history. But, here I am in my mid 30's, sitting here writing another version of the One Industries Rev Up, and it feels like the first day of school. All of my motocross heroes are long gone, and the boys I raced with are dust in the wind like me.

Whether you're a newbie fan or you're a guy that grew up the way I did, we're all locked together in an awesome bond. The catalyst is the sport itself. The reason they call our game a "nitch" sport is because it really is a pretty tight circle. We are not the NFL, or NASCAR, or any other motorsport. What we have is something different, that only we know. And with that, we all have a grand reason to stand up and pound our chests about being supercross fans.

And you want to know why? Because right now we're going to take it back to Anaheim.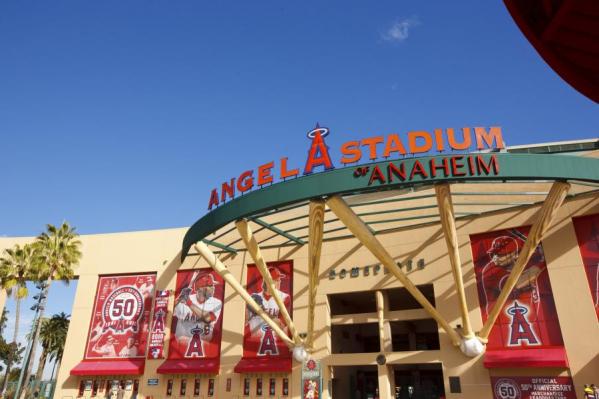 Monster Energy Supercross returns to Anaheim this weekend.
Photo: Simon Cudby
I love the break they put in the schedule. Anaheim is the thriving heart and soul of American Supercross. Say what you want, but it's the epicenter of everything we love. The best stuff, of the best stuff. And now, for the last time in 2011, the boys are going to go at it in the six-sided ring of fire at the Big A.

Round five is already knocking on the door.

This one is going to burn, I just know it. RV Park and Stew are carrying mail and are the early season pace sitters. It's never too early to look at the points, but...look at the points. They're all still in it, but Dungey and Canard need to attack now if they want to make an impression on the title. But the two riders I have my eye on are the old men. Windham and Reed can strike at any time and I'll go out on a limb and say that both of them will soon.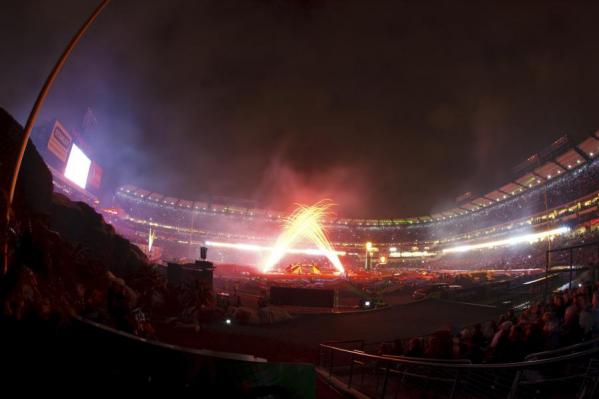 Opening ceremonies are always a treat for the fans.
Photo: Simon Cudby
But, I'm not here to bench race. You can get your fill right here on www.racerxonline.com. What I do, and what I'm here for, is to get the shoulders back. I'm old, but when I'm driving down the highway with heavy metal blasting in my ears as I think about the upcoming race, man it's almost like being behind the gate. We all know it, live it, and love it. And here it comes again. You're going to feel the heat of the flames on your face as Stewart comes out of the tunnel of opening ceremonies. You're going to be on your feet for the first heat race, and you're going to taste acid in your throat when the 30 second card drops for the main.

Who's ready for some more supercross? Who is using the baddest sport there is as their catalyst for adrenaline? I know I am, Jackson!

Bring it on. Bring it the hell on.

Thanks for reading, see you next week.