We hope This Week in Kawasaki SX History provides an interesting trivia nugget for expert class bench racers every time we post it, but of all the topics and great races, this one may stand out the most. In 1979, Oakland's Alameda County Coliseum hosted one of the strangest days in AMA Supercross history. "Jammin'" Jimmy Weinert, a veteran Kawasaki factory rider, took the main event win with not one but two very peculiar additions to his equipment. First is the neck brace, which Weinert wore after injuring himself with whiplash, though many say it was just part of a psyche job on the part of the crafty Weinert. The second, and real story here, is the paddle tire on his back wheel. Everyone knew Oakland was going to be a sand race back then, and Weinert's mechanic Roy Turner picked up the sand tire on the way to the track. That tire was made for riding at places like Pismo Beach, not AMA Supercross! But the tire worked even better than expected, and Weinert, with the double intrigue of a neck brace and a paddle tire, won the race. Shortly thereafter the AMA banned such tires from competition, which means Weinert is the only man to have ever accomplished such a feat, with such a tire! It was also the last SX win of Weinert's legendary career. And with a career built on hijinks, tomfoolery, psyche games and gags, there may not have been one better for the Jammer.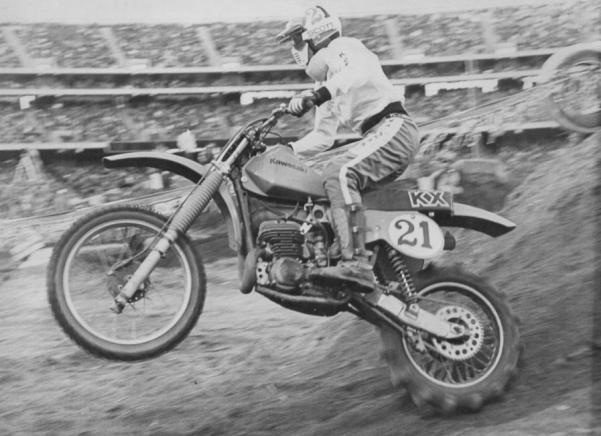 Photo: Dick Miller Archives
Interested in more, check out our "The Paddle Tire Race" feature from the May 2002 issue of Racer X Illustrated.