Lance Coury Chooses Pro Taper For 2011
Corona, CA – Up and coming Freestyle Motocross star Lance Coury has chosen to rely on Pro Taper products to help propel him to the next level in 2011.  The 20 year old has been a loyal Pro Taper rider for years and the two have finally decided to make the relationship official.  Pro Taper joins a long list of prominent sponsors that believe Lance is the next big thing in FMX.
Pro Taper Marketing Manager Charles Castloo had this to say.  "Lance is the perfect example of what can be accomplished with hard work on and off the bike.  He is making a huge name for himself by not only continuing to step his riding game up, but also working his butt off away from the track marketing the products that he truly believes in.  I look forward to our relationship and his image growing tremendously over the next few years."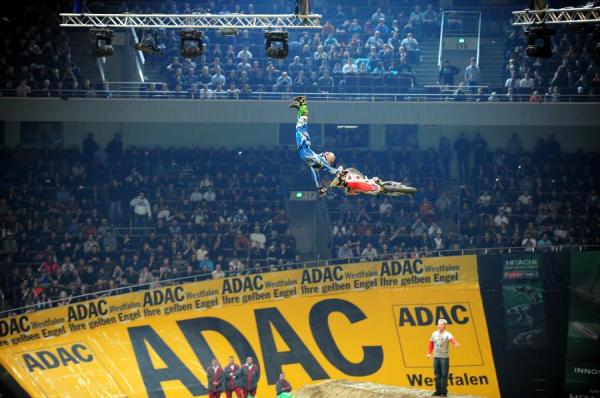 "I'm definitely excited to continue using Pro Taper bars, grips, sprockets, chains and footpegs for another season.  I'm really picky about my bike setup and refuse to take chances on questionable equipment.  I know every time I go ride that I've got the best products available on my bike and I couldn't do it without Pro Taper."  Added Lance.
Lance is deep in preparation for the 2011 season, where he is sure to make his mark.  To see Lance's rider profile and check out all of the great Pro Taper products that he puts his trust in every time he swings his leg over a bike, log on to www.protaper.com/athletes/fmx/lance-coury.
To keep up on all things Pro Taper:
About Pro Taper:
Founded in 1991, Pro Taper revolutionized the motorcycle industry with the introduction of the 1 1/8" Taperwall handlebar.  Since it's inception Pro Taper has set the standard in which all other motorcycle handlebars are measured against.
Pro Taper is constantly evolving and pushing innovation to the next level.  Now offering a full line of quality product that includes everything from chains and sprockets to billet triple clamps and footpegs.  Year after year Pro Taper continues to dominate the off-road motorcycle industry.
The confidence instilled by Factory Race Teams, such as Rockstar Makita Suzuki and AmPro Yamaha, bleeds all the way down to weekend warriors looking for the highest performing and longest lasting products on the market.  Pro Taper stands for unsurpassed quality and a perpetual commitment to excellence.
Pro Taper
Take Control