DC Creates Exclusive Riding Gear For Jeremy Mcgrath
HUNTINGTON BEACH, CA – DC is proud to announce it has re-signed 7-time Supercross Champion and DC Moto athlete Jeremy McGrath to a new multi-year deal. In addition to being a head-to-toe DC athlete, Jeremy will now be wearing riding gear created exclusive for him by DC. This is the first time that DC has ventured motocross gear and fans can expect to see Jeremy sporting the gear this Spring.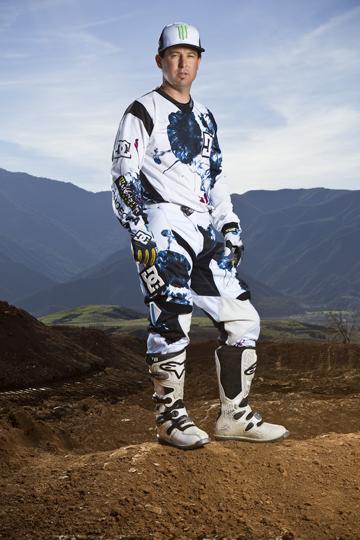 "We couldn't have picked a better athlete to create our first DC branded motocross gear for," said Brian Cassaro, DC's Action Sports Marketing Director. "Jeremy is the king of Supercross and one of the greatest motocross legends of all time. He's been a dedicated DC athlete for more than a decade and we're honored that he'll be wearing DC designed gear on the track, as well as our apparel and footwear off the track."

To create the design of the Spring 2011 gear, Jeremy worked with DC designers on a graphic and came up with a print inspired by a blue spill pattern from the Toxic boardshort in DC's Summer 2011 line.  While the gear won't be available for sale, it's only for athlete and promotional use, apparel and footwear inspired by Jeremy's gear is in the works and will be available to consumers later this year.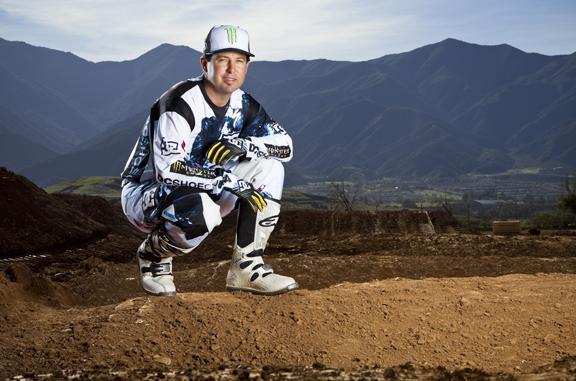 "I couldn't be more excited about working on a new venture with DC," said Jeremy. "I've been a DC athlete for such a long time, and this was a great next step to get more involved with the brand. I like to be at the forefront of new and exciting projects, so this was a perfect fit for me. To make sure the gear was the best of the best, we reached out to my friend Troy Lee to help with this project."

This multi-year deal with Jeremy comes on the heels of DC announcing last month that it would be the official and exclusive footwear sponsor of the Monster Energy AMA Supercross for the next three years. For the 14 years, DC has been involved in the motocross industry through its elite team of motocross athletes and products. This new venture exemplifies DC's growing commitment and dedication to Motocross.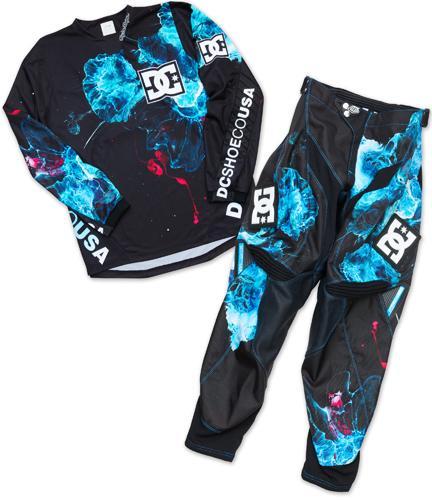 Motocross fans can get a first look at the gear that will be on display at DC's booth at the AMA Monster Energy Supercross races through-out the 2011 Supercross season.

For more information on Jeremy and the DC Motocross team visit www.dcshoes.com and stay tuned to DC's Facebook pages including the new DC Moto page.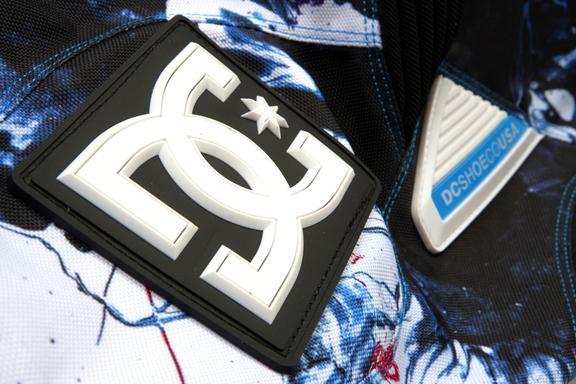 About DC
Founded by Ken Block and Damon Way in 1993, DC quickly grew to a leader in performance skateboarding shoes and renowned action sports brand. Today DC stands as a global brand whose product line has expanded to include men's, women's and kids' skateboarding and lifestyle shoes, apparel, snowboards, snowboard boots, outerwear, and accessories. As one of the cornerstones of its marketing strategy, DC has built a world-class team of professional skateboarding, snowboarding, surfing, BMX, motocross and rally athletes that exemplify and enhance DC's brand, develop its signature products, and support its promotional efforts. DC is a subsidiary of Quiksilver, Inc.