Mad Skills Motocross Named New and Noteworthy App
Mad Skills Motocross Named New and Noteworthy App

Makes front page of iTunes App Store on Fourth Day
Morgantown, W.Va. – After a remarkable first-week rise up the U.S. charts, Turborilla's Mad Skills Motocross for iOS, presented by Racer X Online, has been named a "New and Notable" app and prominently placed on the front page of Apple's iTunes App Store. The side-scrolling motocross racing game has been supported in part by extremely positive reviews and widespread support by star action-sports athletes and celebrities on Twitter and Facebook.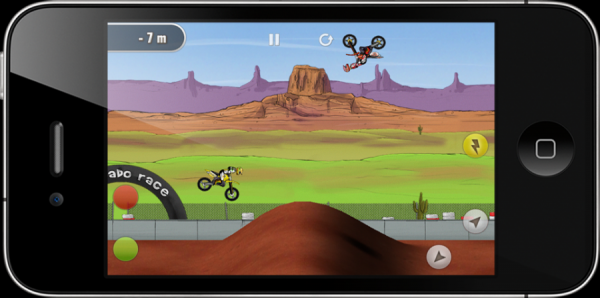 "It's amazing for me to see so many high-profile people showing public support for Mad Skills Motocross," said developer Tobias Andersson. "When I read tweets by guys like supercross champions Chad Reed and Jeff Emig and celebrities like Jason Ellis and Vanilla Ice, and they're all saying they like the game … it's just incredible. But the best part is that so many people in general all over the world are having so much fun with our game. We look forward to updating Mad Skills Motocross regularly to make sure it remains a fan favorite."
Mad Skills Motocross is currently the #1 racing game on the U.S. App Store, as well as the #24 overall app. It's ranked as the #6 app overall in Sweden, home of developer Turborilla, and #19 overall in France.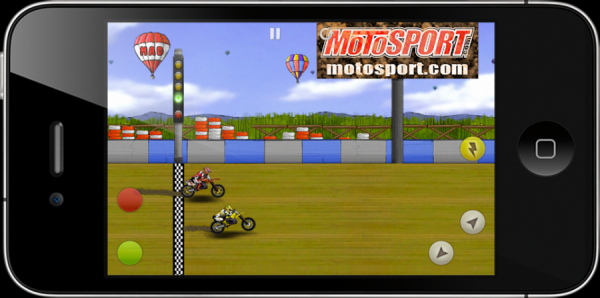 Mad Skills Motocross is available on the App Store now for the introductory price of only $1.99. To purchase, go to: http://mad.mx/hcvL6U
For more information, visit the official Mad Skills Motocross for IOS webpage: www.madskillsmx.com
Follow @madskillsmx on Twitter.
Get the official trailer here.