James Stewart / San Manuel Yamaha Extend Relationship with TAG
James Stewart
and the San Manuel Yamaha Race Team have extended their relationship with TAG through a multiyear agreement that will again see them racing on TAG product for the 2011 season and well beyond. With TAG's philosophy of changing the game and partnering with athletes who embody that, James is a perfect fit. There is no denying he absolutely has changed the game throughout his career and will continue to do so. His combination of aggression and speed is unmatched and is the benchmark. This requires the absolute best connection between rider and bike. That's why James trusts TAG XT-1 handlebars and TAG grips on his Factory Yamaha YZ450.
In 2009, his first year on TAG products, James delivered the SX title. 2010 started off the season with another win and looked to be poised for a solid run at the title. However some hard luck brought an early end to the title chase. 2011 is a redemption year of sorts for James, and we are confident in his ability to re-capture the title again.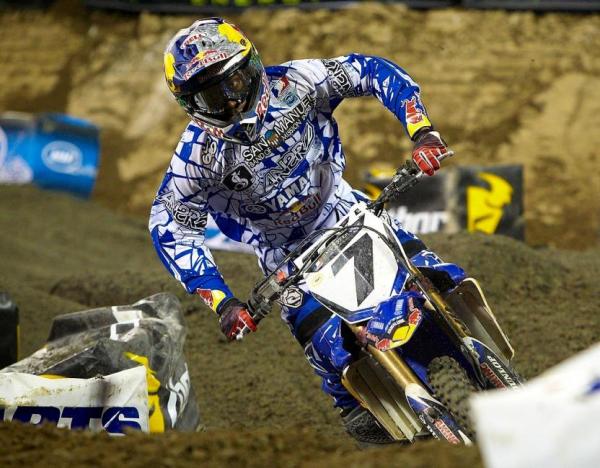 "TAG has been a great sponsor for the San Manuel Yamaha Race Team," said team manager Larry Brooks. "In the beginning of our relationship in 2009, TAG addressed any issue our team riders came across and gained their confidence very early. This made having a long relationship an easy decision."
At TAG, we are excited about what the future holds for James Stewart and the San Manual Yamaha Race Team. Besides frequent visits to the top of the podium and titles, the feedback and testing from some of the best riders in the world will enable TAG to continue to develop products that CHANGE THE GAME.
For more information on TAG visit www.tagmetalsracing.com.
TAG
Changing the Game
About TAG:
Built on a foundation of innovative technology and quality products, race proven by the world's top riders. TAG products are the choice of James Stewart, Kevin Windham, Justin Barcia, Eli Tomac, Blake Wharton, Wil Hahn, Kyle Regal, Justin Bogle and Action Sports Legend Travis Pastrana.
TAG products are now available exclusively from ONE Industries.