Justin Barcia Prepares for East Coast
In preparation for the East Coast Supercross, Geico Honda 250F rider Justin Barcia called upon the expertise of the Dream Traxx crew to build him a top notch training compound. Jason had big goals for Justin's new training compound, and wanted to make sure he started the facility off with a bang!
The first task at hand was to build the supercross pad, which turned out to be the largest supercross pad ever sculpted by the Dream Traxx crew. Jason always plans his practice supercross tracks to have big, large landings to help ensure safety as his riders train. This time, he also planned for the pad to have enough room for the water truck to be able to go all the way around the outside of the track on the pad. Since all of the dirt was generated on site, this was a long process.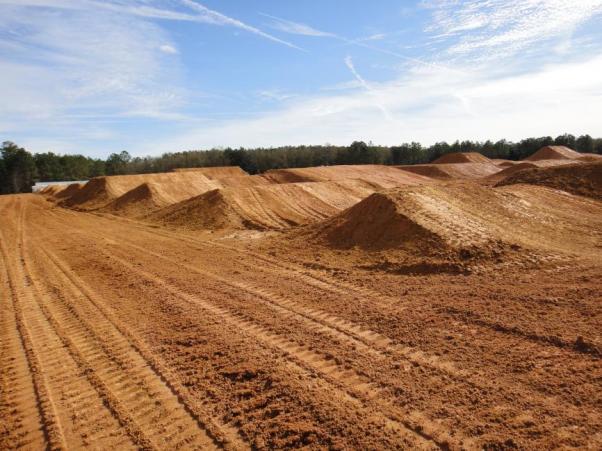 In one week, the Dream Traxx crew put over 80 hours on both the excavator and the dump truck! Just as the pad was complete and the track was beginning to take shape, ole' Mother Nature came and dumped more than an inch of rain! Jason was pleased to see that the pad drained perfectly, and was excited to continue working. The dirt was pretty wet, but the track continued on. Just as the final lanes were being built....here comes Mother Nature again! This time dumping more than 2 inches of rain and stopping all construction on the track. After the sun baked the track for a few days,  they were finally able to put the finishing touches on.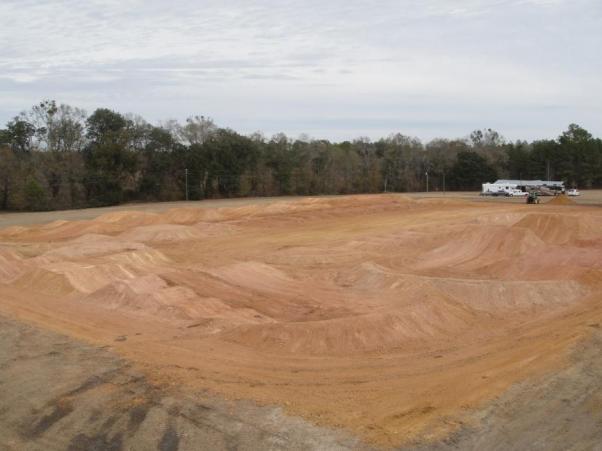 As Justin completed his first few laps around the track he was pumped! "That track is so sweet! It is challenging and fun at the same time! I am so pumped that I have such an awesome track to train on! Big thanks to Jason and the Dream Traxx crew!"
"This track is the first one in a long time that gave me anxiety! From a weeks worth of hauling dirt, to the rain coming and going, to wanting to make a new customer completely happy....I had many nights of restless sleep", says Jason Baker, owner of Dream Traxx. "My crew put in an insane amount of hours and I couldn't have done it without them!  It was awesome to work for such a great family. Justin and his father Don were a pleasure to work for, and I appreciate the opportunity to work for such a talented racer!"
The entire Dream Traxx crew wishes Justin the best of luck this supercross season!
For more information about Dream Traxx, visit www.dreamtraxx.com, www.facebook.com/dreamtraxx, and www.twitter.com/dreamtraxx