PanicREV & the LaFountaine Family Launch The JL59 Foundation
In May of 2010 we suddenly lost Jeagher LaFountaine, an up and coming A rider out of Southern California. Jeagher had a huge passion for motocross, and he touched a lot of lives doing a sport he loved! Jeagher's family hooked up with PanicREV Ministries to launch the JL59 Foundation to honor Jeagher and to impact the sport that Jeagher loved so much! One of Jeagher's goals was to race the Supercross Series. Recognizing this, the JL59 Foundation has partnered with the Truth MX/MB1/PanicREV Team to honor Jeagher, his goals, and his memory.

The JL59 Foundation strives to use Jeagher LaFountaine's interests, passions, and memory to make a positive impact in Supercross and Motocross. Please check out www.jl59foundation.org often as information about the foundation is released. Also keep an eye out for Ben Evans, Bryce Vallee, and the Truth MX/MB1/PanicREV Supercross Team as they honor Jeagher LaFountaine through their efforts during the West Coast Supercross Lites Series. "Though Jeagher had a great passion for motocross, his real passion was living life itself. The 'Time is Now,' as he put it, reflected his no-procrastination approach to life as he lived it.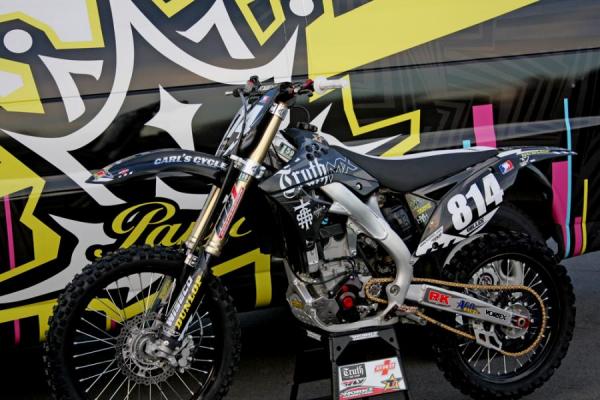 Our family is proud to be aligned with PanicRev Ministries in launching the JL59 Foundation in celebration of Jeagher's Life & Legacy. Jeagher's unique approach to people and life will be directly reflected in the foundation's roles & involvements. Live life with No Boundaries, JL59." -- The LaFountaine Family