Etnies Teams Up With Chad Reed
Lake Forest, CA) – Etnies is proud to support Chad Reed and his newly formed TwoTwo Motorsports team.  Reed is a two-time AMA Supercross champion with a long list of career wins and podiums, including a total of 38 AMA Supercross class wins and an AMA Motocross Champion title.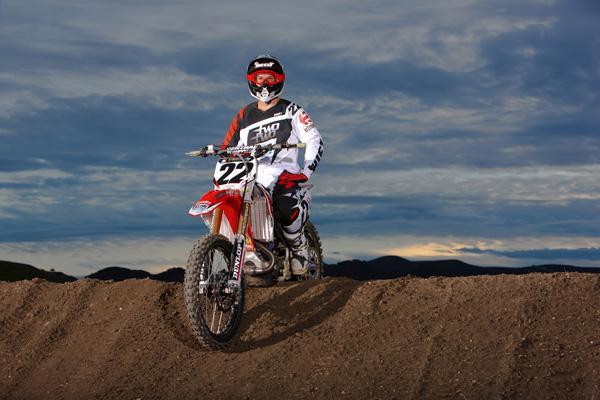 Chad Reed launched his own race team, TwoTwo Motorsports, just in time for the 2011 AMA Supercross season.  To watch a video of Chad practicing at his Castillo Ranch track, hear from him about starting his own race team and working with etnies, click here: etnies.com.
For additional info on the etnies Moto team, stay tuned to etnies.com.


About etnies:
Established in 1986, etnies is the first skateboarder-owned and operated global action sports footwear and apparel company. etnies not only pushed the envelope by creating the first pro model skate shoe, but it pioneered technological advances  and changed the face of skateboard footwear forever. Today etnies' vision, led by owner and skateboarder Pierre-André Senizergues, is to remain the leading action sports company committed to creating innovative products that provide the most style, comfort and protection possible.  etnies stays true to its roots by sponsoring a world class team of skateboarding, surfing, snowboarding, moto x and BMX riders and continues its dedication by giving back to each of these communities.  For additional information, visit etnies.com.