We close our eyes and another year goes by.... I think I've been starting the last Racerhead of the year like that for some time now. It's from an old Oingo Boingo song, a band I grew up listening to, and it always reminds me to take a moment before flipping the calendar to think back on the things that came to pass in the previous year, some good, some bad, some terribly sad.
The sad, of course, includes friends and fellow dirt bike enthusiasts that have passed. Each year it seems like the lists gets longer, but maybe that's just because the world is a smaller place now, and we hear about almost everything. We also tend to take stock of life more as we grow older, while also collecting new friends and acquaintances along the way. We also see the circles of life completed around us. With a nod to The New York Times' exceptional annual farewell, here's a motocross version of The Lives They Lived.

And it was just people that we've lost in 2010, although they are the most cherished and important. We also saw the end of too many fine motocross tracks to mention here, be it Lake Whitney in Texas, or LACR in California. We lost a few big races too, like the U.S. Open of Supercross, Supermoto at the X Games, the national at Glen Helen (fortunately, there's a GP there now, and a national right down the road at Pala). And then there were a few things we just enjoyed, like Cycle News (which is now coming back), and the Supercross Live! Webcast, which unfortunately is no longer (we almost have the entire 2011 Monster Energy AMA Supercross tour on live TV, fortunately). And we had to say goodbye to our next-door neighbors at Road Racer X, as the tough decision was made to put that title on ice and focus on Racer X illustrated, Racer X Online, and other motocross and GNCC-related events that continue to thrive.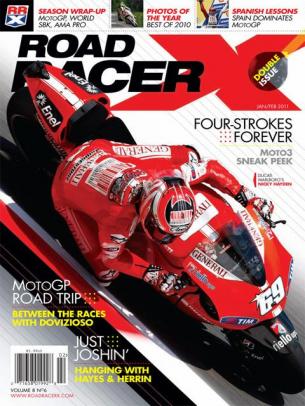 The final issue of Road Racer X is a double issue.
We also had to bid farewell to our colleague Steve Cox, who has a great new gig at Dirt Rider, and hello again to Steve Matthes, who just keeps coming back, better and better... And we saw the retirement of some of our racing heroes: Tim Ferry, Grant Langston, Josh Coppins, Barry Hawk and more.
2010 was a tough one in some aspects—the economy is horrible, but it's now looking up; we as a nation still have men and women fighting a war in the Middle East—but then again, every year can be tough. So auld lang syne to 2010. Here's to future days....
Anaheim is upon us! We are barely a week away from finally, mercifully getting back to the business of racing, and you will see a ton of new material rolled on in the coming days right here on the new Racer X Online. All of the big guns (well, almost all) will be back in action, and we will be telling you all about their new programs, press intros, preparations and more, right up to the drop of the starting gate at Angels Stadium next Saturday night.
Are you in SoCal or coming out for Anaheim 1? Well, don't forget the Racer X reader ride day at Pala Raceway is coming up the day after A1, which is Sunday, January 9th. If you are a current Racer X subscriber, you can get in for free! Also, as part of the event we have invited a number of our industry friends to come ride and hang out. The list of confirmed participants includes Jeff Ward, Grant Langston, Ryan Hughes, Billy Laninovich, Dave Castillo, Phil Lawrence, DMXS's Dave Izer, Sean Borkenhagen, Mike Sleeter, Casey Johnson and Micky Dymond. In addition, we expect to have company reps from Matrix, Fox, One, Tag, DC Shoes on site. We still have some tricks up our sleeves for guests, so make sure you plan to come out and ride, or just hang out.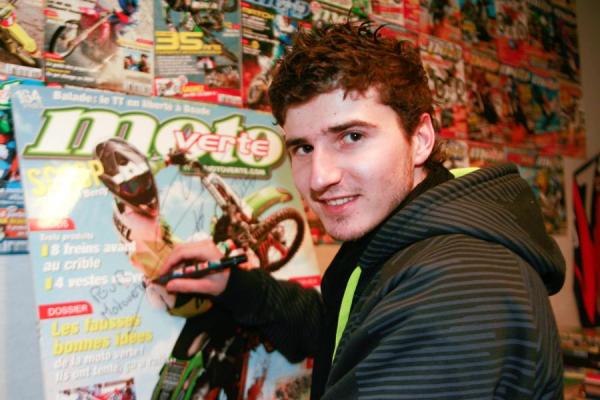 That's Christophe Pourcel, as far away from Anaheim as one can be right now.
Christophe Pourcel is making plans to race in 2011, but not until the summer and the start of the Lucas Oil AMA Motocross Championships. At least that's what CP377 told our esteemed colleague Bertrand Sanlaville when he visited the offices of Moto Verte this week. Working off of an automatic translation of the report, "We now know with certainty that CP will not be starting in Anaheim.... his goal is now pointed at the outdoor races. (Prevented) the national title the past two seasons, he has only one desire, to win the AMA 450. It should tie up the details of his situation (bike clothes + contracts) in January before considering resuming serious training bike during February, certainly within a private structure and in all cases (except surprise unlikely) not on a Kawasaki."
Not sure what happened between Pourcel and Kawasaki, but it sounds like it's left their relationship in ashes.
And what to make of the Kawasaki factory team using FMF exhaust systems now instead of Pro Circuit -- their partner on the Monster Energy/Pro Circuit Kawasaki team for Lites SX? There's definitely some things going on behind the scenes that we will be hearing about more in the near future.
And keeping with our French theme, here's DV12, getting ready for the kickoff of his new career as the MotoConcepts.com team manager. If you ever get a chance to bench race with this man, bring your "A" game. Click the photo to take a look at the 2011 MotoConcepts team intro video Matt Francis created: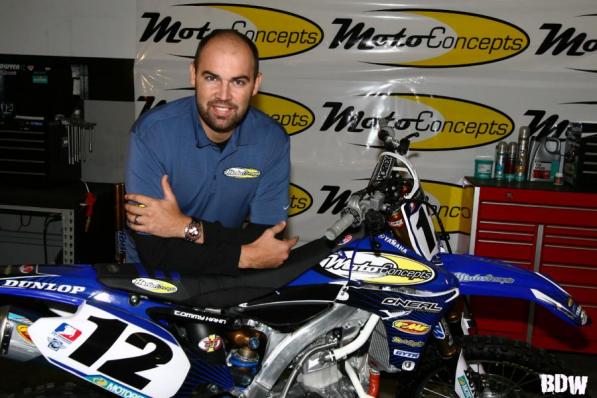 Looking for some old-school moto features? Check out the latest issue of Racer X Illustrated (February '11) for a piece Eric Johnson and myself collaborated on. It's a story about those unique "one-off" races that have been lost to history, like the old Rodil Cup, the Jeremy McGrath Invitational Supercross, the Navy Moto-X Championships (SX in San Diego), Evel Knievel's Snake River Cup, and many more. It's a bench racing ammo treasure trove!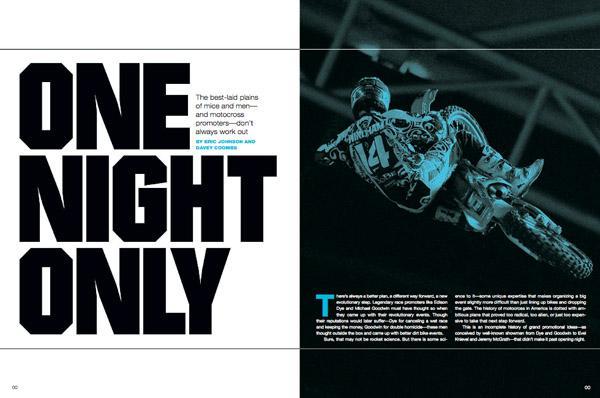 Okay, here's Weege:
I watched Rocky IV on Christmas Eve and got way too fired up for supercross. Luckily, we had a white Christmas, so I got to go out and run in the snow, shake some security guys in a Benz, and get to the top of the mountain and yell "Drago!" Or, I just sat in front of my computer and typed like the good little nerd that I am. Read my massive Supercross preview—RuduX presented by Yoshimura.
But that's the preview. What about the review? Here's a Cliff's Notes version of 2010:
January: It's on! This is going to be an awesome season! You've got to be excited about Monster Energy Kawasaki's 1-2 punch of Chad Reed and Ryan Villopoto, taking on the previous employee, James Stewart. And can RV and CR get along racing in the same truck?
February: Wait, Josh Hill and Ryan Dungey are battling for the points lead? What is this, February Fool's Day? Here we are, a rookie and the rejuvenated one dueling, with Villopoto finally beginning to hit his stride, too. Stewart and Reed are long gone with injuries, and Jake Weimer is holding up steady in West Lites against Trey Canard.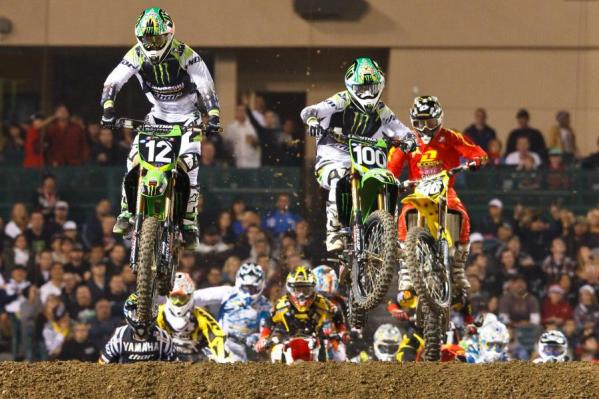 Weimer was holding down West Coast SX Lites in 2010.
Photo: Simon Cudby
March: Hill begins to fall back with some nagging injuries. Dungey is steady, but he has his hands full with Villopoto. Rumor had it that Christophe Pourcel wasn't coming into the East Region ready, but he dispels that by winning a bunch and opening a points lead over Austin Stroupe. And Dean Wilson is so pumped on racing in Canada, that he stays there for a few extra weeks.
April: Even without Stewart and Reed, this SX season is packs the dram. Villo and The Dunge swap wins, but Villopoto surge puts him within striking distance of the points lead. But the one-on-one battle we were waiting for doesn't happen until round 14 in St. Louis. It lasts for about 12 laps, then Villopoto comes up way short on a jump and crushes his leg, ending his season. Ryan Dungey is about to be your new supercross champion, joining Weimer and Pourcel in the Lites divisions.
May: Kevin Windham is winning races?! Who would have predicted that? Speaking of unpredictable, Dungey pretty much sucks at the AMA Motocross opener at Hangtown. Moto wins go to Pourcel, Reed, Mike Alessi and some new kid named Eli Tomac. Looks like the KTM 350SX-F is going to be a winner, Reed is going to defend his title with Kawasaki, and Tomac is going to go undefeated through his entire pro career!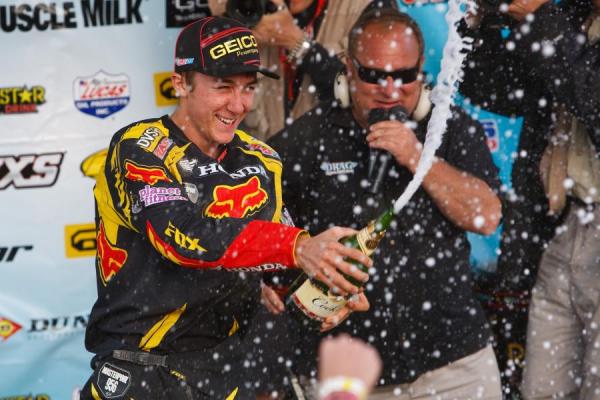 After Hangtown, everyone knew who Eli Tomac was.
Photo: Simon Cudby
June: Um, Dungey is back on a roll again. So is Pourcel. They're pulling big points leads and setting the stage for a 2009 250 rematch on 450s in 2011. Seriously, no one is going to stop them.
July: The 450 class is fed up with all of this Dungey stuff. Ben Townley, Andrew Short and Reed put in the moto of the year at Red Bud, but Dungey still comes out on top. Canard, Wilson and Tyla Rattray are getting wins in AMA MX win, but Pourcel is steadily building his points lead.
August: Bubba's back! Chances are he'll go super fast and Dungey will back it down to protect his points lead at Unadilla. Or…. Dungey will face a strong challenge from Clement DeSalle? Who would have predicted that!? And Pourcel crashes out of the first moto at 'Dilla. Canard keeps winning. We've got ourselves a 250 series. The 450's are over, though, as Dungey is putting together one of the most dominant seasons we've ever seen. Reed brings epstein barr virus back into the moto mainstream, Andrew Short gets 26 holeshots in 24 motos but can't get a win, and Ben Townley shows he still has speed, but can't knock Dunge off, either. Brett Metcalfe is the pleasant surprise of the summer, except when he runs out of gas leading Southwick, an unpleasant surprise. Josh Grant wins the X Games while two-time XG Champ Josh Hansen gets a bronze belt buckle.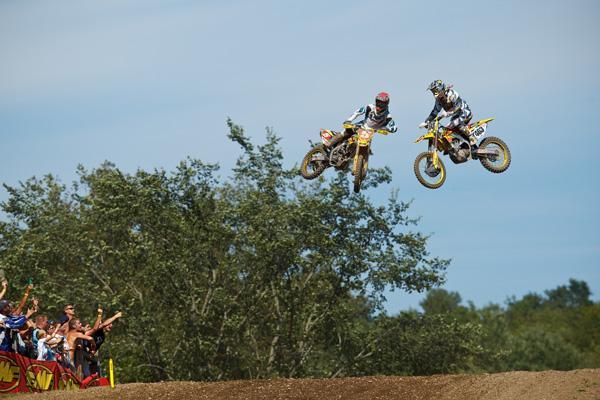 The Unadilla fans saw the likes of Ryan Dungey and Clement DeSalle (along with James Stewart).
Photo: Simon Cudby
September: Kevin Windham is winning races?! Who would have predicted that? Canard and Pourcel battle hard at Steel City, Canard wins to close in at the new finale at Pala. But he crashes there, and Pourcel finally has the elusive 250 title within his grasp. Until he crashes out. Canard wins the title in dramatic fashion. He and Dungey team with Short to lead Team USA to a MXoN win on home turf. But just wait until Pourcel gets 'hold of those guys on a 450 in 2011!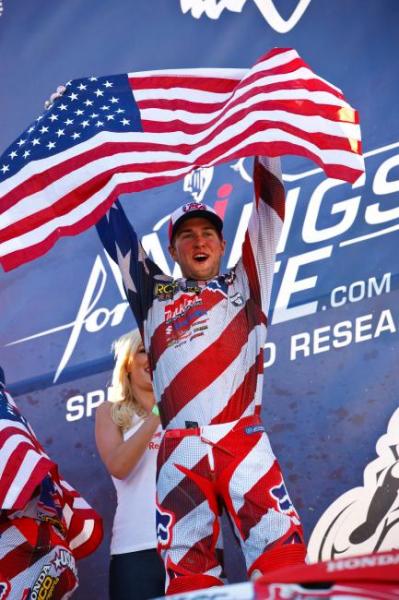 This image sums up Ryan Dungey's 2010.
Photo: Simon Cudby
October: Deals start to happen but the U.S. Open does not. Roger DeCoster is now working for KTM, Short joins him. Weimer gets with Monster Kawi's 450 team, and Reed looks to be headed for retirement. Villopoto, Dungey and Stewart are staying put, while Canard takes Short's spot on Honda. Surely we'll hear about a Pourcel deal any day now.
November: Justin Barcia wins the Bercy Supercross. According to an Australian newspaper, General Chad Reed is going to march the Australian military into the U.S. and take over the country. They got the story wrong. Reed is starting his own team, but it will indeed be U.S. based. Josh Grant gets the last Team Honda spot, and KTM is going to bring Alessi back to supercross, so their team is full. There's simply no place left for Pourcel.
December: No news is good news from the test tracks, because you usually only hear about injuries. Then Weimer breaks his arm this week. Bummer! Kawi will probably put Josh Hansen on his 450, and Hanny also snags the Monster Energy (Australian) Super-X crown. Otherwise we're just waiting and hoping to not hear anything from anyone—the next news breaks on January 8, 2011.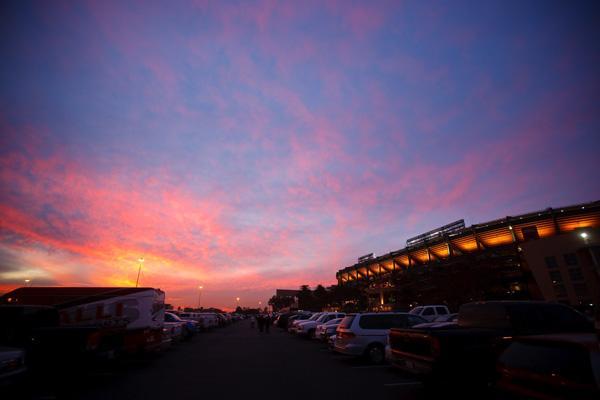 One more week, one more week...
Photo: Simon Cudby
Now we'll swing it over to Steve Matthes. Wait, who?
That's right, just like Michael Meyers, Jason Voorhies and the Poltergeist, I'm back! After a year away from the Racer X family, I've returned to the stable for the 2011 year and beyond. I'm stoked to come back and in a way, it's like I never left because The Weege and I are regular chatty Kathys, Ping is my podcast pal, I see DC everywhere, Bryan is on my AIM list, not sure who Andrew Fredrickson is and so on and so forth. It's a cool deal, I never wanted to leave in the first place and it was simply time for a return. Besides, the name Tim Ferry had seemed to be forgotten around the RXI offices and I just wasn't going to stand by and let that happen.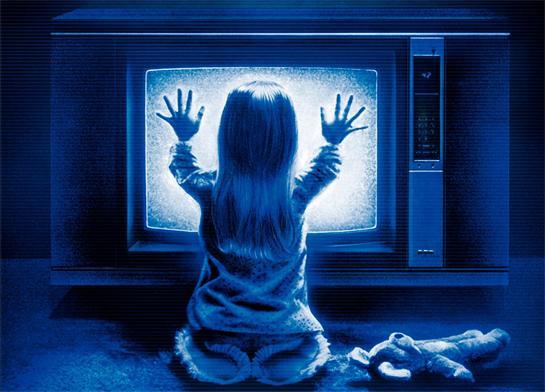 HE'S BAAACCKKKKKK
I look forward to helping be a cog in the big Racer X gearbox and that we will all work hard to bring you guys the story behind the races. I really believe that all of us here at RXI are going to be dosing out so much mx knowledge that you'll have to keep coming back for more and more.  I'll be doing some podcasts, some Observations columns, features in the mag and much more all in my try-to-be-entertaining style.
I don't want to go too far without thanking the guys at TWMX with whom I worked with this past year. The mx media business is competitive, make no mistake about it, but there are also friendships made with the guys you see week-in and week-out and I know the crew down there will remain my friends as we all go down this merry road of moto. Also if anyone ever gets the chance to talk to Brendan Lutes and he actually talks back- you'll see that he's a good guy.
I'm excited for this new season and the other night I was in SoCal and stopped in at the L&M Racing shop to talk to manager Larry Brooks and right hand man Chris McAvoy. Upon arriving, I saw the #30 race machine of Kyle Regal ready to go and also noticed a new sponsor that the team has picked up. I'm sworn to secrecy but look for a new look on the team's bikes for the 2011 season.
I spoke at length to McAvoy about his trying times at J-Law Racing team and it seems that Chris is happy to be there working alongside Brooks and just being there without juggling all the things he had to the last few years. Chris started out as a mechanic at Subway Honda and then moved to Yamaha of Troy to be a wrench there but was thrust into the team manager role with Dave Osterman left. From the highs of winning the Ltes '08 SX West crown to the lows of, well, everything since, Chris has been there and seen it all. He'll be a big help with the team next year as he co-ordinates with Regal, organizes the teams parts, wrenches a bit when need be and be a sounding board for the always intense Brooks. And look for him to develop a bad Mountain Dew habit along the way as well.
I also saw some cool things on the L&M test bike that they are trying to see if it has race applications but again, I can't reveal too much because then Larry will hunt me down but if it makes it past the R&D stage and appears on the teams bikes, you'll definitely notice.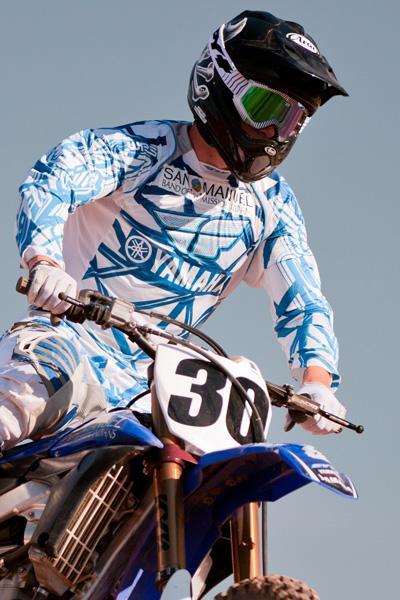 Kyle Regal on the San Manuel Yamaha.
Photo: Steve Cox
Hey, what about this Jake Weimer replacement rider thing that Monster Energy Kawasaki has to face now? I realize that it's maybe not fair to the Jakester that we're already speculating on who is replacement is going to be when the surgery scar is still fresh, but that's life in the spotlight and life on a motocross team. I can't wait to see Weimer out there as, I heard he's been looking really good in the pre-season testing but for now, who is Kawi going to get?
At first I tweeted (@Pulpmx and I do plan on also doing Tweets under the @racerxonline tag as well) that a natural thing would be to move Pro Circuit rider Josh Hansen up to the spot but a few things about that is that Hanny hasn't exactly set the world on fire as a 450SX rider in the past and that I heard Mitch Payton now wants to put him on the west coast to take the also-recently injured Dean Wilson's spot. Still, it would seem to be a fit because Josh just got down racing a 450 (and winning) down in Australia.
But, dear reader, the plot thickens because Factory Kawasaki will be running FMF exhausts in 2011 which can't make Payton too pumped after over a decade of being involved with the factory program over there in Corona. I haven't talked to Payton or Kawi manager Mike Fisher but you don't have to be Merlin the Magician to figure out that there has to be some hard feelings in this situation. To me, this is a situation that bears watching.
(After I typed all this, I got word from someone that knows things who said Hanny will not be going over to Kawi as Mitch will indeed move Josh to west coast.)
Also, Payton's Pro Circuit exhausts are not going to be on the factory Kawi (FMF), factory Honda (Yoshimura), Factory Suzuki (Yoshimura), Factory KTM (Akrapovic) or L&M (Akrapovic) which is quite a change from the days of PC having almost every team. Just another crazy development in an off-season that displayed quite a bit of crazy with a side helping of give-your-head-a-shakes.
As I was saying, follow me on Twitter @pulpmx (and of course @racerxonline) or just head on over to Pulpmx.com to check out some other stuff I have going on. Thanks again for reading, it's good to be back with Racer X and Happy New Year's Eve!
Welcome back Steve. And now here's Ping:
Motocross fans in Palm Springs, Arizona and Vegas have definitely been getting a thrill for the past couple weeks. Every racer with intentions of doing well this season has basically left California to find somewhere to practice and the those are the current hotspots. The rain out here in the Golden (showers) State has been persistent and coming down in near-record amounts leaving the test tracks swampy and vacant.
It's crazy how much things have changed over the years when it starts raining here. Back in the '90s the first thing everyone did was head for the hills to have some fun. I used to follow around McGrath, Lawrence, Hughes and Antunez out at Reche Canyon, or any number of places in Temecula that are now covered by housing developments, and we would ride all day long. But now riders immediately head out of town to find a track they can keep riding. I applaud their dedication but to quote Jack Nicholson's character in The Shining, "All work and no play makes Jack a dull boy."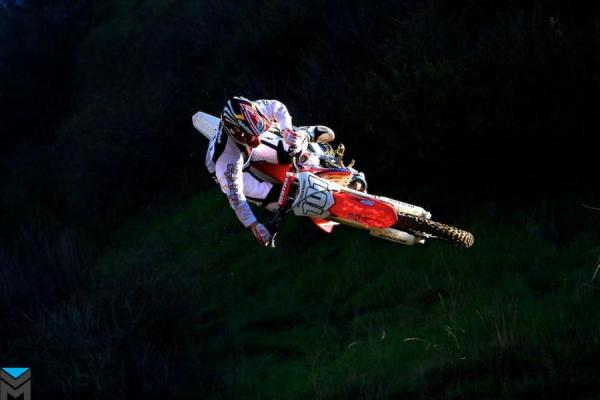 Beaumont is always fun, really fun.
With that in mind I rounded up some friends this week and made a trip to Beaumont. It had been a couple years since I went out there and every time I go I realize that I forget just how much fun it is. If you didn't see the video you can check it out right HERE.
If you already have tickets to the season opener you have probably been freaking out about the weather. According to weather.com you can talk yourself off the ledge because it is going to be perfect. They say 61 degrees and sunny during the day with a low of 37. That means it's going to get chilly by the time the gate drops but at least we won't have rain or mud. This has been your supercross super-forecast with "Doppler" Dave Pingree.
I'm not sure I want to touch the whole Jake-Weimer-replacement-rider issue. I was labeled insensitive when I commented about it earlier this week on Twitter. I know it's a bummer for Jake but let's try to keep some perspective here… It's a broken arm. Jake isn't dying. He didn't have his arm amputated. He fractured his arm and will be back to 100% in a very short time. That said, it does suck that he isn't going to line up next weekend because I think he brought something interesting to the table in that class. If Kawasaki had to put someone on his bike, and I'm not saying they will, I hope they consider Jimmy Albertson. He's an awesome guy and a great rider.
Chad Reed wrote an awfully big check with his Twitter fingers this week that he better hope he can cash on Saturday. Yes, I've been spending too much time on Twitter. Chad said, 
"So pumped with one of my competitors choice of product. Justifies everything I already knew about them! Not so smart…lol." 
He was talking about Kawasaki's move to FMF Racing exhausts this year. Personally, I don't think an exhaust system is going to make or break anyone on a 450 at that level. So, what happens when (not if) Villopoto beats Chad? After some of the comments that were made I hope Little D. sends a shiny new 4.1 system over to the TwoTwo Racing shop with a note that has just a smiley face or something. I'm a Pro Circuit guy from way back but that would be really entertaining to me.
Okay, all overly-sensitive Jake Weimer fans can direct their hate mail to matthes@racerxonline.com Oh, and welcome back, Steve, by the way. The rest of you have an awesome New Year!
Finally, here's some random info we've gathered this week:
Here's some end-of-the-year bench racing from AMA Hall of Fame motorcycle racer Steve Wise:
I love it when I get these old pics e mailed to me or on Facebook. This is the 125 National at Cyclerama in San Antonio, TX (in 1975). I'm #81, Marty Smith #1, Tim Hart #10, Tommy Croft #56. I had just split from Kawasaki and was riding a $600 CR from my Dad's shop. I'm inside Smith in the first corner with the K on my helmet. A few turns later I passed Smith on his works bike and we were gone from the pack! I lead him for 30 minutes or so and finished 2nd that day, whipping the other factory riders from Honda, Yamaha & Suzuki). Kawasaki called me to apologize that their bike wasn't competitive, then hired me back for '76. I quit again after Hangtown, the first 125 National race, because the '76 works Kawi 125 was as the slow as the '75. Then on July 4, 1976, beat Smith on another CR from my Dad's shop at the Keyser's Ridge National in Maryland! Dave Arnold is giving Marty the bad news.
I would encourage you to read the story on the 1976 125 Nationals by Terry Good or my "Memories of 1976", you will enjoy it!
http://www.mxworksbike.com/History a.htm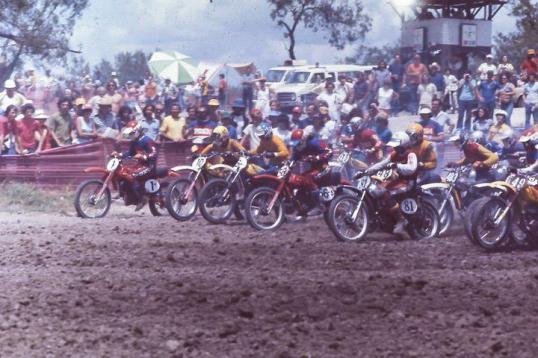 http://www.mxworksbike.com/Steve_Wise_1976.htm
"Stillweilding" on VitalMX.com spotted this history-in-20-photos slideshow of KTM and posted it for everyone: (LINK)
And finally, Johnny O'Hannah built this in his spare time—actually, it's all spare time since he's not working right now—as a suggestion to the guys at Answer....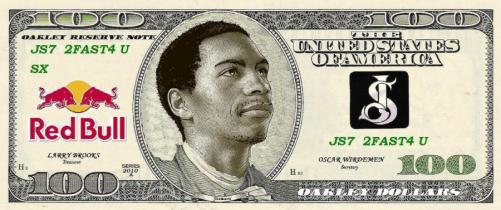 That's it. Happy New Year everyone. Be safe and remember that New Year's Eve is amateur hour on the roads, so be careful. Thanks for reading Racerhead, see you at Anaheim. We close our eyes and another year....